At times, filmmakers evolve into alchemists. They conjure extraordinary visuals from fragmented elements.
Orissa, released in 2013, is a classic example of such a magical blend of workmanship.
Director M Padmakumar and cinematographer Vinod Illampally replicated an Odisha village setting in Gundlupet, Karnataka, braving hostile conditions of the region.
"We travelled around Odisha before the shoot and identified a dry land there. Our pre-production work involved detailed planning," Vinod said.
But budget constraints forced them to consider another location. It is not uncommon for plans going awry in film production.
The team settled for Gundlupet as the region had topographic and climatic conditions similar to selected location in Odisha.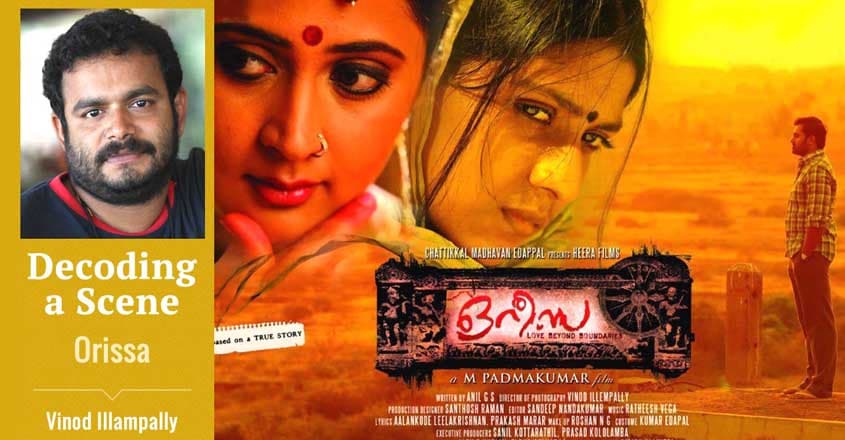 "The detailed scouting for location helped us reproduce nuances of an Odisha village at Gundlupet with relative ease," Vinod said.
The harsh sun and dust winds in the region became yet another set of tool for the filmmakers.
The duo, who had planned to give the movie golden hues, took advantage of the region's ambience to do exactly that. Though a tough task, especially for the camera team who had to achieve the golden colours on negative film stocks, the team made it look effortless.
This is also one of the reasons why Vinod Illampally considers 'Orissa' among his favourite works.
"I consider myself lucky to have shot four or five movies using film stock before digital replaced it," said Vinod, who has an array of commercially successful movies in his kitty. The movie was shot on Kodak Vision3 500T film stock. They used a golden diffusion filter as an add-on.
Orrisa, which had Unni Mukundan and Sanika Nambiar in the lead, was not a box-office success. "I was sad the movie did not reach people as expected. However, those who saw it appreciated our efforts", Vinod said.
The brilliant camera work in 'Orissa' took Vinod to the final rounds of the 44th Kerala State Film Awards for Best Cinematography.
The award eventually went to Sujith Vasudev for 'Ayyal' and 'Memories'.