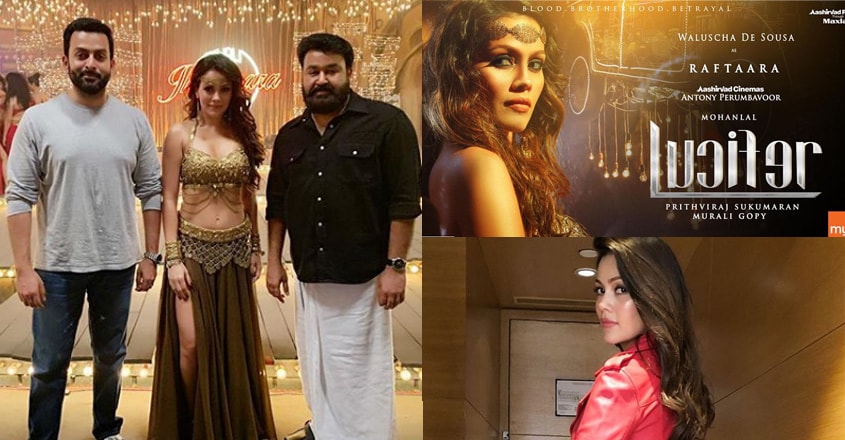 Actor Prithviraj's directorial debut 'Lucifer' has everything needed for a mass movie -- right from action scenes to family sentiments to item dance. While many were of the view that the item dance was unwanted and hindered the flow, a few others applauded for placing it well with well-choreographed shots.
While movie buffs enjoyed the song by Deepak Dev, many wondered about the not-so-familiar face in the item song. The makers unveiled the 29th character poster featuring the dancing queen of 'Lucifer'. It was actress-model Waluscha De Sousa who played Raftaara in the movie.
Hailing from Goa, Waluscha is of Portuguese descent on her paternal side and German ancestry on her mother's side. She is probably the first actress to have made acting debut 11 years after her marriage and after she became a mother to three adorable kids.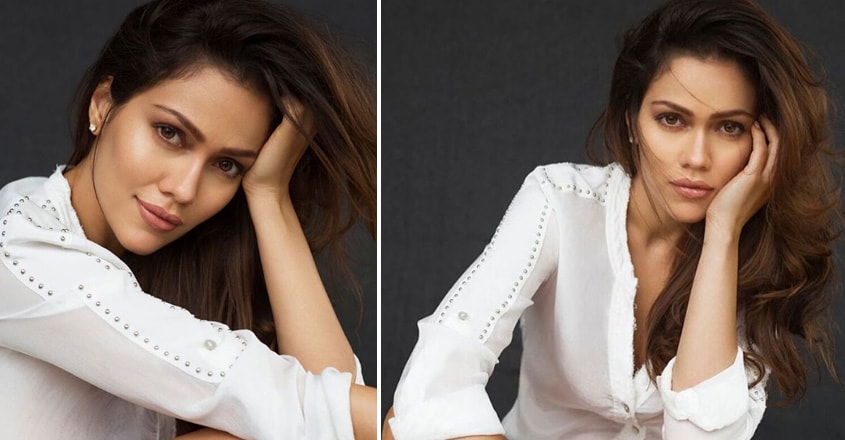 The first step @ 17
After her studies, she modeled for leading designers in the country. Her fitness was her biggest asset and she was an adventurer too. This subsequently led to the Miss India pageant, where she secured the 'Miss Body Beautiful' title.
From there, she was roped in many leading TV ads and modeling events. She did her first TV commercial for Pepsi with Shah Rukh Khan at the age of 17. She was the face of many renowned brands across the country.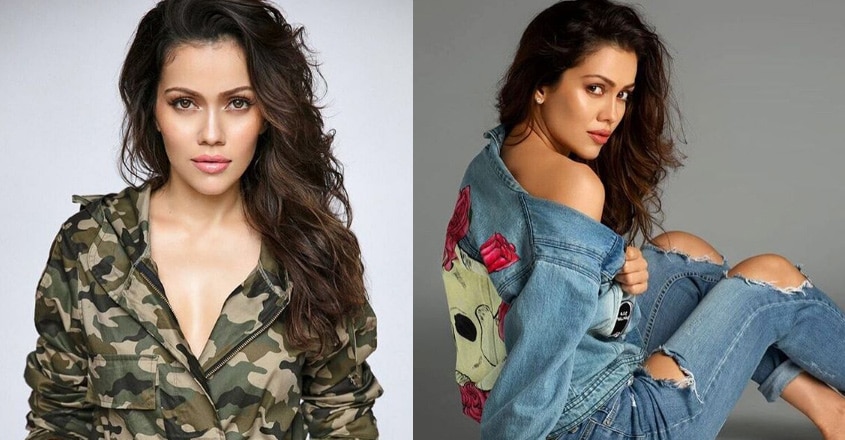 The marriage @ 19
She was married to actor-model Marc Robinson in 2002. In an interview, she opened about her wedding at a young age. She said, "It all happened very quickly, and I disappeared into another life. I was only 19 and in love, it felt like the right thing to do at the time. I've never tried to overthink a situation or fight what life has in store. I've always followed my heart. I got married and had three babies — it was a part of my life's journey."
Three kids- Chanel Robinson, Brooklyn Robinson and Sienna Robinson -- were born to them.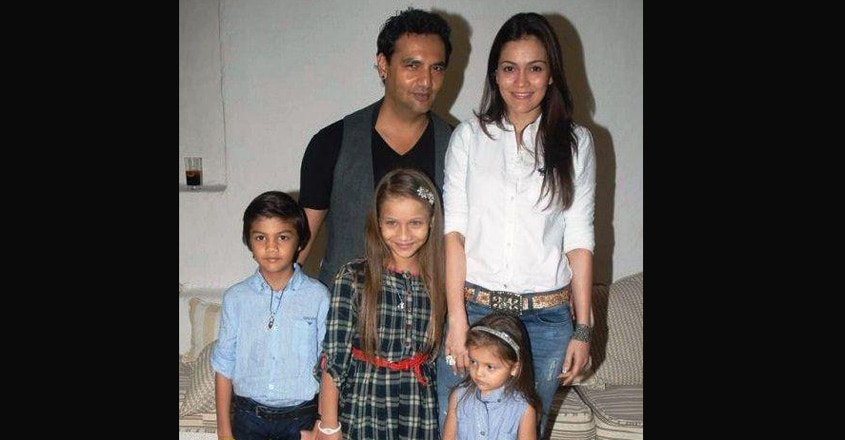 Parting ways @ 30
After getting settled with family, she was barely seen in the limelight until news about the couple's separation surfaced in 2012. "When you decide to move on, there is no looking back. Of course, like with any estranged couple, our kids keep us together. They are strong and amazing, I'm really proud of them," she told a daily after getting divorce from Marc.
She further added, "My marriage may have ended, but that hasn't turned me into a cynic. I'm a single mother today and I am loving every bit of it. I feel that all these years down the line, I have evolved as a woman and as a person."
Dream debut @ 33
Waluscha followed the path of Deepika Padukone and Anushka Sharma who made their Bollywood debut opposite Shah Rukh Khan. At 33, she was roped in as the leading lady of SRK-starrer 'Fan'.
"I was waiting to see myself on the big screen to know if I loved the space I was in. Then when I saw myself on the big screen, while I was dubbing for the film, I told myself that I was doing a good job, " she told in an interview to a daily.
Going strong @ 40
The Goan beauty tweeted the other day, "Thank you Prithvi for this incredible opportunity. It was a pleasure working with you on this Lucifer" to which Prithvi replied, '"It was a privilege to work with you".
After working for 'Lucifer', the actress is gearing up for her next Bollywood flick titled 'Time To Dance'. Reports say she is working really hard with some intense training sessions for the movie. But we can't help but admit that she looks half her age with all the positivities surrounding her and we wish Waluscha taking up more meaty roles.