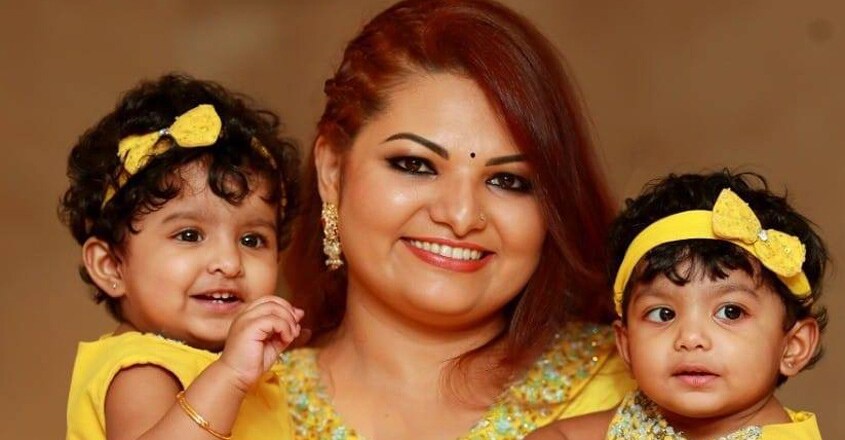 "Having twin baby girls changes your perspective on life," wrote actress producer Sandra Thomas on her Facebook page on the first birthday of her twin daughters
Her little ones turned one recently and the family held grand celebrations. The actress shared the photos on her social media account and the pics look like no less than a fairy-tale album.
Dressed in yellow attire, Sandra and husband Wilson John Thomas posed with the daughters, Katlyn and Kendal, and were all smiles.
"They bring double the joys and sweet moments every day, such as being kissed by your babies or waking up next to a cooing or gurgling baby girls. My life took a u turn since the birth of my Umminithanka and Ummukulsu. One year just went off in a wink," (sic.) she added along with a few snaps.
Film producer and actress Sandra and husband Wilson welcomed twin girls in April 2018.
Known for her bold roles in 'Amen' and 'Zachariyayude Garbhinikal', Sandra had taken a break from the industry after her wedding to businessman Wilson in 2016.
Sandra had made her acting debut as a child artiste in the popular movies, 'Nettippattam', 'Mimics Parade' and 'Cheppukilukkana Changathi' in 1991.
The actress, along with actor-producer Vijay Babu, had established the production company Friday Film House. But later withdrew from it and has recently launched a new production company under the banner Sandra Thomas Productions.