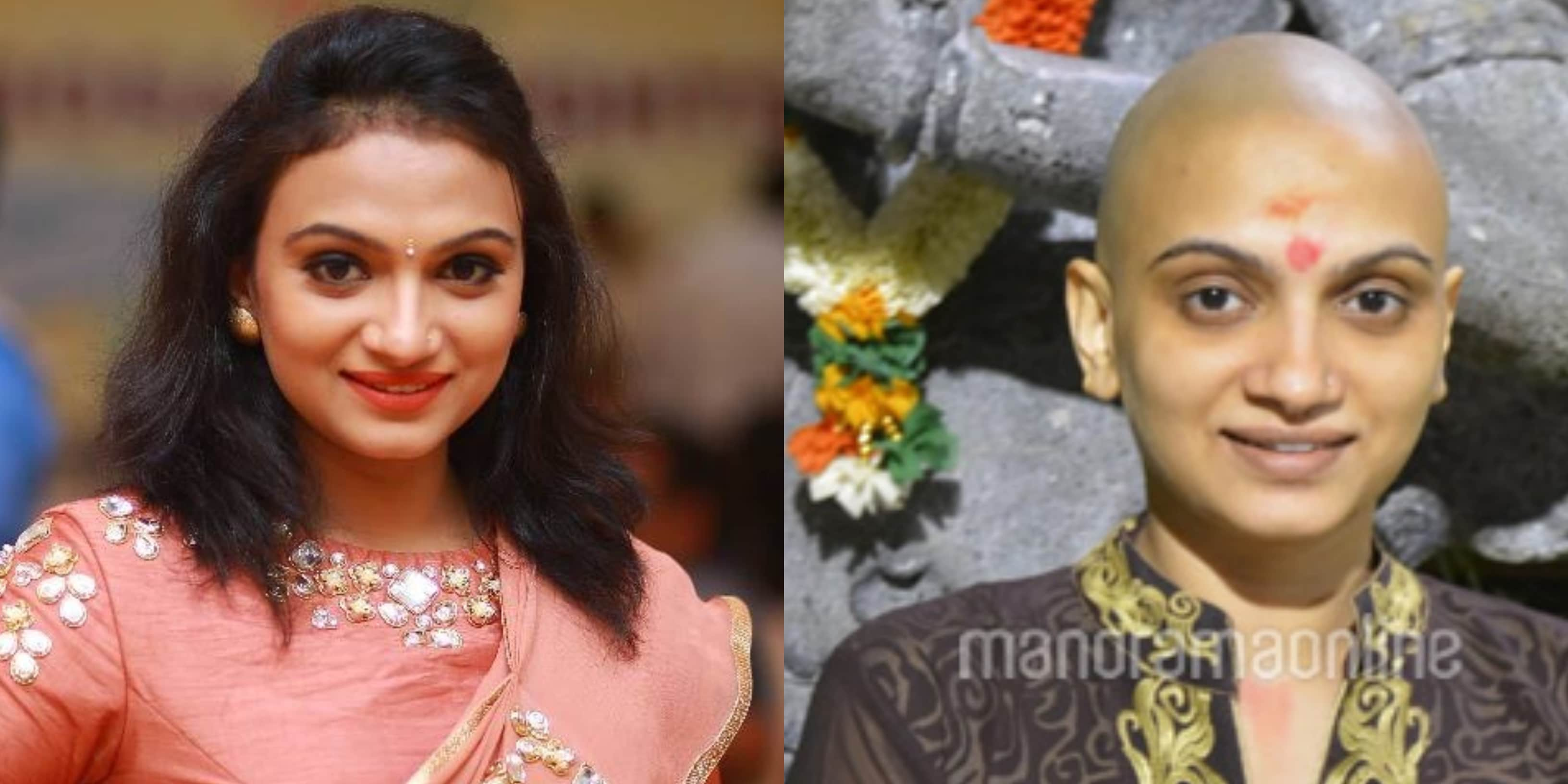 Actor Krishna Prabha is a yoga freak and a versatile performer. But this time she is the centre of attraction for a different cause. Yes, the actor with lovely locks has gone for a tonsure and Mollywood seems to be loving it. While many thought that it was makeup, actors including Bhavana have commented that she was looking cute.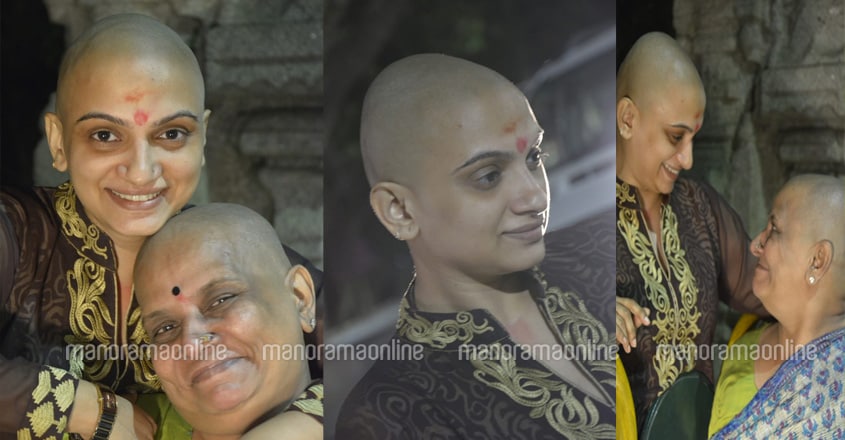 Actor Krishna Prabha and her family members had recently visited the popular Venkateswara Temple in Tirupati in Andhra Pradesh. Devotees arriving here sacrifice their hair as an offering to the deity.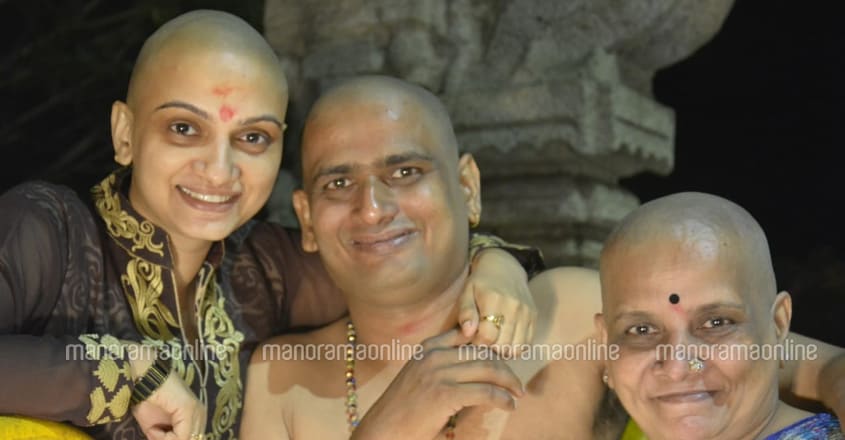 Krishna Prabha says that her mother had a tonsure some years back and since then she has been keeping short hair. Her brother, too, keeps a smooth-faced pate after a visit to the temple. She says that this time she really wanted to go for it and gained the will to do so.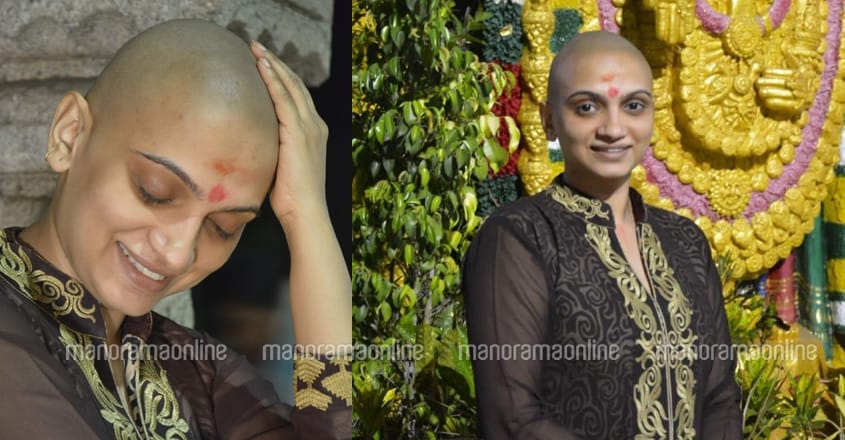 Krishna Prabha recalls that the last time she got a tonsure was when she was just four and she doesn't clearly remember it. She also adds that it is very easy to beat the summer heat in this style.
She says that actor-acnchor Arya was the first one to know of her decision to shed her hair, and since then the story became viral on Instagram.  She had to then tell people that she is yet to decide on it. However at the temple recently, she felt the urge to do it and finally did it, she says.