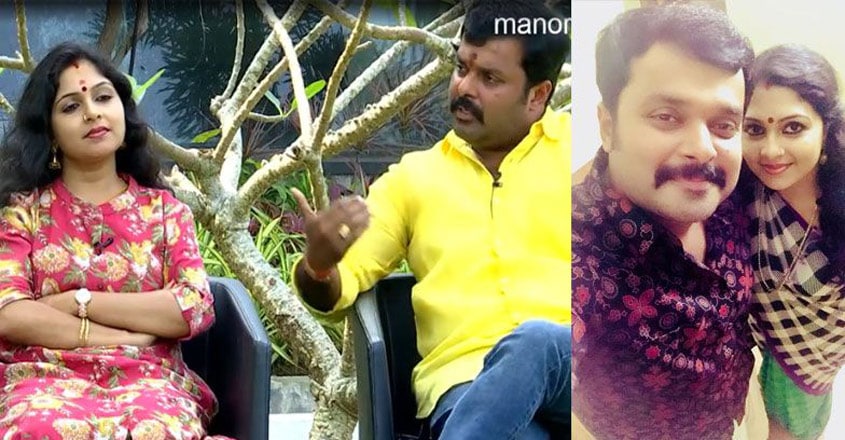 Actress Ambili Devi's recent marriage with her co-star and actor Adithyan Jayan created a furore on social media. Both were previously married and the marriage gossipmongers had a gala time talking about the duo.
Well, now an old photo of the couple is doing rounds on social media. The photo was in fact shared by Adhithyan himself on his Facebook page which he captioned as, "The two of us 15 years back. Now, please do not take this in any other manner and troll us further." 
It seems the photo was taken on sets of a serial and it has taken social media by storm.
Ambili was formerly married to cinematographer Lowel and has a seven-year-old son. There were reports that Ambili and Adithyan were close to each other for a long time and that led to the divorce of Ambili. But in an interview with Manorama News, the duo had rubbished such allegations.
According to Ambili, the marriage with Adithyan took a long time after her separation from ex-husband and was held with the blessings of both their parents. 
Meanwhile, Adithyan also claimed that he knew Ambili quite well and had a good relationship with Ambili's son. Adithyan is the nephew of yesteryear hero Jayan.