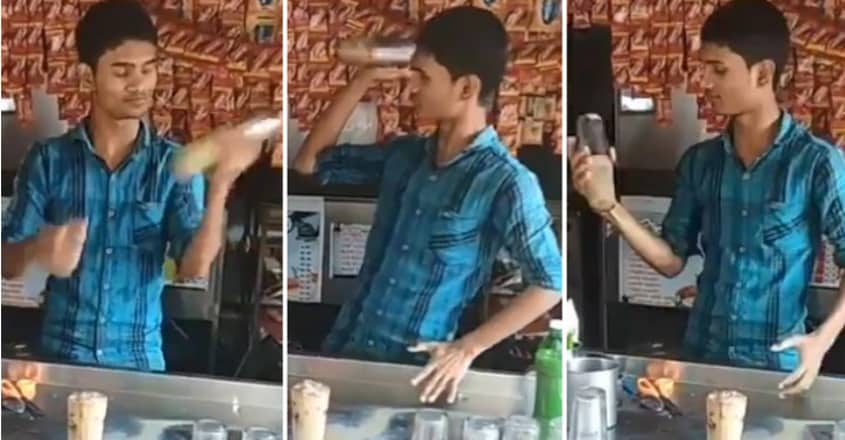 No, he is not a celebrity but this man is no less than a celebrity for the netizens are going gaga over his viral video.
In a TikTok video, a boy donning a blue shirt can be seen making a cold coffee. But this is no ordinary cold coffee-making procedure rather the guy shows us his commendable bartending skills while putting the milk in glass in a unique style and moving the glass in one hand.
The video was shared on Twitter and netizens can't keep calm. While one wrote, 'help me locate' another wrote, 'India is full of talents' and we too can't help but admit the boy's dedication and talent.
Although no details about the boy and his whereabouts are known as till now, the shop in which he is standing has a board written in Malayalam.
Well, this is not the first time that Twitter has found a similar talent like from Kerala.
Last year the video of a gravity-defying act of tea-making from the southern state had gone viral on social media. It showed a tea-seller showing off his unique style of making chai for his customers at Chappati Factory in Kerala's Ponnani.
It was also not long ago when social media went crazy behind the charming 'chaiwala' in Pakistan. Arshad Khan, the blue-eyed chaiwala turned into a model after finding fame.
We hope, our Kerala talents too find a way out with their talents!