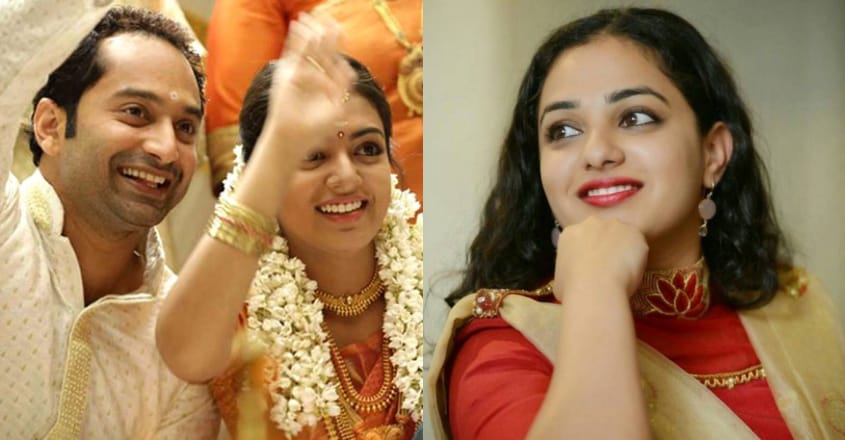 Actor Nithya Menen was recently spotted giving an interview to a private channel in which she recalled how she was instrumental in the marriage of fellow artistes Fahadh Fazil and Nazriya Nazim. Well, here is the tale behind it.
Nithya recalled that Anjali Menon (the director) had initially planned to cast her in the role of Divya in the popular movie 'Bangalore Days'. However, the role was later essayed by Nazriya as Nithya couldn't take it up owing to certain other commitments.
Further, Anjali persuaded Nithya to play at least a small role in the same flick and promised her that it would be just for a four-day shoot, and that it would be scheduled in Bangalore, to which Nithya agreed.
Nithya then took up the cameo role as Natasha Francis in the movie.
Nithya added that eventually all happened for good and it was on the sets of 'Bangalore Days' that Fahadh and Nazriya met and decided to get married. Nithya also added that she would still tell the star couple that they owe her for being together.
It was in 2014 on the sets of 'Bangalore Days' that the marriage betwen Nazriya and Fahadh was announced. The duo soon got married after the completion of the project.