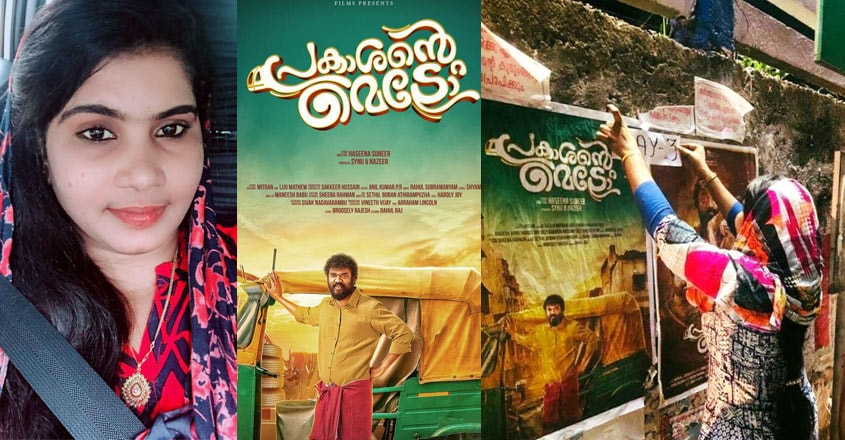 Haseena Suneer is looking forward for the release of her movie 'Prakashante Metro' which reaches theatres on Friday. But that does not deter her from putting up posters of her own movie ahead of the release. Her photo was shared on social media by actor Aju Varghese and is now doing rounds. The actor also applauded the team and wished them luck pointing that he would watch the movie in theater.
Haseena does not have a background in direction except a short film titled 'Sense' which she made prior to 'Prakashante Metro'.
Debutant director Haseena Suneer had faced many challenges before she could actually achieve her dream of directing a movie.
'Prakashante Metro', starring Dinesh Prabhakar and Anagha Janaki is based on a story that was narrated to her by a young girl. While the story of the movie is by Haseena, it was Mithran who penned the screenplay with ample doses of humour in it.
The film also has Saju Navodaya, Kottayam Pradeep, Noby Marcose and Manoj Guinness in the cast.
While the music is helmed by Rahul Subramanian, the film is produced by Synu B Nazeer.
Many producers refused to bankroll the movie which was directed by a debutant female director. However, this project was supported by Ernakulam city traffic assistant commissioner Nasir. The movie depicts a significant journey between Vytila and Aluva.
A mother of two boys, Haseena is the wife of Nooranadu Sulthanveetil Suneer who is a businessman.