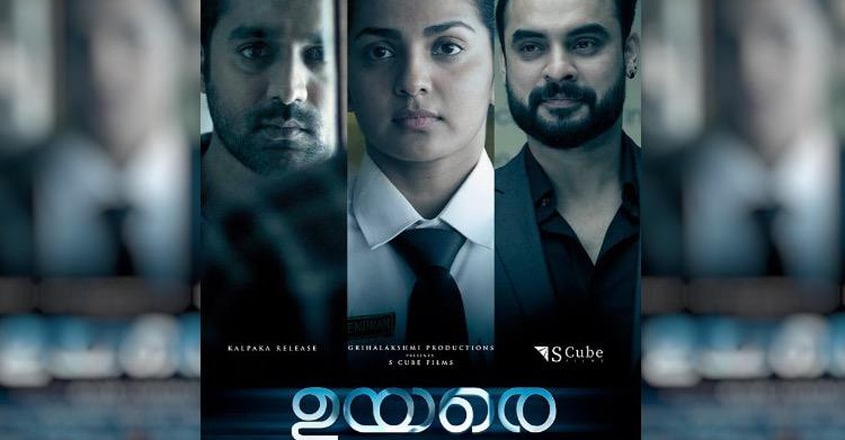 While 'Uyare' is running in theaters and fetching rave reviews, the Parvathy-starrer is gaining widespread recognition already.
The film, directed by Manu Ashokan was selected for screening at the International Children's Film Festival of Kerala which is being held from May 10 to 16 in Thiruvananthapuram.
Interestingly, 'Uyare' was screened as the inaugural film at the prestigious festival on Friday. Earlier, the Kerala government screened Uyare for children at the government homes and it was attended by Minister KK Shailaja, social justice secretary Biju Prabhakar, actress Parvathy and producers Shenuga, Shegna and Sherga of S Cube Films.
Meanwhile, inaugurating the festival here on Friday, minister for Health and Social Welfare K K Shailaja said that films should bring out the best in people.
"It is important that children learn the right lessons while growing up and fests like these, which focus on movies for children, will help in this front. Visual media, movie and TV programmes are powerful mediums that can influence everyone in a positive way," she said. She further urged the industry to be more responsible in content of film and give more priority for human values.
The film festival is being organised by Kerala State Council for Child Welfare and screening is held at Kairali, Nila, Sree, Kalabhavan and Tagore Theatre.