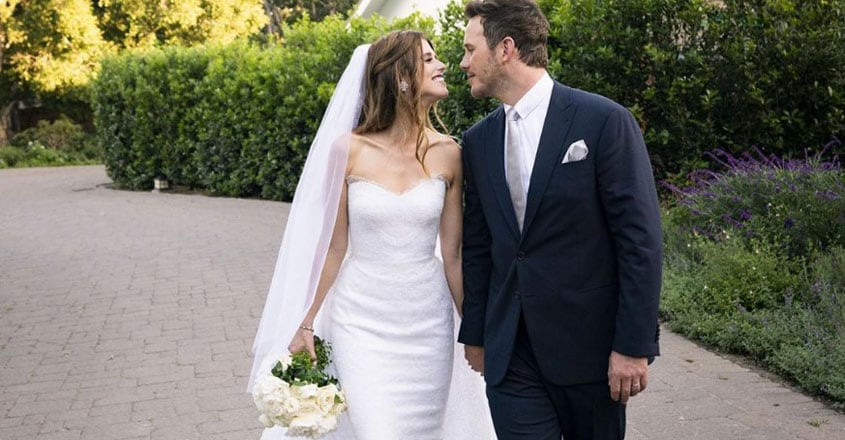 Actor Chris Pratt got married to Arnold Schwarzenegger's daughter, author Katherine Schwarzenegger in an intimate ceremony on Saturday in the presence of close friends and family.
"You can tell today is the happiest day for Katherine. She hasn't stopped smiling. And Chris seems giddy with excitement. The venue is beautiful. Lots of flowers and greenery everywhere. It's a very romantic setting for a wedding," a source told People magazine.
On Sunday, the couple shared a romantic photo from their big day. "Yesterday was the best day of our lives!" the newlyweds wrote on Instagram.
Chris and Katherine, who started dating in the summer of 2018, tied the knot during a romantic ceremony in Montecito, California. The ceremony was attended by Chris' six-year-old son Jack and Katherine's parents, Arnold Schwarzenegger and Maria Shriver, among others.
The Guardians of the Galaxy actor announced his engagement to Katherine on Instagram in January after the couple had been dating for seven months.
Chris was previously married to actress Anna Faris, to whom he got married in 2009, but they separated in July 2017.