Some movies get successful because they break stereotypes. 'Ishtam,' a 2001 movie directed by Sibi Malayil, narrates the tale of a young man who resolves to unite his widowed father and his long-lost lover. Starring Dileep, Nedumudi Venu, Innocent, and Navya Nair the movie was a great success for its sheer humor and freshness of the subject.
In a free wheeling chat with Onmanorama, the script writer of the movie Kalavoor Ravikumar revealed that there is one scene in the movie which was almost trashed but was retained at the last minute. As it turned out, it was one of the scenes that had received a rapturous response from the audience.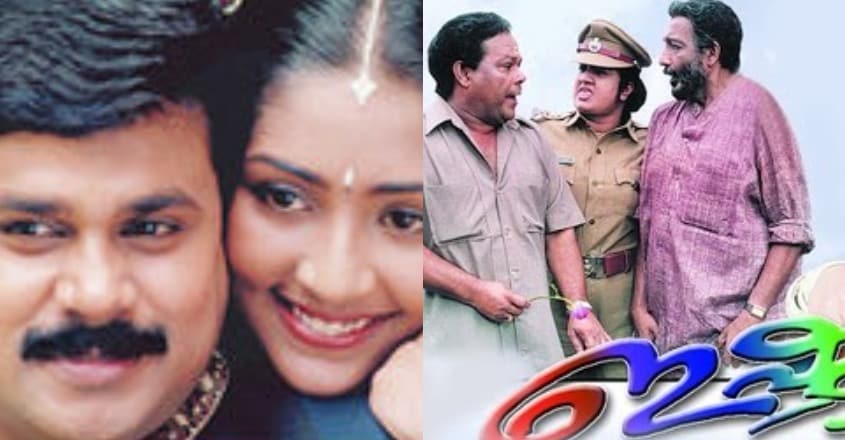 "The screenplay of this movie was written in a non-linear format. The director would ask me to write a couple of scenes to shoot on the next day. I would pen down those random scenes and hand it over to him. So if he chooses to drop a scene on the shooting day, there wasn't a substitute to shoot that day. It was in the middle of the shoot that Sibi Malayil told me he was doubtful about a particular scene. An entire group of junior artists, technicians and equipment were assembled by then to shoot that scene," Ravikumar recalls.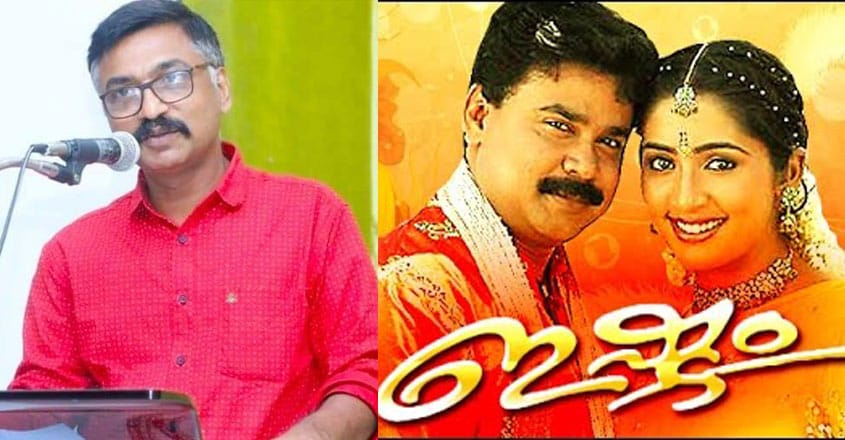 There is a scene in the movie wherein Krishnankutty Menon (Nedumudi Venu) and Narayanan (Innocent) goes to a college where Sreedevi teacher (Jayasudha) teaches. When the students discover that the two 'uncles' were there to look out for women, they lift them up, parade them through the corridors, and finally hand them over to the police. Imagined as a comedy scene, the writer and the director doubted whether that scene would spoil the quality of the script.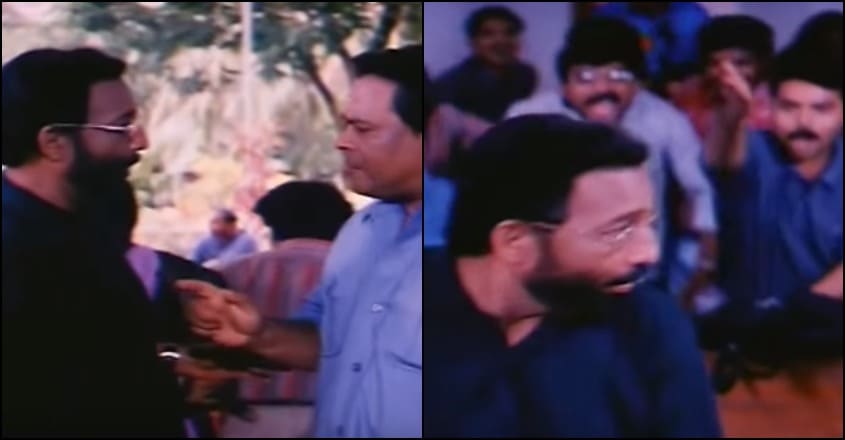 "I feared whether that scene would look too cheap. What if people didn't take it in the right spirit? We decided to dump that scene. It was then we realized that we had nothing left to shoot. A group of junior artists had assembled to act as college students. Location and technicians were ready. We couldn't afford to waste a day's expense. So finally we decided to shoot it anyway and later cut it out on the editing table," he says.
Somehow, the technicians at the editing table found the scene interesting and the filmmaker decided to go with the scene. Finally when the movie released, this scene was accepted with loud laughter. "I watched the movie in an old theater at Kollam. When the housefull hall roared in laughter watching this scene, I literally stared at the ground, ashamed. So this is one scene that challenged my judgment skills," Ravikumar added.