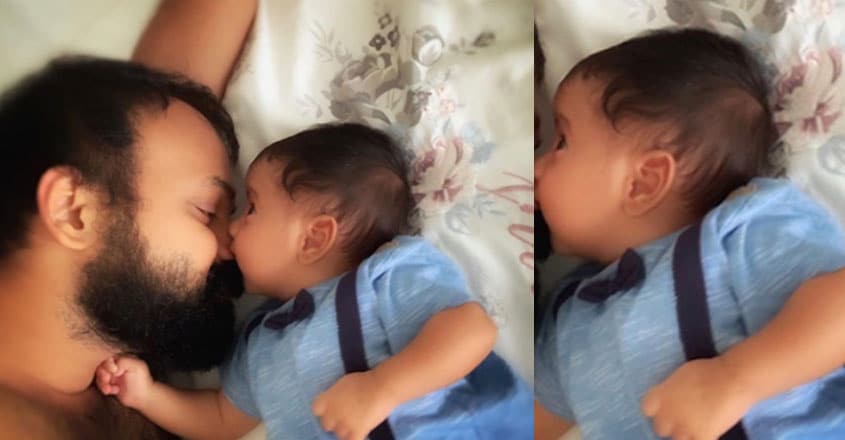 Mollywood's evergreen chocolate hero Kunchacko Boban and wife Priya welcomed baby boy Izahaak in April. Ever since, netizens have looked forward to seeing the photos of the little one. And finally the wait have come to an end.
On the occasion of Father's day on Sunday, the actor shared a post that we can't stop gushing about. He shared a photo of his cutie pie all dressed up in suspender styled bow where baby Izahaak is seen planting a kiss on father Kunchacko.
And it does not end there. Kunchacko Boban wrote a caption for the pic that it way to adorable. He didn't forget to mention that ever since the baby has come into his life, each single day has been father's day for him.
"Upgraded to FATHER-Class. And that's my ticket to Fatherhood.
IZAHAAK BOBAN KUNCHACKO. Thank you Junior for making everyday FATHER'S Day for me!!! Thank you Lord for this bundle of Joy and the wait was worth the blessing" (sic.)
Apparently, the name of the baby was much in discussion on social media platforms as to whether the Boban and Kunchacko names will be followed all over again. Boban Kunchacko was the actor's father's name.
This is the first child for Kunchacko Boban and Priya who have been together for more than 15 years.
On work-front, the actor's latest movie Virus has opened well and has been receiving rave reviews.