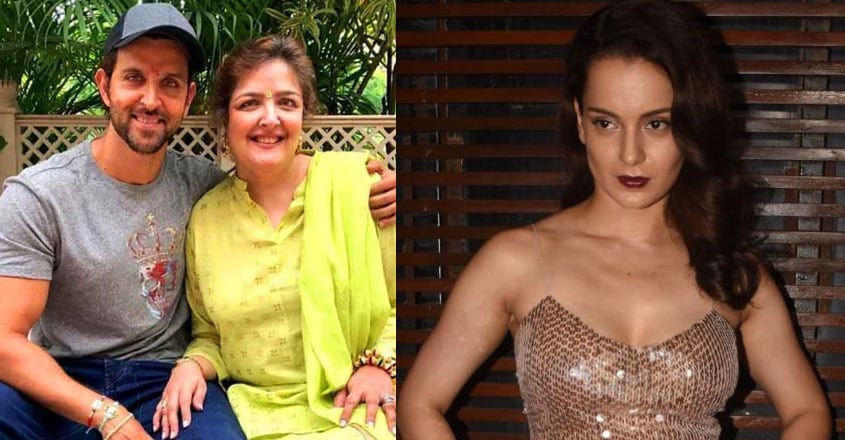 It's been three years that the infamous Hrithik-Kangana war has been going on. And now, in a twist of events, Hrithik Roshan's sister Sunaina shocked everyone by supporting Kangana over her brother.
Taking to social media, Sunaina wrote, "I support Kangana all through."
After Sunaina's Twitter outburst, Kangana's sister Rangoli Chandel made a series of claims that the Roshans allegedly physically assaulted Sunaina.
Rangoli claimed that Sunaina calls Kangana asking for help over alleged persecution from her family who disapprove of her being romantically involved with a Muslim man.
Sunaina Roshan was allegedly hit by father Rakesh Roshan and her brother Hrithik is allegedly trying to 'put her behind bars,' Rangoli claimed. She also revealed that Sunaina is calling Kangana and crying always and that Kangana does not know how to help her.
Sunaina's tweets come days after Kangana Ranaut spoke about Sunaina to a daily: "Sunaina and I were always good friends and so was her family. Now they (the Roshans) claim differently. Yes, she has been in touch with me, but I don't want to take advantage of her family dispute. Sunaina is still a friend but I will not hit somebody when they are down."
Hrithik Roshan and Kangana Ranaut's ugly fight began when the latter addressed him as 'ex'. Hrithik denied and since then there has been a war of words and legal statements by the duo.