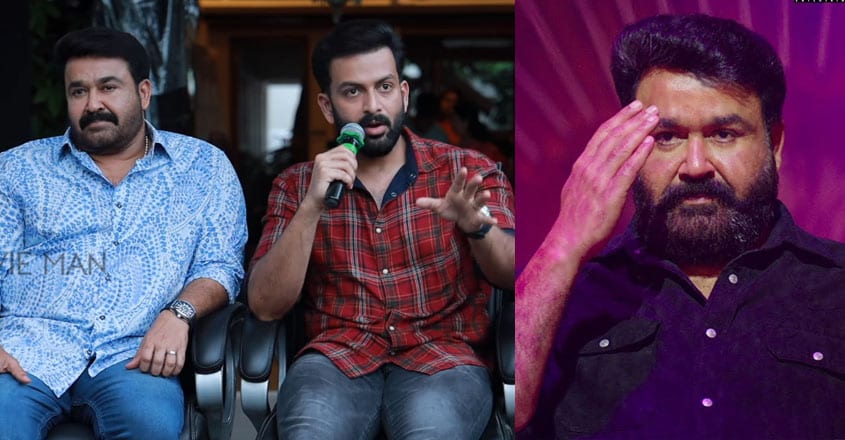 After watching Prithviraj's directorial debut, one is for sure reminded of the much celebrated song 'Empuraane' starring Mohanlal.
The video song which was released online in April opens with Indrajith's character speaking, "Who is Stephen Nedumpally? The most celebrated upstart of contemporary politics..." and then in a few minutes switches to Kalabhavan Shajohn's dialogue as, "Stephen is not the one whom we thought to be."
This pretty much sums up that Stephen is one beyond our imagination and beyond what 'Lucifer' movie told us. And it brought no surprise when the second part of the Mohanlal-starrer was announced with the title 'Empuraan'.
It seems the origin of 'Empuraan' is likely from the words 'Emperor' or 'Empyrean' relating to supremacy.
When asked what the title suggest with regard to the movie, Prithviraj stated that 'Empuraan' means 'more than a king and less than a god'. It denotes a person of great power or authority and the one who stands equal to 'Overlord'.
Prithviraj further pointed that 'Empuraan' will be a prequel and sequel of sorts to Lucifer. The announcement was held at Mohanlal's house at Kochi and it will be Prithvi's official office for all the works related to the movie. He said that the shooting is touted to start mid next year and he is yet to talk with the technical crew.
With Empuraan, the movie will reportedly revolve around how the character Stephen Nedumbally turned out as Abram Qureshi and his connection with Zayeed Masood played by Prithviraj.