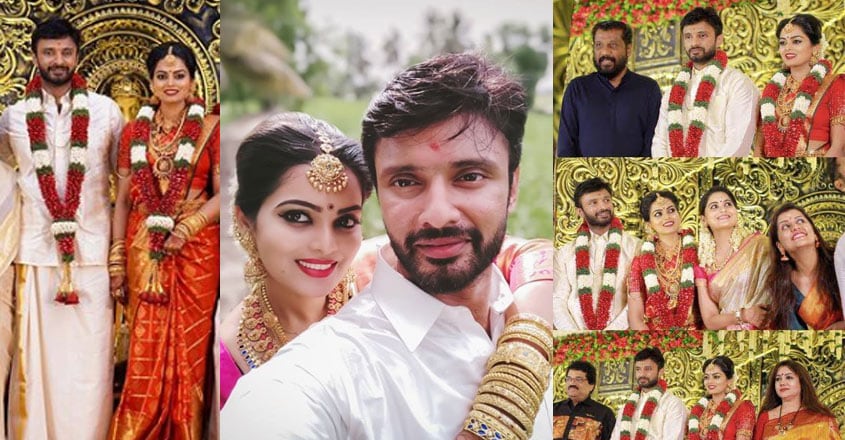 Actress Vishnupriya Pillai got married to Vinay Vijayan on Thursday in a grand function at Alappuzha.
Actors Bhama, Sarayu, Sruthi Lakshmi were also spotted at the function. Director Siddhique and singer MG Sreekumar was also present at the ceremony.
While Vishnupriya was seen in a traditional red saree, the groom Vinay opted for a shirt and mundu.
Vinay is the son of popular lyricist and movie maker East Coast Vijayan.
Reportedly, a wedding reception will be held on June 29, at Al-Saj International Convention Centre in Thiruvananthapuram.
A model and dancer, Vishnupriya made her acting debut through the 2007 movie 'Speed Track' in a supporting role. Later she played the lead character in 2009 movie 'Keralotsavam' and got noticed for her character in 'Penpattanam'. She then went on to play major and minor roles in various films.
She made her Tamil debut with 2011 movie 'Naanga'. Though she was away from the movie industry later, Vishnupriya then became a familiar face through various TV shows.