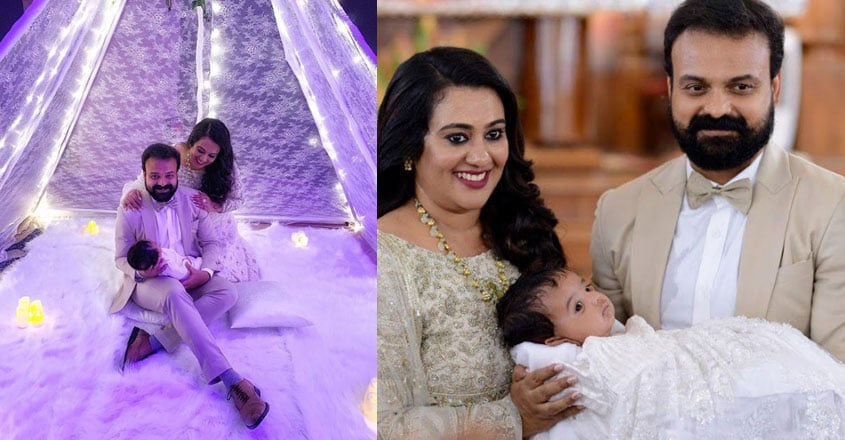 The Kunchacko family is in news and social media is abuzz with pics, video and updates about the newest member of their family.
For the very first time, Kunchacko Boban's wife Priya gave an exclusive interview to popular Malayalam magazine Vanitha and she opened up about troubled times.
Crediting her husband and actor Kunchacko Boban for the support, Priya said that it was his positive attitude that drove her in life.
"There were times when each functions or celebrations were like a nightmare. Though I would make up my heart and mind, I would loose it out with questions that would come my way," she said.
Priya and Kunchacko were blessed with a baby boy after 14 years of marriage.
"Many would come up and tell me I have a wonderful life but I don't have a kid. What will I do as it's too late to have a kid at this age. In moments like that I would keep shades just not to show my teary eyes. And then reached a stage where I avoided going for such functions as I cannot face similar questions," she said.
She also took a dig at those who pointed fingers at her by requesting them not to hurt if not able to help.
Earlier, Kunchacko Boban himself had confirmed the good news on his Facebook page, and he thanked everyone for their prayers and blessings.
"Blessed with a Baby Boy. Thank you all for your Prayers, Care & Love!! Jr.Kunchacko gives his Love to all," wrote Kunchacko Boban on his Facebook page.