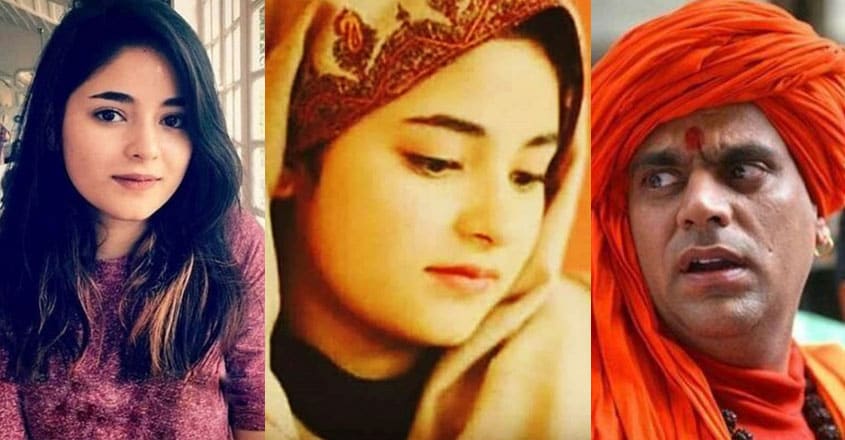 Hindu Mahasabha president Swami Chakrapani has asked Hindu actresses to follow Bollywood actress Zaira Wasim's advice after she quit movies as it was damaging her relationship with Allah.
"Actress Zaira Wasim, edging away from films for religious faith, is commendable. Hindu actresses should also take inspiration from Zaira," Swami Chakrapani tweeted.
Netizens are of the view that Swami Chakrapani's tweet came in as an attempt to invoke religious sentiments across the country.
The 18-year-old actress on Sunday, in a detailed Facebook post, said she was disassociating herself from the field of acting as it was interfering with her religious beliefs.
Zaira's decision of leaving Bollywood was a shock to the entire film fraternity, while some poured in their support for her, other, including actress Raveena Tandon, termed her decision 'regressive' and in 'bad taste'.
Reports have it that Zaira Wasim had apparently gone into hiding and refused to meet people. However, she has completed shoot and will be next seen in Shonali Bose's The Sky Is Pink.
Zaira Wasim had made her acting debut with the 2016 movie 'Dangal' starring Aamir Khan in the lead.
Last year, it was Swami Chakrapani Maharaj, who advised that people who eat beef must not receive any kind of help in flood-hit Kerala. He had also added that if the flood victims give an affidavit that they will never eat beef again, they should be provided relief and assistance.