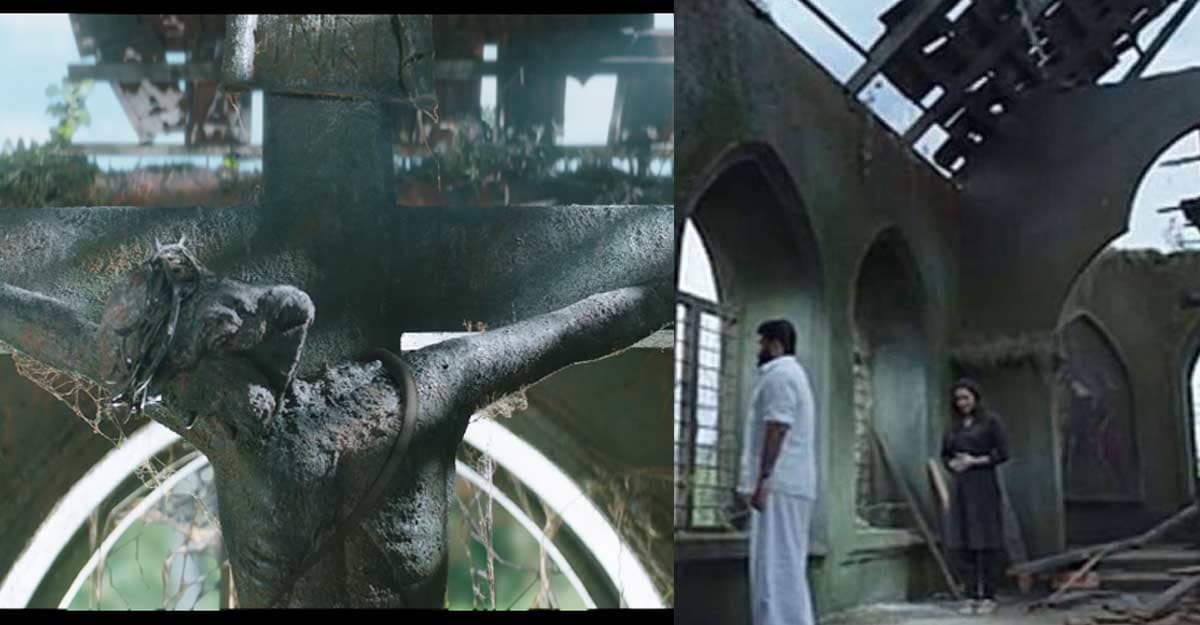 Kattapana: The audience might not easily forget the dilapidated church, where Mohanlal's character Stephen Nedumbally had chosen to have a conversation with Priyadarshini played by Manju Warrier. It was one of the significant scenes in the blockbuster movie 'Lucifer'.
Time had taken a toll on that old church building which stands in the middle of a tea estate, right beside a tree that has shed all its leaves. However, the structure, known as the Dracula church has now got an amazing makeover as Lucifer's sequel Empuraan is under the pre-production stage.
The crew of Lucifer had demolished parts of the church to make it look old and decrepit on the screen. Later, the church was renovated by the Aashirvad Cinemas, by spending around Rs 8 lakhs. The roof was rebuilt and the entire structure is given a fresh coat of paint as well.
St. Andrew's CSI church, popularly known as the Dracula church, at the laundry second division, in the Upputhara panchayat near Kattapana now dons a renovated and stylish look. This church was built by JM Wilky, an English man. Later the church got promoted to a union church where masses of the CSI, Orthodox, Marthomite and Jacobite communities could be offered.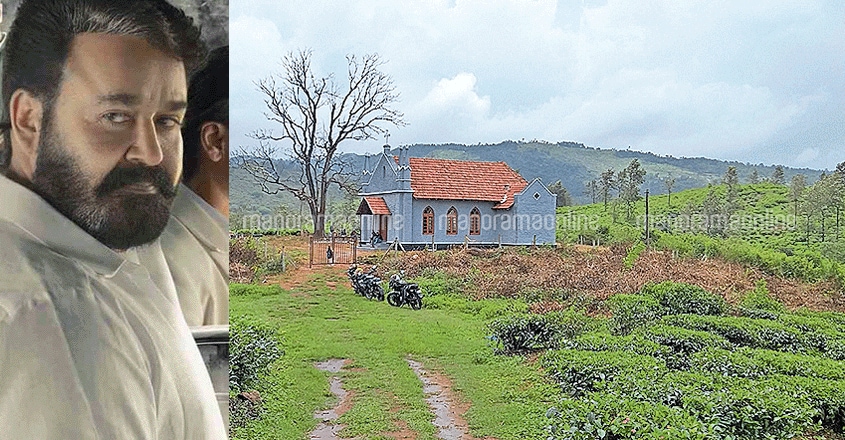 However, the church got ignored after separate churches were established for each community in the area. Weeds and wild creepers took over the abandoned structure, giving it a spooky look and thus earning the name 'Dracula' church.
Now, tourists are flowing to see this church after it got noticed in Lucifer. The church officials have decided to maintain the church in its renewed look and holy masses are held thrice in a month.
Meanwhile, Lucifer 2 will reveal more about Mohanlal's character Stephen Nedumbally and it was near this church that his father was buried. Nut it is yet to be seen in the sequeal as to what Stephen told was true or not!