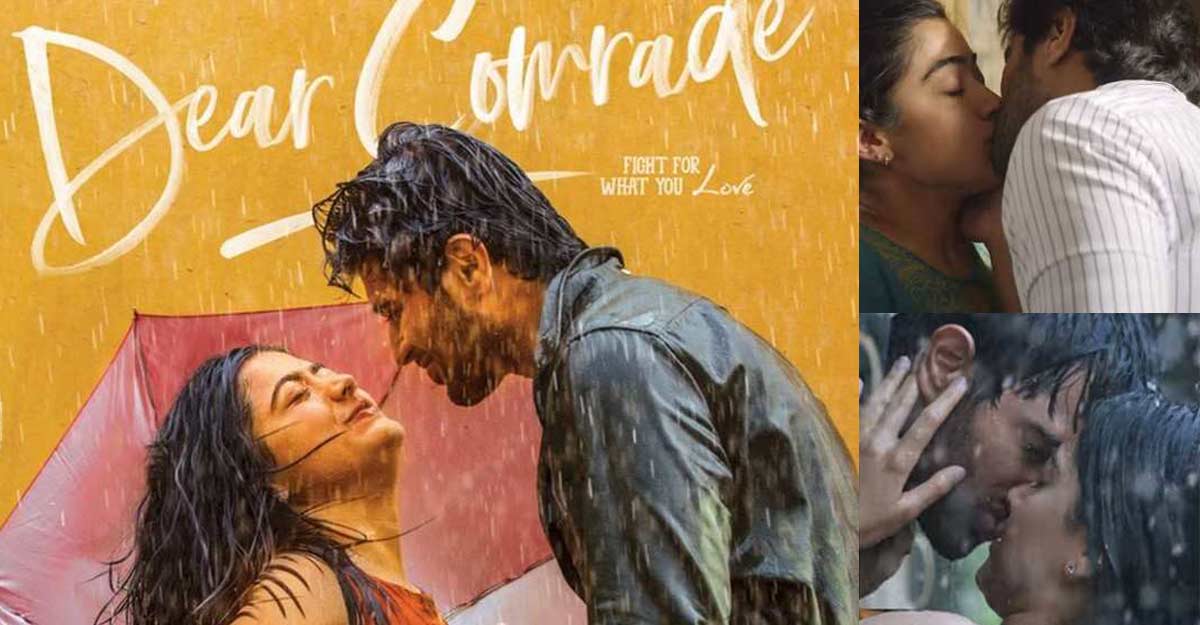 Actor Vijay Devarakonda seems to be going places with regard to the promotions of his upcoming 'Dear Comrade'. The actor will be in Kochi on Saturday as part of a musical promo event which will be held at Gokulam Convention Centre.
A day before, the actor was in Bengaluru and was before the media responding to queries regarding his movie. That's when a reporter asked about his take on the lip-lock scenes with Rashmika Mandanna in Dear Comrade.
The actor, however, didn't seem fine with the question and revealed that he hates to say the word lip-lock. "I don't like the word lip-lock. You guys write about objectification. It's actually kissing, an emotion like anger. When we cry it is an emotion, when we kiss it is an emotion and it's not lip-locking. Whenever I read lip-lock, I'm like what the f@#k. I really dislike it,"he said.
He the further added, "I think since kissing is an emotion, it should be respected. Kissing scenes are part of the film only if the script demands and is necessary for the right moment in the film."
Rashmika Mandanna then said, "The director decides how the two characters should emote. It is all in the mindset. If a person feels the trailer only has kissing scenes, basically he doesn't want to relate to any other emotion."
To this, Vijay Devarakonda intervened and said, "It is not a kissing scene between Vijay and Rashmika. It is between Bobby and Lilly."
Dear Comrade is directed by Bharat Kamma and the Malayalam trailer was released online by actor Dulquer Salmaan to which Vijay thanked and hinted of a surprise.
We are waiting!