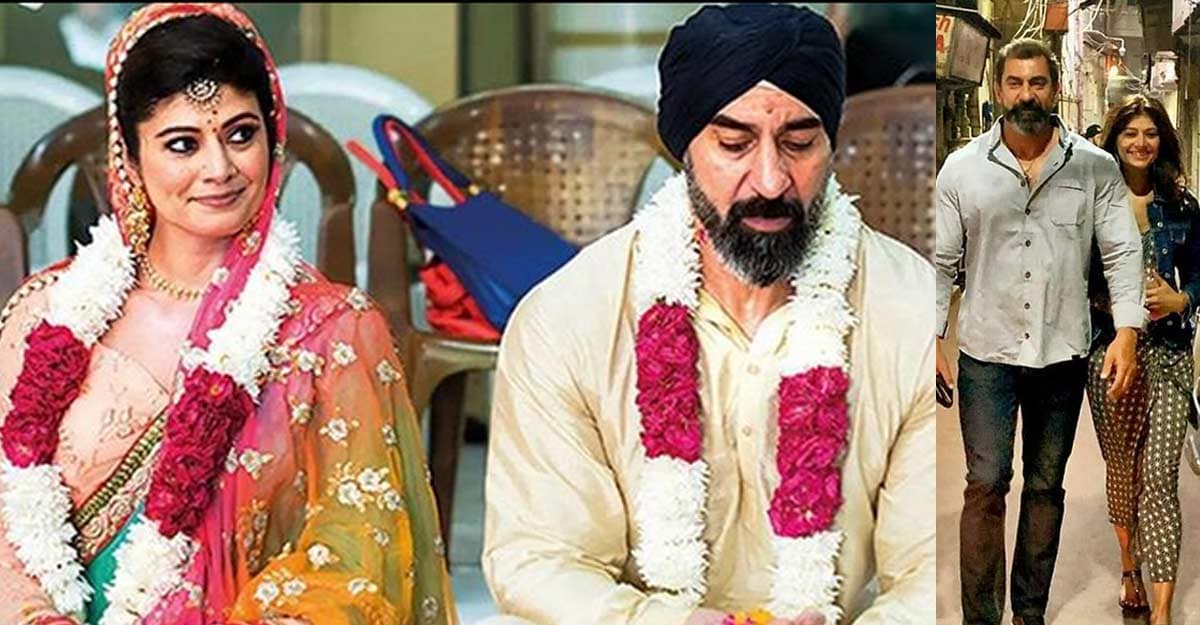 So finally, actress Pooja Batra laid rest to all rumors by confirming her marriage to actor Nawab Shah. Since past few days, reports were rife that she got married in a secret wedding.
Pooja Batra confirmed to a daily that the two indeed tied the knot on July 4 in Delhi. Pooja told the daily that it was a private affair with only their families in attendance.
"Nawab and I exchanged vows in Delhi, with only our families in attendance. Our loved ones kept asking us why we were delaying it (the marriage). I was simply going with the flow, but then I realised that he is the man I want to spend the rest of my life with, and there is no point in delaying it any further. So, here we are. We had an Arya Samaj wedding, and we will register our marriage this week," Pooja said.
Talking about meeting Nawab, Pooja said, "We strongly connected after we were reintroduced by a common friend in February this year. I guess we reconnected at the right time in our life. We were in the same space emotionally and hit it off instantly... We share emotional and intellectual compatibility, and we don't have to explain too much to each other. I like the fact that he is a family person."
Ask about the proposal and she said, "He was ready to propose to me soon after we met. Eventually, he proposed to me in Delhi, and again when he came to meet my parents with his family."
Pooja's first marriage with a US-based doctor Sonu Ahluwalia ended in divorce after nine years. "Everybody goes through phases. I survived one of the most difficult ones, as I was alone in a foreign country. But then, that's life, isn't it? You learn as you grow and your mindset also changes with time," said Pooja.
Pooja, a former Miss India, has worked in films such as Viraasat Nawab was last seen in Tiger Zinda Hai.
While Pooja was seen in Malayalam movies Chandralekha, Megham and Daivathinte Makan, Nawab was also seen in the few Malayalam movies including Keerthi Chakra, Roudram and Rajadhi Raja.