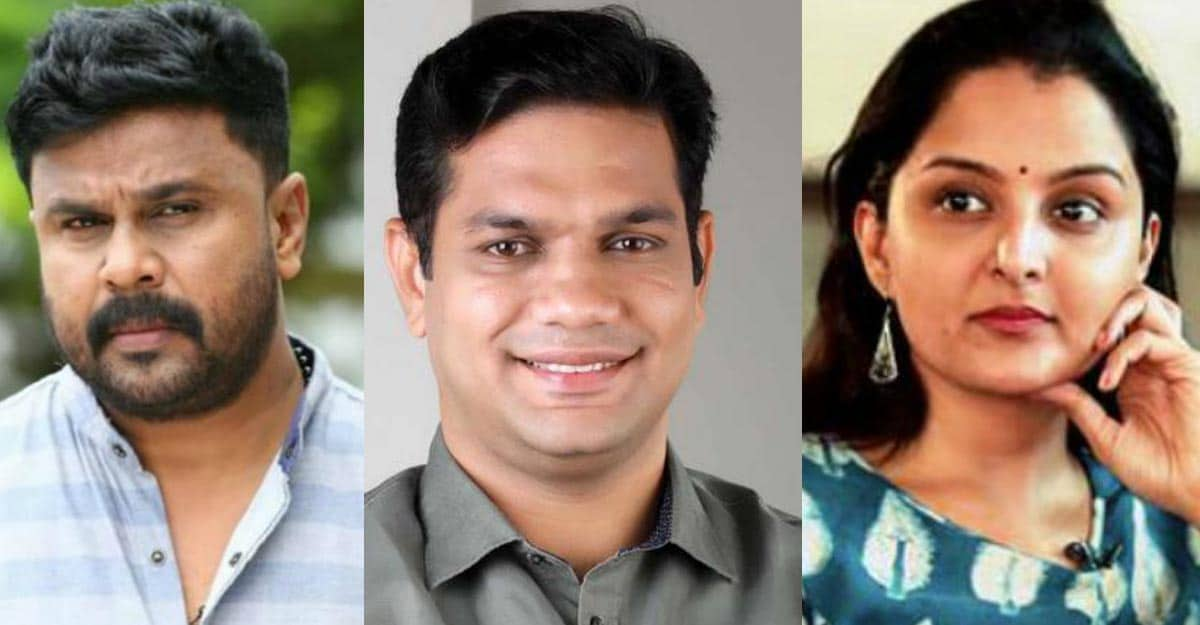 Amid reports that a Malayalam film crew comprising actress Manju Warrier and director Sanal Kumar Sasidharan are stranded in Himachal Pradesh due to floods there, Ernakulam MP Hibi Eden claimed that actor Dileep had sought for government intervention to rescue them.
Hibi Eden in his Facebook post revealed that Dileep, former husband of Manju, had called him and asked to help the crew. Eden had then approached Anurag Thakur, Union Minister and Lok Sabha MP from Hamirpur in Himachal Pradesh.
Eden then stated that Thakur assured him all help to deploy a rescue team immediately.
The film crew was at Chhatru, about 100 km away from Manali, for the shooting for Sanal Kumar's latest film.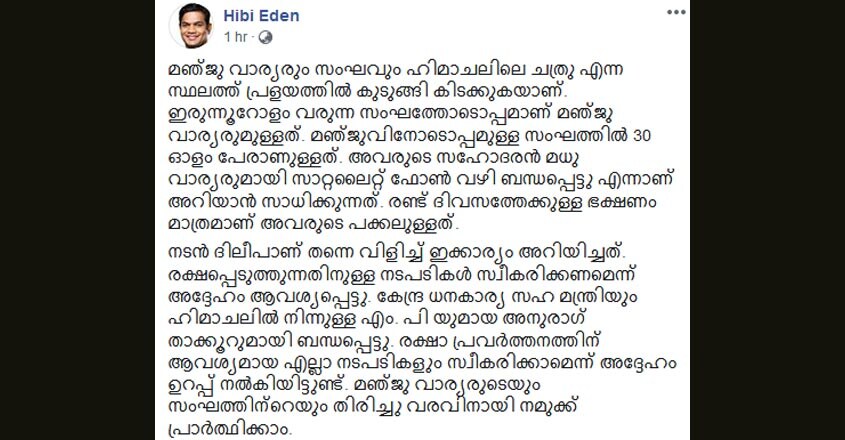 Actor Dileep was married to Manju Warrier and the couple has a daughter. They had filed for divorce in 2014 and it was granted in January 2015. Currently, Dileep is married to another actress Kavya Madhavan and they have a child.