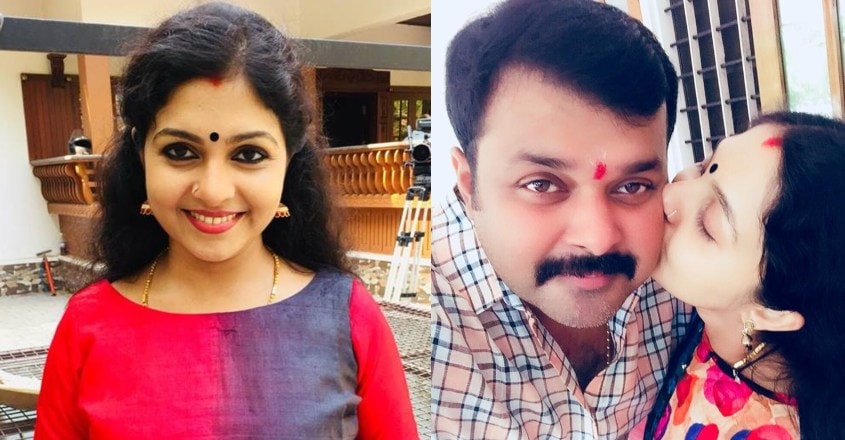 At a time when celebrities mostly flaunt expensive gifts and throw large parties for any celebration, actress Ambili Devi has chosen to take the simplest, yet, the sweetest route.
On her husband Adithyan's birthday, Ambili Devi took to Facebook sharing an adorable picture of her kissing him which she captioned 'I have nothing better than this to offer you'.
Fans of both Ambili and Aadithyan are delighted to see this and the picture has been well received by them.
This was Aadithyan's first birthday after marrying her in January this year.
Actors Ambili and Aadithyan were friends within the industry for many years. They were also working together in a television serial till Ambili took a career break.
Their surprise wedding announcement and photos and videos of the event on social media had garnered a mixed response from the audience then.
Ambili is now expecting her first child with Aadithyan.
Ambili also has a son from her previous marriage. He stays with the couple now.