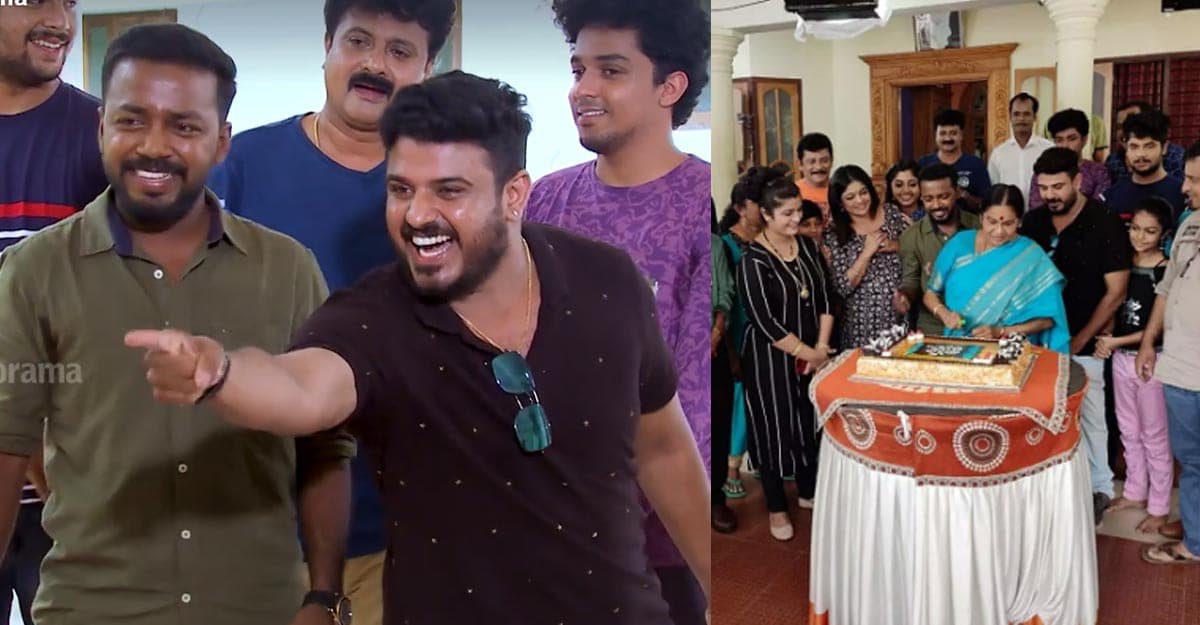 Mazhavil Manorama's all time favourite sitcom 'Thatteem Mutteem' has completed 500 episodes milestone. As part of the achivement, the sitcom had a special episode featuring actors Vishnu Unnikrishnan and Bibin George.
In the episode, the duo appeared in a guest role and looks like the movie stars have indeed amused television viewers with their hilarious and spotaneous comics. The episode is live on Mazhavil Manorama's official website and it seems that viewers are having a gala time watching the fun-filled moments.
Click here to watch the complete episode.
Earlier, the team also had a big celebration and the crew cut the cake along with Vishnu and Bibin. Actors KPAC Lalitha, Manju Pillai, Jayakumar Pillai were also seen at the occasion.
'Thatteem Mutteem' revolves around a typical Kerala family which has Mayavathi amma (KPAC Lalitha) & Mohanavalli (Manju Pillai) in a love-hate relationship. The on-screen chemistry of KPAC Lalitha and Manju Pillai is one of the major highlight of the popular comedy-drama.