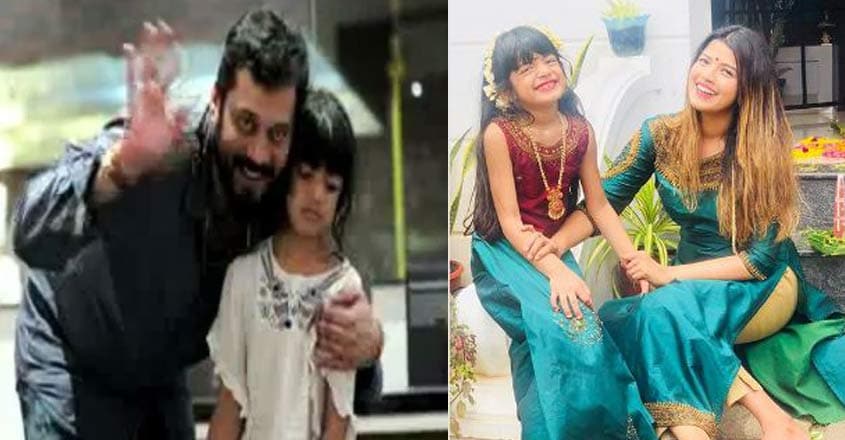 Just a couple of days after singer Amrutha Suresh wrote on her Instagram wall that she is going through the toughest phase of her life, her ex-husband and actor Bala has shared a video on Facebook, which shows his Onam celebration with their daughter Avanthika. 'With all my heart, the best Onam ever,' Bala wrote on Facebook.
Bala further said that money is a material thing. "Believe in almighty. Never give up on love. My daughter is the angel," he added.
At the same time, Amrutha Suresh also shared a jovial photograph with Avanthika, in which the mother and daughter are seen flaunting custom-designed 'Onakkodis.' "Onam is here! Our Onam is here!" - the caption reflected the young singer's excitement.
In her Instagram status update on September 10, Amrutha revealed that she was going through the toughest phase of her life. "I need your prayers, love and support to get through this. I will be back soon," she wrote.