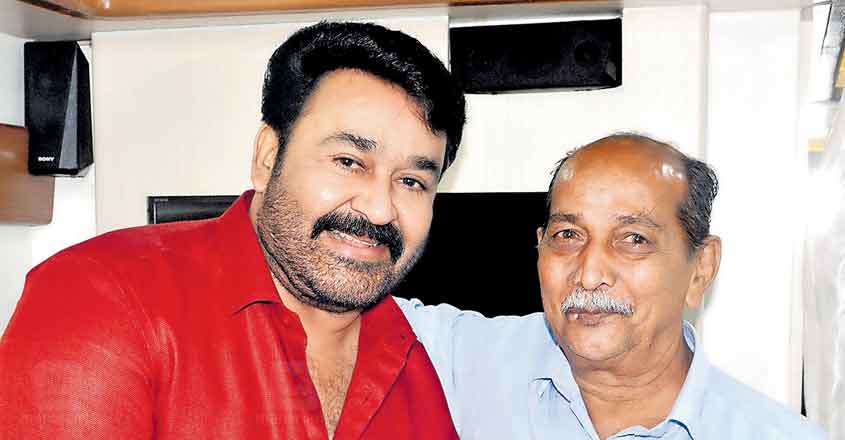 Kochi: E. Gopalakrishnan, a native of Kuthiathode in Cherthala, was overwhelmed with excitement when he finally saw Mohanlal, his favorite screen icon, in person.
Having been working as a film operator for the last 51 years, Gopalakrishnan has always nurtured a special liking for Mohanlal. Ace film maker B Unnikrishnan, who read about Gopakrishnan's story in the Metro Manorama invited the latter to a shooting location at Edappally to meet his favorite actor.
Gopalakrishnan, who works as a film operator at the Ernakulam Saritha Theater had told that Mohanlal was his favorite actor and that he wished to meet the screen idol in person.
Mohanlal too was thrilled to meet his loyal fan and asked about his family. Gopalakrishnan said that the actor enquired why he was working even at an old age. The duo spent about half an hour in each other's company and clicked pictures as well.
Gopalakrishnan had played Mohanlal's super hit film Chithram for more than a year at Ernakulam Shenoy's theater. For this veteran film operator, Chithram is definitely his favorite movie.