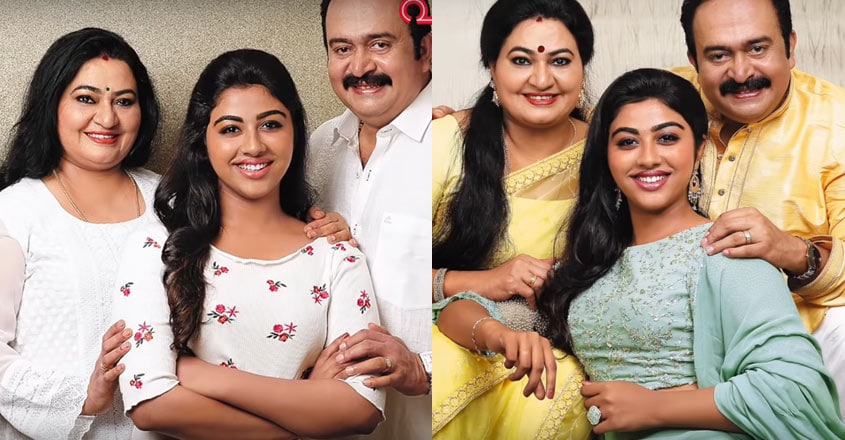 Mollywood actors Saikumar and Bindu Panicker got married two years ago. And for the first time, they posed for a photoshoot for popular Malayalam magazine Vanitha.
It is for the first time they gave an exclusive interview to a media along with their daughter Kalyani. In a behind the scene video released by Vanitha, Sai Kumar is seen talking about Bindu Panicker. "Bindu is my everything," said the actor. Talking about their daughter Kalyani, Saikumar said, "Dancing and singing are her area of interest. Also she enjoys doing TikTok on the dialogues from my and Bindu's movies."
He also mentioned that he shared a good bonding with actor Sukumaran and that was how he made it in his son Prithviraj's directorial debut too. He also shared happiness on 'Lucifer' turning out to be a huge success.
Saikumar had got divorce from his previous wife Prasanna Kumari. They put an end to their 20-year-long married life in 2008. Saikumar and Bindu Panicker has been together since quite sometime now.