The life stories of some of Indian cinema's early heroines are either fascinating or tragic. On one extreme, we have a woman who set the screen on fire with the first and longest kissing scene in Indian cinema and launched the Bollywood giants Raj Kapoor and Dilip Kumar as a producer. On the other, we have a woman who was forced to flee from her home and lead the rest of her life in exile for acting in a film.
Inspired by such stories, many biopics have been made in Bollywood and other languages. Last year, Mahanati (Nadigaiyar Thilagam in Tamil), the bilingual biopic of yesteryear star Savitri, became a blockbuster. Keerthi Suresh won the national award for her portrayal of Savitri in the film. The 2013 Malayalam film Celluloid explored the life and times of JC Daniel, the father of Malayalam cinema. The crucial part of that story which would have generated most audience interest was Malayalam cinema's first heroine PK Rosie's struggles. Rosie was forced to flee after the premiere of her film Vigathakumaran (1930) because a mob of upper caste men who were infuriated to know that the Nair girl's character in the film was played by a Dalit actress unleashed brutal violence on her family.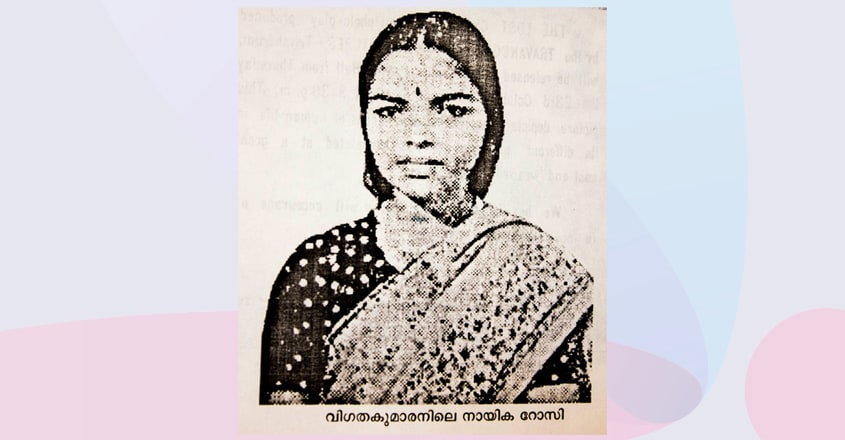 Following the release of Celluloid, several versions of Rosie's story appeared in the public domain, most of which were based on hearsay. Nobody, neither journalists nor members of film industry, ever traced or spoke with Rosie again after she was evicted from the Capitol theatre following the refusal of lawyer Mallur Govinda Pillai to inaugurate the premiere show of Vigathakumaran because of the presence of the film's low caste heroine. Kamal, the writer and director of the movie Celluloid, denied the audience an opportunity to delve deep into the life story of Rosie or to have a glimpse of what happened to her after she fled from Thiruvananthapuram that fateful night.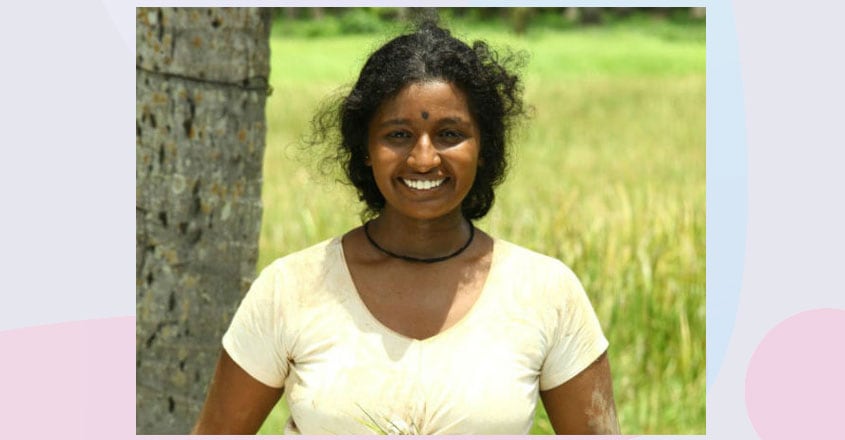 While Rosie who hails from the lowest strata of society played an upper caste girl in Vigathakumaran that in turn sealed her fate forever, another heroine from a privileged background announced her grand entry in Bollywood within the next three years. She was Devika Rani Chaudhuri, the great-grand-niece of the Nobel Laureate Rabindranath Tagore and the daughter of Col. M N Chaudhuri, the first Indian Surgeon-General. Devika Rani who started assisting Himanshu Rai of Bombay Talkies with sets and costumes became his trusted assistant in his silent movie A Throw of Dice (1929) in no time with her talents in diverse departments. She had formal education in arts from the Royal Academy of Dramatic Arts and the Royal Academy of Music. Together with drama, she had studied subjects like décor design, textile, and architecture. Rai and Devika travelled to Berlin together for the post-production work of the film where Devika enrolled in the UFA studio for a filmmaking course. She and Rai married upon their return to India and Rai persuaded her to start a career as an actor playing the lead with him in Karma (1933), a joint production among India, Germany and United Kingdom directed by J L Freer Hunt. The film got rave reviews in international press after its premiere in London, courtesy the long lip-lock scene, a first in Indian cinema. The film impressed the royal family of England, critics and many others alike, including the freedom fighter poet Sarojini Naidu who called her a "lovely and gifted little lady." However, when its Hindi version was released with the title Naagan Ki Raagini back home, it enraged the audience and became a box office disaster.
Though the first film of the elite heroine was about a princess who falls in love with the prince of a neighbouring province, she cemented her place in the industry with Achhut Kanya (untouchable maiden) opposite Ashok Kumar. Rai had convinced a reluctant Ashok Kumar, who was working as a lab assistant in the studio at that time by his real name Kumudlal Kunjilal Ganguly, to replace Najmal Hassan in Devika Rani's previous film Jeevan Naiya. Devika and Najmal Hassan had fallen in love during the filming of Jeevan Naiya on board a long-distance train and eloped mid-way through the shoot. Devika was persuaded to come back and finish the shoot after a mediator worked out a financial arrangement with her husband, but Najmal Hassan was sacked from the studio, which marked an end to his acting career forever. With her suave looks and anglicised upbringing, Devika was an improbable choice to play Achhut Kanya, the lower caste village girl. However, her pairing with Ashok Kumar turned out to be so popular that they did over ten successful films together.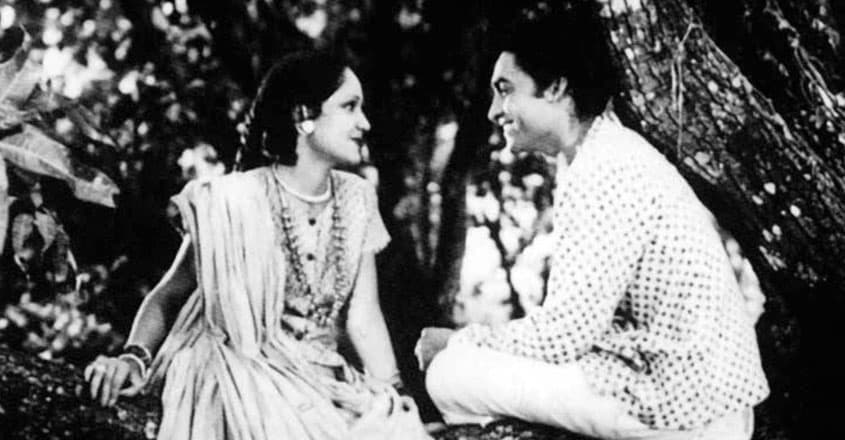 Achhut Kanya with its reformist storyline involving an intense love affair between a Brahmin youth and a Dalit girl turned out to be a landmark film in history. Jawaharlal Nehru who had attended its premiere at Bombay's Roxy theatre was mighty impressed by her performance. Written by Niranjan Pal and produced by The Bombay Talkies, Achhut Kanya was one of the first films to boldly deal with the issue of caste on Indian screen. Devika Rani starred in a number of woman-centric films of Bombay Talkies in the next decade and was considered as a super star of sorts. As a producer for Bombay Talkies after her husband's death, Devika Rani had introduced Dilip Kumar in Jwar Bhata (1944) and cast Raj Kapoor in her last film as an actress, Hamari Baat (1943). Raj Kapoor rose to stardom much later in 1947 with Neel Kamal opposite Madhubala.
In 1945, Devika Rani made a dramatic departure after putting in a valiant effort to keep the studio afloat in the middle of differences of opinion with her partners. She sold her part of the shares in the Bombay Stock Exchange listed company to the fellow investors and sent a letter to the crew that was waiting for their producer and actor on the sets at Bombay Talkies that read: "From today onwards, I have nothing to do with the company. Take your own decisions …it is my au revoir to the company," thereby marking an end to her film career of 15 movies in 10 years and heading the company for five years.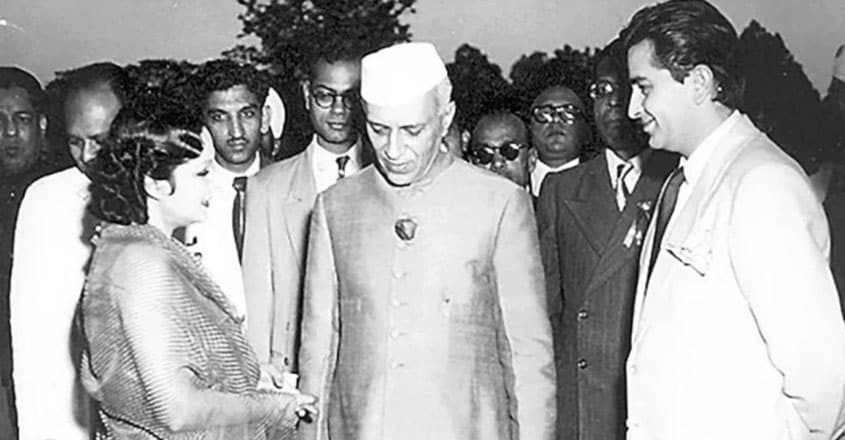 Devika Rani came to Cinema at a time when the film industry depended on women from the red streets of Bombay to enact female characters because the popular perception of acting in films was akin to prostitution. The situation was not too different down south when the grass cutter and folk artist PK Rosie was roped in to act in Vigathakumaran. JC Daniel zeroed in on Rosie after unsuccessfully casting an actor from Bombay. Devika Rani's elite upbringing, education and training with the best in class filmmakers abroad helped her bring progressive outlook to Indian cinema in its early years, which the industry could not sustain since.
"Isne apni jaan di, dusro ke jaane bachaane keliye" (she gave up her life, to save the lives of others) was the line that the German director Franz Osten used for the introducing the protagonist Kasturi in Achhut Kanya. The line resonates well when you revisit the story of PK Rosie who had to sacrifice her career and life for her love of art. Her disappearance had saved many lives and a lot of trouble for others, including JC Daniel. Though Vigathakumaran is a lost film—the film's print does not exist anymore—we can confidently assume from the available accounts that Rosie would have been Devika Rani's matching contemporary actor down south if the society had allowed her to pursue her passion. Devika Rani had once said in an interview, "One day, I will disappear. Nobody will know where I am."
From Sanju to Prime Minister Narendra Modi, hagiographies and half-baked life stories are being churned out every other week. Even when the country celebrated hundred years of Indian cinema with much fanfare, there was no talk of bringing the life stories of these two icons of sorts on screen. Devika was honoured with Padmashri in 1958 and Dadasaheb Phalke Award in 1970. Devika Rani and Rosie represent the two extremes of the power structure and the caste system that always existed in Indian cinema. For daring to break the glass ceiling at a dark period, they deserve better tributes on celluloid.
(The author is a communication professional and a film enthusiast. Views expressed are personal)