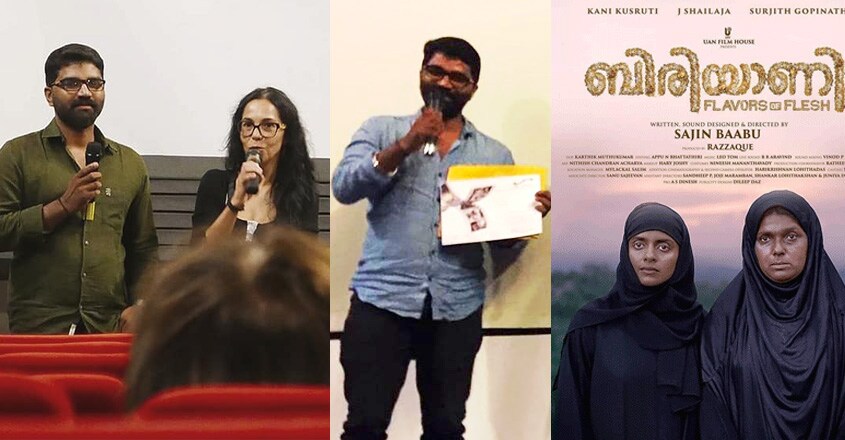 Sajin Babu-directed Biriyaani has won the best film NETPAC award at the 20th Asiatica Film Festival held in Rome recently.
The film received accolades for its 'ambitious handling of social, religious and political issues through the heart and eyes of a woman navigating her journey from misery to personal enlightenment.'
The award was decided by a jury comprising of NETPAC Joint President Philip Cheah (Jury Chairman), famous Sri Lankan Filmmaker Asoka Handagama and Film Critic Mara Martta. This is the first award for Biriyaani which had it's world premier at the festival. Biriyaani was one of the two films from India to be screened at the film festival.
Biriyaani is Sajin's third movie after Asthamayam Vare and Ayal Sasi. The movie starring Kani Kusurthi, Shailaja, Gopinath Surjith and Shyam Reji is expected to hit theaters by next month.
The film was produced under the banner of the UAN Film House.