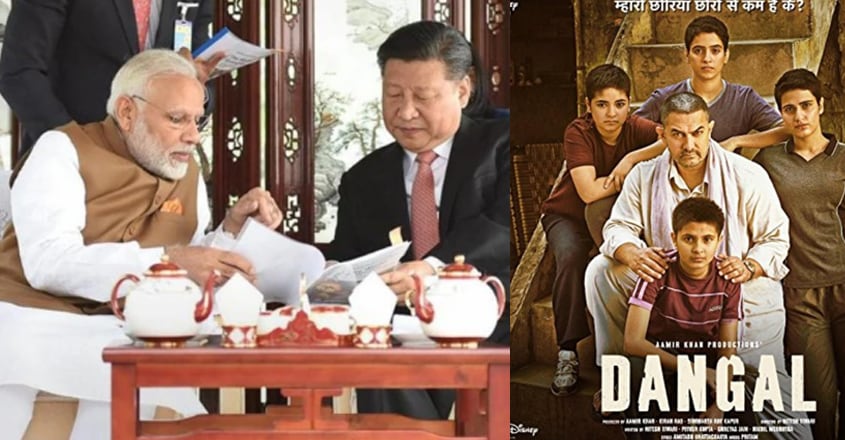 Prime Minister Narendra Modi revealed that Chinese President Xi Jinping had told him that he had watched and enjoyed the Aamir Khan-starrer Dangal.
Modi said that he got to know about this during Xi Jinping's recent visit to Mamallapuram, Tamil Nadu. "During an informal meeting, Chinese President Xi Jinping told me he has seen the Dangal movie and it made me proud," he said.
Dangal is based on the life of wrestlers Geeta and Babita Phogat, and their father Mahavir Singh Phogat, who trained them in wrestling. The two sisters went on to win several medals for India at the international level.
Dangal received a lot of love from the audiences in China when it released there in 2017. It went on to became the highest grossing non-English foreign film in China, earning around $216.2 million.