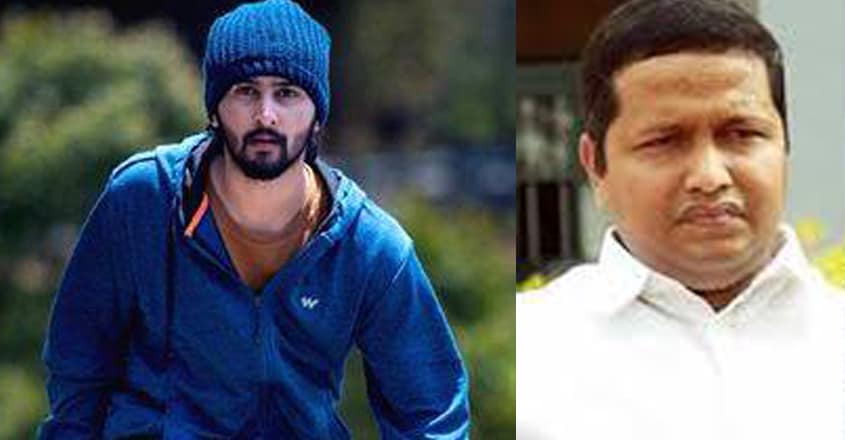 Malayalam actor Shane Nigam has allegedly received threats from his producer Joby George, who is bankrolling Shane's film Veyil. Shane told Onmanorama that the reason for the threat was because he cut his hair.
Shane explained that he had finished a 16-days shoot schedule of the movie Veyil and in the meantime joined the shoot of another movie Qurbaani. For the latter movie, he was asked to get a hair cut as it needed different looks. For Veyil he was supposed to have long hair but when he trimmed, things did not go well with Veyil's producer Joby George and he finally sent him threatening messages.
Onmanorama caught hold of a few audio clips from Shane in which Joby George was heard saying, "I won't let you sleep peacefully. I will make sure that you suffer because of this and you will not defraud me and live in your home. This is the question of my money and my credibility."
Meanwhile, Shane also explained that the director of Veyil has no qualms about him in this regard. Moreover, Shane stated that he had promised to be back for the next schedule and had assured all help. "This is deeply disturbing. I am actor Abhi's son and if I am going through such situations I can't imagine about others. This is just a step to defame me. I am tired of this," he said. He further added, "Will such things happen to stars like Dulquer Salmaan, especially he being the son of Mammootty. This is happening to me just because I am the son of Abhi." 
Shane has also submitted a complaint to AMMA, Association of Malayalam Movie Artiste against Jony George.
Joby George could not be contacted when Onmanorama tried to get the version of the producer. But later, he took to Facebook and shared his thought saying, "I was suffering from fever for the last one week. All I can say in this matter now is that there is no truth. The association that I am part of will make a final call and I will reveal things only after that. The truth is with me."
Reportedly, Joby will have a meeting with AMMA on Thursday noon.
Having made his debut with 'Kismath', Shane was much noted for his realistic performances. He was seen in big time hits like 'Parava' and 'Kumabalangi Nights'. With back-to-back hits, Shane has been on a roll with quite a few offers in his kitty. Currently, he is awaiting the release of 'Valiyaperunal' which also has stars including Joju George and Soubin Shahir. Shane is also set to make his Tamil debut with Seenu Ramaswamy's 'Spa'. He had also signed up Khalid Rahman's next film after 'Unda'.
Joby George owns the production house Goodwill Entertainments which has produced Malayalam movies like 'Ann Mariya Kalipilanu', 'Kasaba', 'Jo and the Boy', 'Captain', 'Abrahaminte Santhathikal'.