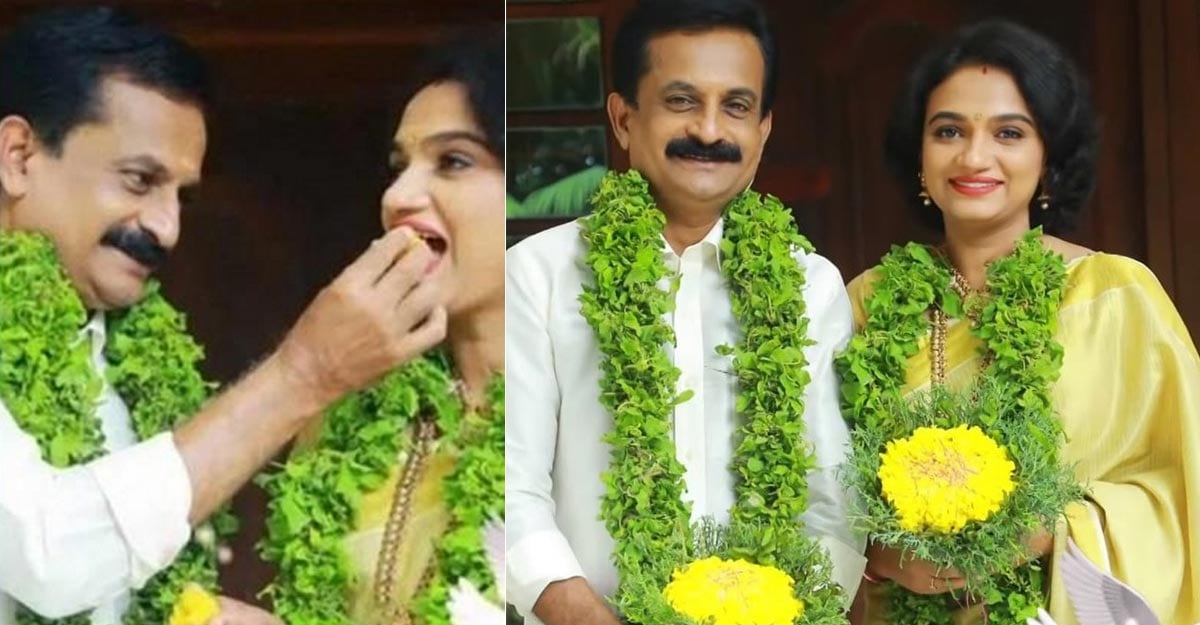 Of late, social media has been abuzz with reports of Rajith Kumar getting married to actress Krishna Prabha. A few pics are doing rounds on social media.
Both Rajith Kumar and Krishna Prabha were seen in traditional attires. However, it has turned out to be fake news. Krishna Prabha has herself clarified on her social media page in a video claiming that she is not married and she would not tie the knot in such a way.
"My phone is ringing non-stop since morning. These stills are from the comedy series 'Life is beautiful'. The pictures of Ranjith sir are from it. Fans need not to worry... I wouldn't marry like this," she was heard saying.
Ranjith Kumar, who had sought a divorce from his first wife following two miscarriages, had confessed, in an interview a few months ago that he was not against the wedding.
This only made people believe the Bigg Boss Malayalam might have married the actress.