Probably, Anija Jalan could be the only female presence among still photographers in Malayalam movie industry.
Growing up watching her father's tinkering with camera and his unique collection of photos that had the backdrop playing a prominent role than the subject, it was only natural for Anija to develop a taste for frames.
After doing a course in visual communication Anija pursued journalism and worked in some reputed media houses in Kerala.
She then moved to wedding photography, which is close to her heart as nothing else allowed her to capture the "most beautiful, cheerful and poignant moments in people's lives."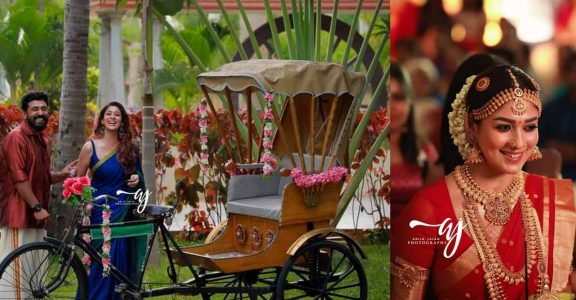 This experience enabled her to spot and freeze the natural and spontaneous moments, a skill so vital in still photography.
"In movies what I do is click on even after the director says cut and I find those are the moments when the artists come out of their fixation and get into their relaxed and naturally cheerful mood. The camera captures their more vibrant selves in those moments." she says.
'Love Action Drama' directed by Dhyan Sreenivasan and starring Nivin Pauly and Nayanthara in the lead marked Anija's entry as an assistant still photographer. She was also a part of the movie, 'Djibouti'. The movie '9 mm' starring Manju Warrier is the upcoming flick, which will have Anija as the main still photographer.
Her stint in the profession is a tale of perseverance and unflinching pursuit of passion, and Kochi-based have no qualms to say male chauvinism is the biggest challenge she faced.
During wedding photoshoots, she had to encounter a dominating attitude of male counterparts blocking her chances to carry out her job.
'There are times when I felt sad for the competing mindset and bullish nature of fellow cameramen at wedding photoshoots," says Anija.
But there are advantages too isn't it?
"I have acquired an identity for venturing into a field which is not an usual choice of women.
"I have achieved it only because I am a woman, right? That's why I love being a woman." she says.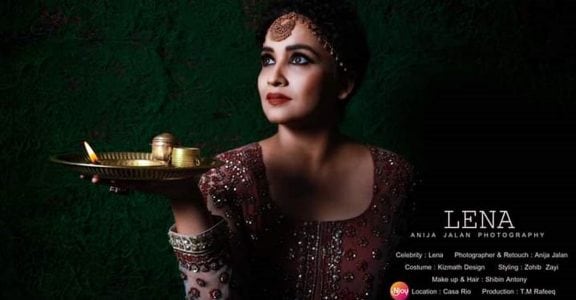 So how did she gain the confidence to tread a lone path in a male-dominated profession?
The answer is also a movie: 'How Old Are You'.
"The movie gave me immense energy and I started believing in myself and my abilities after watching it."
Anija's role model is her mother, who, she says, has witnessed all sorts of miseries and turmoil in life especially after Anija lost her father when she was in Class 9.
"I know the pain and struggle she had to endure to bring up my brother and me," she says.
She counts Manju warrier, Nayanthara and Mallika Sukumaran as the other most influential persons in her life.
Anija is interested in film direction as well and has already made her moves by meeting producers and actors.
It could be a precursor to that, she conceptualised an all-woman video album, which was released on the eve of Women's Day.
Titled 'Yosha', the musical documentary features women who have proven their mettle in their respective fields.
Yosha is a synonym for a woman in Malayalam.
With an enchanting song in the backdrop the video is pitched as a journey of a multi-talented girl with a hearing disability, who comes across many women in real-life scenarios.
"But no matter, what career I would stick to later on, I will never give up wedding photography," says Anija.