Actor Innocent, who breathed life into many memorable characters that left Malayalis across the world in splits, is no more. Now he will live through the innumerable roles he played for over 600 films in a career spanning over 40 years.
His unique body language and the inimitable Irinjalakuda dialect made him stand apart. His characters in the films directed by Sathyan Anthikadu, Fazil, Priyadashan and Siddique-Lal still are very popular.
Here we list the Top 10 roles that defined Innocent the actor and comedian.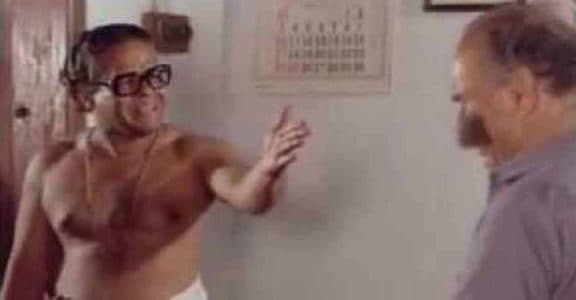 1. Shankarankutty Menon: In the 1989 movie 'Mazhavilkavadi', Innocent played an unusual negative role as Kalarickel Kizhakamthudiyil Shankarankutty Menon, a father who opposes his daughter's (Sithara) romantic relationship with Jayaram's character. For his exceptional performance, Innocent won the Kerala State Film Award for Best Supporting Actor that year. Notably, Menon's character also suffers from a compulsive obsession to assault those who disobey him. This movie stands out as one of the few in Innocent's career where he portrayed a negative role.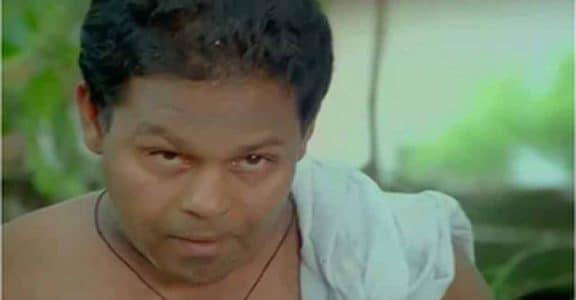 2. Mannar Mathai: Innocent's performance as Mannar Mathai in the comedy movie 'Ramji Rao Speaking' was one of his most highly praised performances. His portrayal of Mannar Mathai was one of the highlights of the movie. Mannar Mathai runs a struggling theatre troupe and is often forgetful, but he is portrayed as someone who is very passionate about theatre and takes great pride in running his troupe. Innocent's unique mannerisms and his ability to bring out the emotional nuances of the character won him accolades from the audience.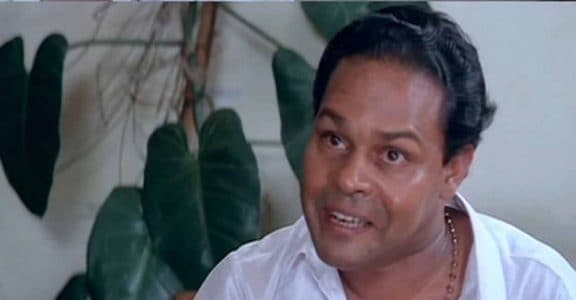 3. Lazar Muthalali: Innocent was highly appreciated for his role as 'Lazar Muthalali' in the 1991 movie 'Keli', directed by Bharathan. Lazar is a corrupt businessman and politician who uses his influence and wealth to get what he wants. Despite being predominantly known as a comedian, Innocent managed to skillfully bring out the essence of the character. His portrayal of Lazar Muthalali stood out for its realism and depth, capturing the complex nature of the character.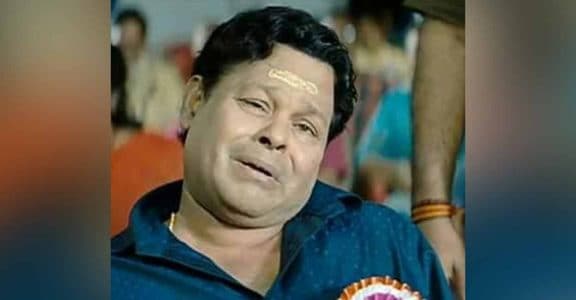 4. Vasu Menon: In Ranjith's 'Pranchiettan and the Saint', Innocent's Vasu Menon is someone who often gets Pranchiettan, played by Mammootty, into trouble by making false promises. Vasu Menon is depicted as a person who wants to impress others by making grandiose claims. He promises a Padma award to Pranchi, and makes the local businessman stand in an election to the trade body. But just s his tall claims he fails miserably. Innocent is in his elements as Vasu Menon, his Thrissur accent and effortless comedic timing breathe life into a character, and made it more relatable. Despite the negative impact of his actions on Pranchiettan, Vasu Menon remains a well-loved character in the movie.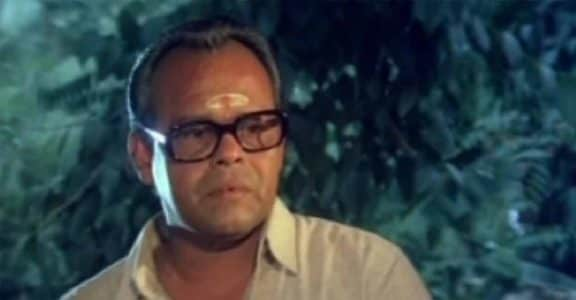 5. Warrier: Though 'Devasuram', directed by the late I V Sasi, depicted the alpha male clash between two feudal families, Innocent's 'Warrier' stood out as the perfect foil to Mohanlal's spoiled heir. His character is remembered for his light-hearted demeanour, which is a total contrast to the more serious themes of the movie. Warrier plays a pivotal role in the development of Neelakandan's character.
6. Kittunni: In the 1991 iconic movie 'Kilukkam', by Priyadarshan, Innocent's character Kittunni works as a long-suffering butler. Kittunni works for the retired judge played by Thilakan. Kittunni is trustworthy, innocent, and gullible. The scene where he is tricked into believing that he has won a bumper lottery is evergreen. Malayalis still repeat his dialogues in the film. Kittunni continues to be a beloved character among fans of Innocent's work.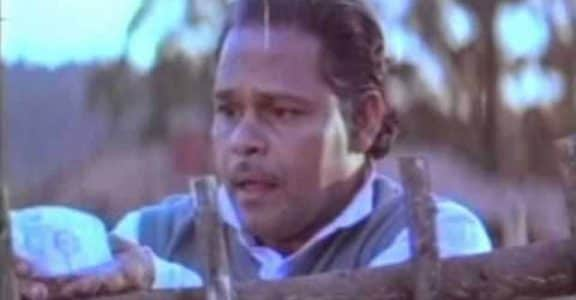 7. Unnithan: Innocent's portrayal of Unnithan in 'Manichitrathazhu' is an example of his perfect comedic timing and natural acting skills. Unnithan and his wife Bhasura are a funny and entertaining couple who add a touch of lightness to the movie's suspenseful plot. Innocent's chemistry with K P A C Lalitha is particularly noteworthy, and their scenes together are some of the most memorable instants in the movie.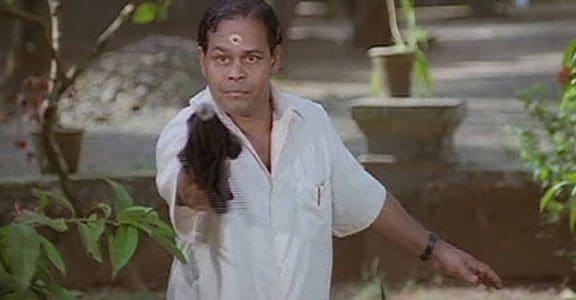 8. Ponjikkara Keshavan: Ponjikkara Keshavan in 'Kalyanaraman' is considered one of Innocent's best performances in Malayalam cinema. Keshavan is an eccentric character who is known for his quirky behaviour and out-of-context one-liners. Innocent's portrayal of Ponjikkara and his antics are some of the movie's main highlights.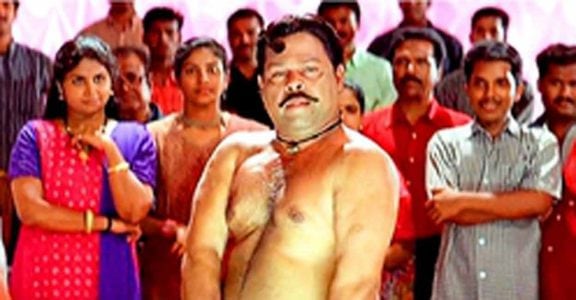 9. Swaminathan: Innocent's Swaminathan in 'Godfather' was a testament to his versatility as an actor. He managed to find the right balance between comedy and drama, and his portrayal of the character added an important layer to the movie's plot. His performance was well-received by the audiences, and it helped to establish him as one of the most talented actors in Malayalam cinema. He managed to bring out the emotional depth of the character, particularly in the combination scenes with K P A C Lalitha.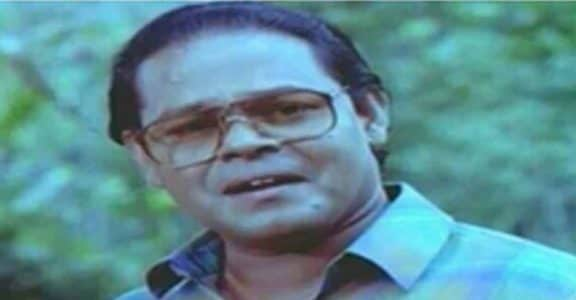 10. Chacko Mappila: In 'Manasinakkare', directed by Sathyan Anthikad, Innocent portrays an alcohol
addict, but loving father Chacko Mappila. His drinking habit is a source of tension between him and his son, played by Jayaram, who tries to persuade him to kick the bottle. Chacko, on the other hand, believes that he can handle his drinks. The movie uses his drinking as a plot point to explore the complex relationship between father and son and the importance of family in times of crisis.