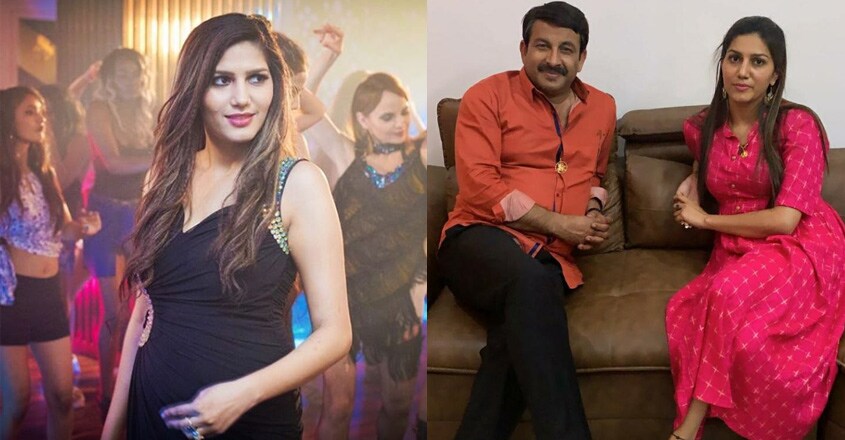 Last week Congress leader Raj Babbar tweeted a picture showing two ladies - Priyanka Gandhi and Sapna Choudhary - while welcoming the latter to the 'Congress family'.
A day later, Sapna met the press and clarified about her photo with Priyanka Gandhi as an old photo taken long back. "If old interviews can be dug up, old photographs can also resurface," she said.
Now, on Monday morning, 28-year-old Sapna is in the news again. This time she is linked with the BJP. A picture of her posing with Manoj Tiwari, actor and BJP's Delhi unit president, has surfaced on internet and reports are rife that she has joined BJP as Lok Sabha election has been announced.
Before she holds another press conference regarding the latest pic doing rounds, let's take a look at Sapna's fame and stint with movie industry.
Sapna came to limelight first after a video of hers dancing at a local stage programme went viral. It went on to become one of the most popular YouTube videos of the time and she was noticed for her grooving in front of a largely male audience.
Hailing from Haryana, she was just 18 when her father passed away and domestic responsibility fell on her. It was her mother who introduced her to Haryanvi dance form 'Khodiya' which she later performed on many stage shows.
It was in 2015 that she danced to the song 'Solid Body Re' for Mor Music Company and it paved her entry to mainstream media. Although many questioned her for her cultural integrity, nothing deterred her from yet another performance. She performed '36 Jaat Ragini', referring to the 36 castes that constitute Haryanvi society. But soon, a complaint was filed against her for hurting caste sentiments.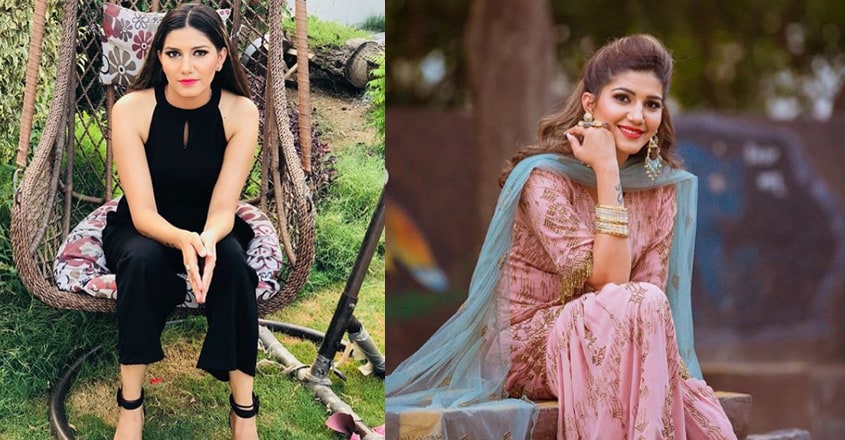 She was trolled and abused to such an extent that she even attempted suicide for the hate comments she received. But she came back in 2016 releasing yet another video with the song 'Teri Aankhya Ka Yo Kaajal'.
With this, she shot to more fame and was roped in as a participant in the popular reality television show Bigg Boss in 2017.
After the show, she was applauded for her open mindset and genuine attitude. In 2018, while Priya Prakash Varrier topped the list of most googled celebrities in India, Sapna was at the 3rd spot in the list. Reportedly, she also has a few movies in her kitty which she hasn't officially announced.
Being in the glitz and glam world, the actor-singer-dancer is trending on social media now for her likely political affinities.
While reports were rife about her joining Congress, BJP MLA Surendra Singh compared her to UPA chairperson Sonia Gandhi by saying both belong to the same profession. "Rahul Gandhi must follow the footsteps of his father by accepting Sapna Chaudhary.
Rahul's mother was also in the same profession in Italy and his father made her his own. He should also take the family tradition forward and make Sapna his own," said Singh.
Well, with the latest buzz regarding her joining BJP, we wonder what would Surendra Singh have to say now!