Actor-director Johny Antony's life is like an interesting movie that runs in packed cinema halls. After completing his education, Johny worked as a conductor in a private bus before moving to Chennai in order to chase his dream of making it big in the movies. He had assisted around ten leading directors of Malayalam cinema. As an independent director Johny delivered the blockbuster comedy CID Moosa. Now, Johny shines on screen playing some endearing characters in super hit movies. In a special chat with Manorama Online, Johny Antony speaks about his career and also about his future projects.
Amazing childhood
"I was born in an ordinary household. My father was 52 years old when he had me. Meanwhile, my mother was 41. I have two elder sisters and two elder brothers too. I grew up as their beloved little brother, enjoying everyone's love and attention. Even though they are all married and settled, they still love me more than their own kids. My father was a soldier. He used to tell us lots of stories from his time as a soldier in the army. Those were really good times. I still remember some of his jokes and my mother's witty counters for it. It was really nice," recalls Johny.
The actor says that he and his friends used to play cards in their orchard when he was just 15 years old. He became a master in cards soon and began earning money too. At that young age, Johny's friends were mostly old people. "Old people have more life experience than we do. The jokes that they say are really funny. When I consider life in general, there have been lighter moments more than the somber ones that upset us. Jokes have to be shared with everyone. There is no point in making others sad by sharing our woes," says Johny.
Johny noticed that people laughed whenever he spoke at family events or functions. He enjoys joking around and having fun with his relatives during family gatherings. Seeing this, his wife would say, "Wherever you go, you gather people around you with your jokes." Johny says that an actor should have interesting life experience and good observational skills to shine in the profession.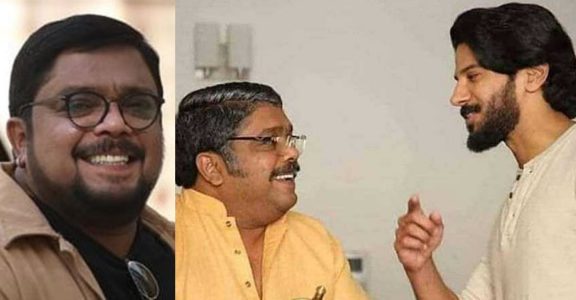 Real actor
When he was an assistant director Johny had showed his face in some minor roles in movies like Udayapuram Sulthan and Ee Parakkum Thalika when the junior artists failed to show up. It was in Shikari Shambu that he made his debut as an actor, essaying a significant role. Nishad Koya who had written the movie Thoppil Joppan that was directed by Johny, had penned Shikari Shambu too. "Nishad had seen me act out scenes on the sets of Thoppil Joppan. When he was writing Shikari Shambu, Nishad called me and asked me to do the role of a priest who comes in just two or three scenes. In my childhood, I too had wished to become a priest. My maternal uncle was a priest. I did that movie thinking that I couldn't become a priest in real life; at least I could act as one in the film. Everyone liked that role. So, they extended my role from just two scenes to a throughout one," smiles Johny.
The humorous one!
One day, Johny received a call from director Ranjith. The veteran director told that he was planning a movie in London and asked Johny whether he was interested to join the cast. After filming the opening scene, Ranjith was impressed by Johny's humorous personality. "In an interview, after the movie's release, Ranjith made an observation that I was the biggest discovery of that film. That statement brought a huge responsibility on me. Even though the movie didn't gross huge box office collections, most people from the industry had watched it as Ranjith and Mohanlal had collaborated," notes the actor. Later, Johny went on to act in Joseph, Grandfather with Jayaram in the lead role and Thattinpurathu Achuthan directed by Lal Jose. It was at the sets of Thattipurathu Achuthan that Anoop Sathyan had told him about Varane Avashyamundu. Initially, Anoop had another actor in mind to play the role of the doctor. But, he changed his mind after seeing Johny's amazing performance on the sets. "I was really happy when Anoop offered me the role as I really like actor Suresh Gopi. My character too got noticed," Johny says.
Busy actor
Varane Avashaymundu became a break in Johny's acting career and lots of offers began coming his way. He did Upacharapoorvam Gunda Jayan directed by Arun Vaiga while he was acting in Varane Avashyamundu. Meanwhile, Johny also played a good role in Sabash Chandra Bose in which Vishnu Unnikrishnan essays the lead role. The movie directed by VC Abhilash was shot before the Covid-19 outbreak. Thirumali, Hridayam, Azhagan, Sathyam Mathrame Bodhipikavu and Member Ramesh 9 am Ward are some of the movies that awaits theatrical release. Johny is grateful that he has been able to play unique and interesting roles. In Azhagan, he has moved away from his usual humorous roles and has essayed a serious character. Meanwhile, in Thirumali, his character is humorous, but a bit rough too. Johny thinks it a blessing to be part of successful movies, even if he is in just a single scene.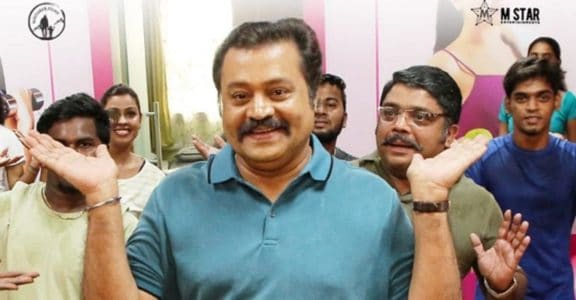 The hometown
"People in my hometown are peculiar. They wouldn't allow a person to grow too much; neither would they discourage them severely. I think that is a genuine attitude. I believe that I could become a director and an actor only because I was born at that place. I gathered enough life experience form there. It was a person called Joe Kuttan who brought me into cinema. He passed away two years ago. He died after seeing me as a director and an actor too. After watching Varane Avashyamundu and Drama, he told me that I was doing great. He knew well how I was struggling as a director," says Johny.
Super dad
Johny had watched Varane Avashaymundu in theater with his kids. He says his children were really happy seeing the audience laugh whenever Johny came on screen or said a funny dialogue. Johny admits he feels proud that his wife is super supportive and knows how to live comfortably in all situations. The actor says, with happiness, that she didn't marry him thinking that he would one day become a celebrity or earn lots of money.
CID Moosa
Johny confesses that he was in an uncertain situation when he decided to direct CID Moosa. "After the movie had a scene order, Dileep had narrated the story to Rafi and Lal Jose too. Both of them asked me how I had the courage to choose such a subject for my first movie. I told them that I would never become an independent director if I showed cowardice or quit at that point. I had nothing to lose. I did that movie with an experience of having worked with Thaha in Ee Parakkum Thalika and with Shashi in Kunjikoonan. It think even nature respected my hard work and the stress that I had gone through until then. Everything fell into place and the movie became a big hit," Johny notes.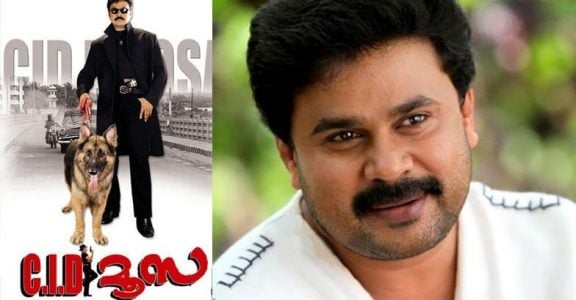 With Mammootty
Thuruppu Gulan was the first movie that Johny did with screen icon Mammootty. The duo then collaborated in blockbuster movies like Pattanathil Bhootham, Thappana and Thoppil Joppan. "Mammookka had given me dates after completing Thoppil Joppan. However, a suitable subject didn't come up. The fact that Mammookka has given me dates is the factor that inspires me to direct another movie with him in the lead. In my movies, I like to show him as lovable character who doesn't hesitate to raise his hands wherever it is necessary. I wish to begin the filming of our next movie when both of us have free dates. The scripting of that movie is progressing," reveals Johny.
Emotional scene
One day director Khalid Rahman called him and told about a character in a movie that he was making for OTT. It was the role of a helpless father who cannot say anything to his son in law who bothers his daughter. Johny says it was a unique character that hides lots of emotions inside him. "I know a lot of parents like him. Besides, I too have two daughters. All these came to mind when I essayed that role. It was a short film by FEFKA that led the makers to me," says Johny.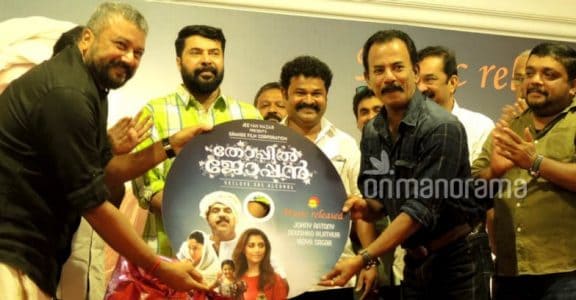 In the FEFKA short film titled Superman Sadanandan directed by Kumar Neelakandan, Johny plays the role of an uncle who misses his niece's wedding owing to the pandemic situation. In the movie, there is an emotional scene in which he sadly says that the wedding should take place even if he is not there. Johny assumes that Khalid Rahman might have offered him the role in Love after watching this scene. "Noufal, the director of Oru Yamandan Premakatha had called me after watching Love. He told me that he had planned a humorous character for me in his next film. But, he decided to give me a serious character as he was impressed by my performance in Love. I have acted as a girl's father in his new movie. I consider it a blessing that I began my acting career doing humorous roles. Now, the audience feels it when I do emotional scenes too," says the actor.
Indrans
Johny and actor Indrans knew each other since the former was an assistant director and latter a costumer in the movies. "Indrans was a super star in comedy in the mid 1990s. It was difficult even to get his dates then. At that time, I had worked with him in some movies. Later, he won the state award for best actor in Aalorukkam. He acted in Home when he had earned a name as an amazing actor. Both of us had come into the movies as technicians. We both share a brotherly love since that time. Indran's humility is his greatest quality. One can only love him," smiles Johny.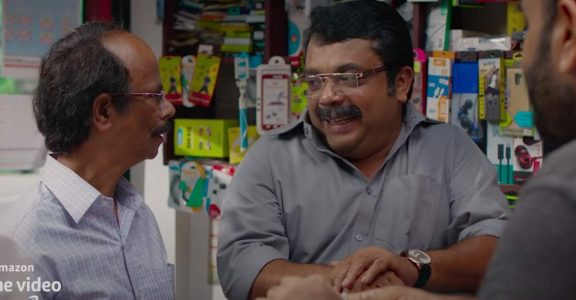 Cinema is happiness
Johny admits that he hasn't made too much money despite working in the movies for so many years. "Most producers would be financially struggling by the end of the filming. Some people might pay you and some others won't. It is a little difficult for me to tell others that I wasn't paid. People would naturally think that my movies are doing well and why I hadn't got any money. I am not saying that they have not paid me deliberately. If we are honest, we will definitely earn from another project, if not from this one. Besides, it was not a time when success would transform into monetary benefits," notes Johny.
"Not the remuneration, but we must think only about success. CID Moosa is the most telecast Malayalam movie in the television channels. The satellite rights of that film were sold for Rs 25 lakh. Had it been released now, the movie would at least fetched Rs 10 crore. Besides, there would be revenue from OTT too. The market is growing. But, the movie has to be good too. Cinema would definitely go through a revolutionary change when the theaters finally reopen after the pandemic situation. I wish that everything gets better and the theaters reopen soon," Johny Antony signs off.