Raj Bal is easily one of the most sought after Dubai-based corporate lawyers in Mollywood. The Kannur native is on a signing spree with some of the top directors in Malayalam. His role as the ruthless Vice Chancellor Pavan Shetty in the superhit movie 'Jana Gana Mana' starring Prithviraj and Suraj Venjaramoodu has brought him the recognition he deserves. Speaking to Onmanorama, the actor, who was last seen in 'Kaduva' says he has always wanted to be part of films, but waited for the right time to take the plunge.
How did films happen amid your busy schedule as a corporate lawyer?
I have always wanted to be part of films as a teenager. I would run around participating in mono-act and drama. Though I loved acting, I decided to pursue films only after getting a steady job. I graduated in law and then soon joined a law firm in Dubai so that I could get married to the love of my life. I have been practising corporate law since 1996. Then one day, in 2016, my friend introduced me to the makers of 'King Liar' (Siddique-Lal) who were looking for a person with a 'corporate look' for their film. I had a combination scene with Dileep in the movie.
Was 'King Liar' the break you had been waiting for?
Yes and No. My role was small yet noticeable. My dormant dreams to work in films took wings then. I started participating in several auditions. Most of them were held online, but I had to fly down to Kochi several times too. However, I feel lucky because it was not difficult for me to find opportunities. Probably, if I tried my luck in films in the 1990s, I think it would have been much difficult for me to get the roles I am getting now.
In such a short span of time, you have worked with some of the biggest names in Mollywood?
Yes, apart from Mollywood, I would also audition for ads in Bollywood. That gave me my big break. I was lucky to have done ads with Mollywood giants like Mohanlal and Bollywood stars like Hrithik Roshan and Anil Kapoor. Even for films, I did not hesitate to audition for major production houses. I worked with Nivin Pauly in the movie 'Mikhael' and Fahadh Faasil in 'Take Off' among others.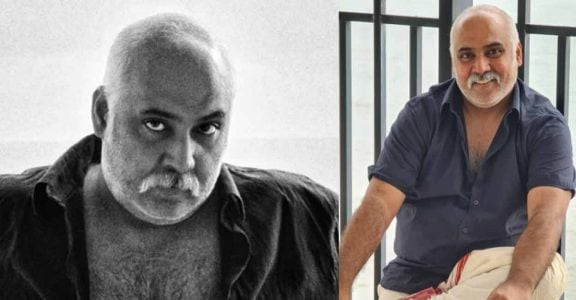 Could you speak a little more about your association with actors in Bollywood?
My first film in Bollywood was the Anil Kapoor, Salman Khan-starrer 'Race 3'. I was part of the opening scene in the film. Since then, there was no looking back. I have a good role in Shahid Kapoor's upcoming film 'Bloody Daddy' directed by Ali Abbas Zafar. The film has a lot of action.
You have a diverse profile despite having only six years of experience in films?
Over the years, I have been able to do a lot of diverse roles. I believe my distinct look worked a lot in my favour. I played a forensic officer, a priest, a police officer, a henchman, a corporate and immigration officer, etc. People say I fit into roles easily because of my look and that makes me happy. Also, after my role in 'Malik', I am receiving a lot of offers for doing intense roles. Many filmmakers have told me that I can perform very well with my eyes.
How are things post 'Jana Gana Mana'?
I have been associated with Dijo who directed 'Jana Gana Mana' ever since working in a Kairali TMT ad together. I play Pavan Shetty, a university vice chancellor in the movie. I should say I initially was a little nervous having to do a role with Mamtha, who plays professor Saba fighting for her students' justice in the movie. However, I was floored when she told me that she had a difficult time acting due to my intense performance. Post 'Jana Gana Mana', I feel a lot more people are recognizing me when I travel on the train or step out for errands.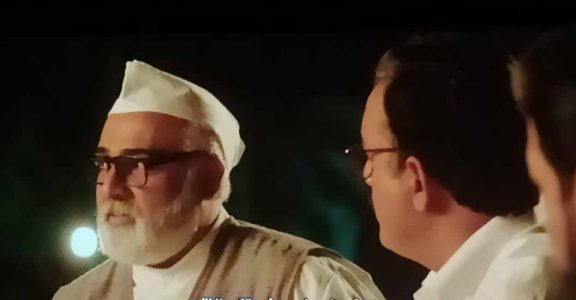 Your upcoming films?
I played a politician in 'Kaduva'. I will soon be seen in 'Ini Utharam', 'Soul Mates', 'Enthada Saji' and an untitled Nivin Pauly-Rosshan Andrews film. I am also headlining 'Scene 62' in Tamil. Though I am associated with Bollywood, I would love to stay in Mollywood and in Tamil. This is where I want to be. Also, my biggest desire now is to play a 'naadan' (local guy) role in Malayalam soon.
How do you manage your career and personal life?
My wife Anju is also a corporate lawyer. My children Nanda is 15 years and Daya is 20. I quit my job as a full-time lawyer in 2018 and am focusing on freelance now, because I am expected to be on the location set of films, within short notice. I feel I am able to focus on films a lot more now.