Veteran film producer Suresh Kumar has again lashed out against the stars who charge exorbitant amounts as remuneration. He lambasted the young actors saying that they have no commitment to their profession. "The new actors are more passionate about money than art. They demand four or five caravans. In case the set is at a location where caravan does not enter, then they blatantly ask to change the location," he said. He added that in the olden days the Madras Mail train was a dream locomotive for many. He recalled that he had paid Rs 38 to purchase the tickets for a third-class compartment. Besides, he had spread a sheet of the Malayala Manorama newspaper on the floor of the crowded compartment to sleep. Suresh Kumar narrated the hardships that he had to suffer in order to make it big in the industry. In his struggling days, he lived in a dingy room where four or five people lived. Noted director Priyadarshan and Mohanlal were his roommates then. The producer recalls that no one fought to sleep on the lone cot in the room. However, he complained that the new actors demand separate rooms, if not a suite. In a candid chat, Suresh Kumar opens up about the economy of cinema and also about the wrong precedents that are set by the artists.
Kochi and culture
Malayalam cinema was initially based in Madras. Later, it got relocated to Thiruvananthapuram. Now, Kochi has become the hub of the cinema industry. This shift to Kochi has actually altered the culture of cinema. Now, the cinema exists only for money. It wasn't like that before. Actors and crew members should stand for art. Money was a major factor but we wanted art to persist and wanted to grow with art. Now, everyone is greedy for money. They even say that they wouldn't act if there is no caravan.
Suite woes
The new actors demand suites while some want more than one room. I know a generation of artists who were passionate about cinema. There were countless people who caught the train to Madras, with cinema in their hearts. Some were successful while others weren't. Those who didn't succeed never scored cinema; instead, they kept loving it. But I wonder whether the new generation of artists would understand if we tell them about the sacrifices of the old people. The writers, directors and actors of those times were incredibly passionate about cinema. When I went to Madras, the train fare was Rs 38. I used a sheet of Malayala Manorama newspaper on the floor of the crowded third-class compartment to sleep.
We lived in a dingy room with just one cot. No one fought for that cot and we were ready to sleep on the floor. I, Priyadarshan and Mohanlal shared a room. Now, everyone wants separate rooms. They get upset if they don't get suite rooms and luxurious facilities.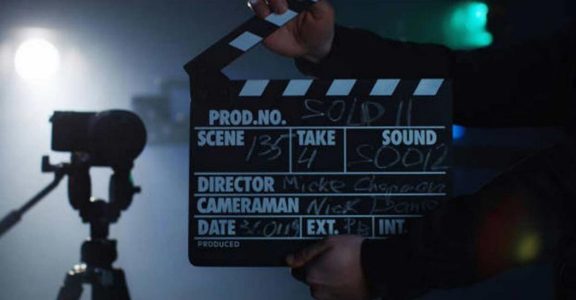 No sharing
The new artists do not have a sharing mindset, be it a room or other facilities. But, the older generation was happy with whatever facilities they had. They shared everything. However, now, actors need separate rooms, luxurious facilities and caravans.
Ernakulam and groups
I feel sad when I go to Ernakulam, which is now the capital of the Malayalam cinema. Everyone is part of a group. Moreover, they are secretive about everything. They don't discuss their work or projects with anyone. I am not saying they should do that. In the olden days, our fellow directors, producers and actors knew about the film that we were planning to make. We used to discuss our ideas with each other. We would narrate the story of our movie in our friends' group. We shared suggestions and gave inputs too. All these have only helped our movies. These days, people discuss everything other than cinema. Today's cinema is born in a deserted flat or room. I am not sure how the filmmakers would have a vast outlook just by sitting inside a flat. However, I am sure that today's filmmakers are extremely narrow-minded. What is happening now is really sad. Money is their only aim; more than art, they value the business aspect of it.
Change begins
I hope that this situation changes. Be it remuneration or ideals, Malayalam cinema should be accessible. The Film Chamber has decided to discuss these at a meeting from 5 – 7 December. We have decided to invite all the cinema associations to discuss these matters. I can surely say that changes should happen in Malayalam cinema. If it doesn't happen now, then it would be too late.
Uncontrollable expenses
The production expenses have uncontrollably skyrocketed. Now, the stars receive most of the money. I can understand why superstars demand high remuneration as the film is marketed in their name. But, what about others? They have been asking exorbitant amounts of money which cannot be afforded by Malayalam cinema. Those who play character roles ask for Rs 35 – 40 lakh. We have decided that such things should be changed.
Producer's benefit
Most people think that you could make money easily if they get a chance in the movies. The producer is able to earn profits only if the film collects Rs 4 – 5 lakh, in a day, from the theatres. Everyone excitedly boasts that their movie has entered the Rs 100 crore club. If the movie is good and enjoys a good run in the theatres, then the producers would get one-fourth of it. People get thrilled about entering all sorts of 'clubs'. However, no one knows how much did the producer earn. You could learn a lot from 'Kantara'. It was made on Rs 8 – 10 crore. But, it collected more than Rs 200 crore. But spending Rs 50 crore and collecting Rs 55 crore is a different thing. Making a movie on a budget of Rs 137 crore and then boasting that they got Rs 140 crore in return do not make any sense. Where is the profit there? I can only say that such people are fools. It is not practical to earn huge amounts of money from the cinema business. At least 20 – 25 movies get released in a month. The success rate of Malayalam cinema is just 8 percent. It may go up to 10 percent. If you are not careful while making a movie, then it could end up in a loss. The cost of production is going up.
Location problems
The caravan is a major criterion while finalising the locations for the shoot. You should make sure that the place is spacious enough to park the caravans. No matter how great a location is, the filming wouldn't happen if the caravan doesn't enter. Usually, four or five caravans are hired for a shoot. There are people who make a ruckus if the caravan has to be parked at a distance due to space constraints. I am not blaming that caravan are a problem. They are essential, but it becomes a problem when the artists insist that they need multiple caravans. There was a time when actors used to change clothes in makeshift changing rooms made with sarees. But, it is not possible now as everyone has camera phones. It is alright to ask for basic facilities. However, demanding too much is unacceptable.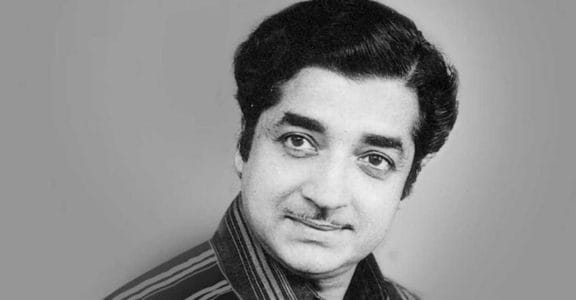 The schedule
Malayalam cinema was an industry that began filming schedules early in the morning. The shooting would begin strictly at 7 am. Two or three scenes would be shot before breakfast. Now, you cannot start shooting even at 11 am. We give call sheet bata until 7 pm. The filming hardly takes place for eight hours a day. Actors have many excuses. They cannot give up their sleep or cannot miss gym sessions. The cinema industry had a period when such things never happened. It was recently that I saw a photograph of Prem Nazir and Krishnan Nair sleeping in the open as they didn't get rooms.
The strange ways of young actors
Everyone knows how the producers have been struggling. The strange ways of the young actors are not going to help us either. The association has banned two artists. One of them started filming recently. We had to take action against him. The situation has become pathetic.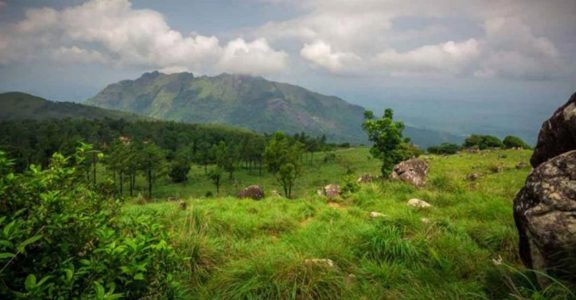 Five-star food
Usually, food from multiple hotels reaches the location. Everyone insists on living in five-star hotels. More than clean and healthy food, they want expensive food from five-star hotels. I have heard stories of how the cast and crew members of 'Chambalkadu' spread mats on the veranda of Ponmudi Guest House and slept. Only Mammootty and Ratheesh got rooms. Some slept on the floor in their rooms. However, the new generation of artists has no such mentality.