Jayasree teacher loves adorning her tresses with beautiful jasmine garlands. However, actress Sshivada who plays Jayasree teacher in the upcoming movie 'Jawanum Mullappoovum' is severely allergic to jasmine flowers. Sshivada says she didn't wear jasmine flowers on her hair even on her wedding day. The actress, who is thrilled about her latest movie 'Jawanum Mullappoovum' which is set to hit the theatres on 31 March opens up about her character in it.
The title of the movie is quite unique. Besides, the two songs that were released earlier had been viewed by more than a million people within a week?
The film too is as unique as the title. Jayasree teacher is loved by everyone while her husband is a retired soldier. 'Jawanum Mullappoovum' narrates the beautiful story of their simple life. Jayasree loves jasmine flowers but her husband Giridhar hates them. Sumesh Chandran plays the role of my husband. The movie directed by Raghu Menon releases on 31 March. The screenplay is penned by Suresh Krishna.
Aren't you allergic to jasmine flowers?
Yes, I am. I start sneezing and get a severe headache even if I catch a whiff of it. But, when Raghu Menon narrated the story to me, I didn't imagine I would have to wear jasmine flowers on my hair. We had a photoshoot two days before the filming began. I began sneezing as soon as I wore the jasmine flowers.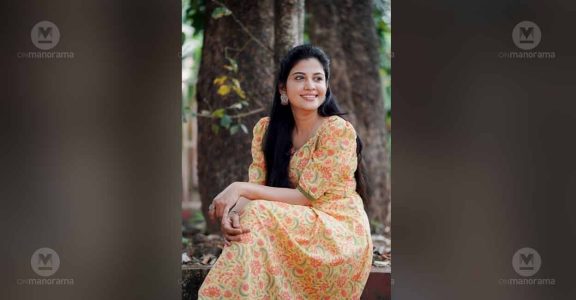 You started your career in 'Kerala Café'; but audience began noticing you from 'Su Su Sudhi Vatmeekam' onwards?
That is true. I landed the role in 'Su Su Sudhi Vatmeekam' through Tamil movie 'Nedumcholai'. The character Kalyani that I played in 'Su Su Sudhi Vatmeekam' is the best in my career. People still call me Kalyani chechi.
Aren't your real name Sshivada?
My real name is Sreelekha. It was a numerologist who changed my name to Sshivada for the movie 'Nedumcholai'. But, now, I like Sshivada more than Sreelekha.
You act in Tamil too. What are your new projects?
I am awaiting the release of two movies in Tamil. I still am not brave enough to try my hands in Telugu. Language is a big problem. I don't speak or understand Telugu. Meanwhile, I am acting in the movie 'Secret Home' at Kottayam. I cannot take my daughter Arundhati to the sets anymore as she began attending play school.