What happens when your child goes missing but you can't approach the authorities being an undocumented migrant? With an intriguing plot line and a stellar cast including Adil Hussain, Nimisha Sajayan, Lenaa and Antonio Aakeel, UK-based Malayali filmmaker Nathalia Syam's 'Footprints on Water' focuses on the undocumented immigrant crisis.
The movie is currently making waves in the international film festival circuit and recently won the best debut film award at the New York Indian Film Festival. Onmanorama catches up with Nathalia, who also happens to be Malayalam actor Mukesh's niece, regarding her debut film.
Excerpts from the interview:
Tell us about the 'Footprints on Water' and the recent award it received.
Nathalia: We had our world premiere at the New York Indian Film Festival and we were up for three nominations – including best actor for Adil Hussain, best actress for Nimisha Sajayan and best debut film, which were judged by the Film Critics Circle of India. We won the best debut film awards. This was the first-ever award for our film and it felt special.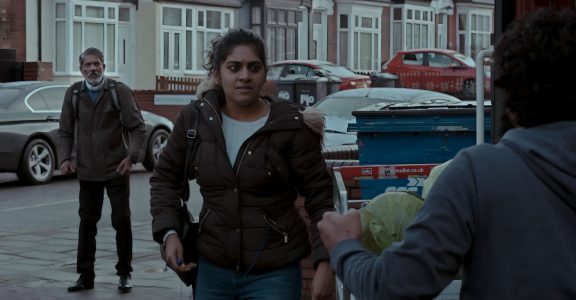 What inspired you to make the film? The movie has got a touching title, please explain how it is connected with the premise of the movie.
Nathalia: I moved to the UK along with my parents and sister almost 20 years ago. We initially lived in Southall, which is a very Indian migrants-centric city in London. Naturally, as a child, I thought we would be moving to a posh part of the UK as I had seen in films like 'Kabhi Khushi Kabhie Gham', but it was just the opposite. It was a very new set-up for me, since we started living in a cramped, shared accommodation, which was very different from the life we spent in Kerala. My sister Neetha Syam, who is also the film's writer, was very intrigued by everything she saw. We came across several types of people living there and wondered what would happen to those who were undocumented when they fell ill or ended up missing. We wanted to depict the lives of such immigrants through our film, as it is also a topic that is not much talked about in commercial cinema. I also wanted to work on something familiar since it was my debut work.
The title is very special since we are dealing with people who choose to be invisible, mindful not to leave anything behind, not even their footprints.
Can you share some more details about the film since it is yet to release in theatres?
Nathalia: The film's plotline is a thriller as it revolves around a father (an undocumented migrant) searching for his daughter without coming under the radar of the police. It is set in a very realistic backdrop. We haven't exaggerated anything. The man soon has a revelation about several things, about his daughter, about the life around him and the issues of undocumented migrants in general. I think it will be a film that is artsy (true to reality), but also has the pace to grip the audience. It is a British film with some Malayalam influence as well. We are hoping it will reach out to a huge audience because of the presence of Adil, Nimisha Sajayan, Antonio Aakeel and Lenaa. The concept is so universal.
Where was the film shot?
Nathalia: It was shot in Birmingham in the UK, which has a huge migrant population. I am someone who is very much into representation. I chose Birmingham because I wanted to shoot some places that were underrepresented. Most films are usually shot in London and Scotland. I also wanted to portray a migrant back story through a family set in Kerala, which is why Adil plays a migrant from Bihar who lives in Fort Kochi initially. We don't see many Kerala-based backstories in the British scene. It's either North India or maximum Chennai.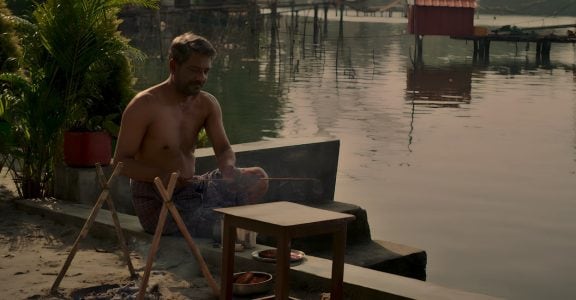 Your film has an interesting mix of actors. How did you zero in on the cast and how was the experience of working with them?
Nathalia: I came to know that Adil Hussain was in the UK, for the shoot of 'Bellbottom', when we were pitching for actors for the film. My sister, producer Mohaan Nadaar and I went and pitched the story to Adil. He got interested in the script. As an actor, I love Adil's work. I think he is so unique and brilliant as a human and an actor. Both Nimisha and Lenaa were also very eager about the film when I reached out to them.
I don't think I can think of any other actors who could have justified the roles better. For me, filmmaking is a collaborative process and these actors were so easy to get into a creative space with despite being from different schools of acting. They were all brilliant.
About casting Nimisha and Lenaa, was it only because the script demanded it or was there more to it?
Nathalia: I wanted our state to be represented in a global platform and I'm grateful that we did. Within India, we are known as people who make great quality films, I am not claiming my film is great, but I think it's a small step in taking the representation to a global platform.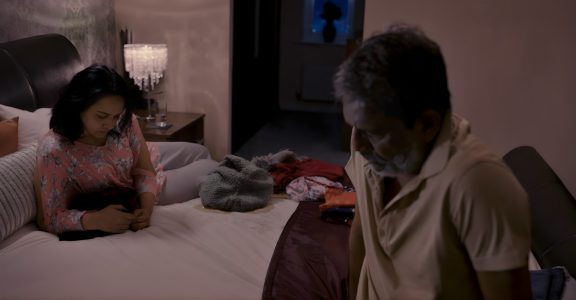 How often do you visit Kerala?
Nathalia: When I was a child, I used to visit India once every year. Now, for work-related reasons, I visit India more often within a year. My extended family are all here. I am very connected to Kerala and India as a whole. I also want to continue to make films where there is a collaboration between the British and Indian industries. I also hope to make some Malayalam films in the future. Being a Malayali, that excites me.
Was cinema always your passion?
Nathalia: I went to the University of Reading, in the UK where I studied film, theatre and TV. Initially, like most people, I chose another subject – accounts, but I dropped it and went to work extensively in the film industry. I did not start by making films, but by doing different jobs on the sets, like running errands, and working as a driver and cleaner on the sets. I also did some short films, which won a few awards. My main interest was to work in feature films. I love storytelling through visual medium.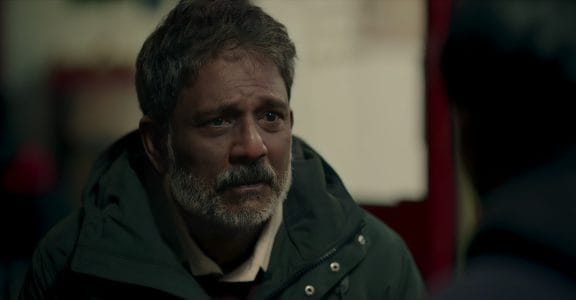 Malayalam actor Mukesh is your uncle. How close are you? Was he an inspiration for you to turn to movies?
Actor Mukesh is my mom's brother. He has always been a great mentor. Even during my university time, he has always been a big supporter of my entering into films. I still remember how maman (maternal uncle) helped me on the sets of director Shyamaprasad's film. It was my first project and I was still not used to most of the technical jargon. Since maman was part of the project, he was a huge support. He was very supportive as a mentor in 'Footprints on Water'. I'm hoping we can collaborate in the future for a film. I think he is a brilliant actor.