Stephy Zaviour, who has carved a name for herself in Mollywood as a costume designer, is buoyed by her first directorial venture 'Madhura Manohara Moham', which hit theatres on June 16, 2023. The Wayanad native told Onmanorama that direction has been quite a breeze for her despite being a debutant, thanks to the wonderful cast and crew of the film.
"Since I have been in the industry for the past eight years, things (about MMM production) were quite fine for me from the start. I knew how the set, cast and crew function. Also, I have been part of the pre-production and production stages in my capacity as a costume designer, so many of these things were not new to me," she said, adding it was never her dream to become a director. However, she gained the confidence to be one after working behind the scenes for over 90 films.
Stephy said that 'Madhura Manohara Moham' was a project she has been working on for five years. "I didn't set aside five years for my directorial debut, but instead worked on it alongside my costume design projects in films," she said.
Stephy says she was accustomed to reading the pages-long scripts for movies even as a costume designer. "Costume designers, just like film actors, and other crew members, read the entire script of a movie. This helps us identify what kind of costume would suit the character in a particular scene. So, that was also not entirely new to me. However, it was nice to have the final call regarding the project being a director," she said.
'Kunchacko Boban is the most comfortable actor I have worked with'
Stephy felt that the biggest challenge as a costume designer was to ensure continuity for her characters' costumes. "Some films, which went on the floors in 2020, only got wrapped up in 2022 or 2023. That is a huge challenge. We have to ensure the continuity of the characters' costumes," said Stephy.
Ask her about her best work to date, she replies: "I not sure I can pick like that, but I loved working in 'Ezra', 'Lord Livingstone 7000 Kandi' and 'Guppy'.
Stephy considers Kunchacko Boban, with who she has worked in 10 films, as one of the most comfortable actors to work with in Malayalam film industry. "I designed costumes for him from 'Lord Livingstone 7000 Kandi' to 'Ottu'. He's comfortable to work with. I always look forward to working with Prithviraj too," said Stephy.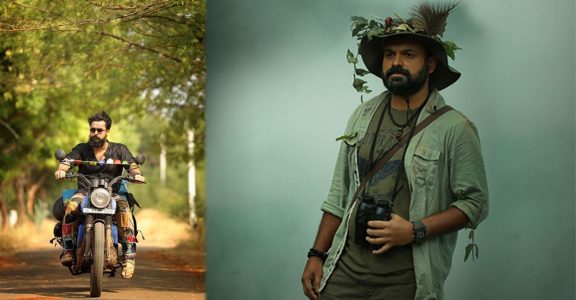 'Madhura Manohara Moham' cannot be labelled as a typical feel-good family entertainer
'Madhura Manohara Moham', which features Bindu Panicker, Sharafudheen and Rajisha Vijayan in the lead, is not entirely a family entertainer, though it has elements of a family drama. "The soul of the film is different and quite unlike the rest of the films I have seen, which is why I chose to helm this movie," she said.
'I spent six years working for 'Aadujeevitham'
Stephy is excited about Director Blessy's 'Aadujeevitham' for which she spent six years. "That is the longest period I have spent on a certain film. It is my much-awaited project," she said, adding that it was a challenge to create costumes for the film as the traditional Arab culture and costumes were not something that everyone was exposed to.