In the 90s, Praveena carved a place in the hearts of Malayalis with the image of a girl next door, adorning a resplendent silk skirt-blouse accessorised with jasmine flowers. Three decades later, she has expanded her fan base through her dual roles as an actor and dubbing artist in Tamil, Telugu, and Malayalam.

"My career has been a blend of dance, music, acting, and dubbing," Praveena told Manoramaonline in a recent interview.
Interview excerpts:
Starting young
I made my debut in the 1992 film 'Gauri,' directed by Dr Shivaprasad, who was a professor at Pune Film Institute. He was our neighbour in Changanassery. Being actively involved in dance and music at school, Shivaprasad promised me a role in the film. He selected me to play the childhood version of the heroine (Jalaja).
Mammootty's singer
During a college vacation, I worked on 'Kaliyoonjal.' On the first day of the shoot, I got acquainted with Mammootty sir and Shobana chechi. Upon learning about my music lessons, Mammootty sir had me sing two to three songs. He appreciated them and genuinely wished me success in films. Mammootty sir also offered advice on various matters. He once told my mother that I wasn't suited for a film career and should consider marriage.
My parents always accompanied me on film sets due to concerns about safety, as many had warned them about the cinema industry. We were cautious about avoiding gossip as well. So far, I haven't faced any negative experiences in this field. From the director to the spot boys, everyone treated me with respect. Certainly, not everything is perfect in the film industry, but that doesn't mean we should solely blame this field. I believe every profession has its challenges, and we need to be vigilant to avoid pitfalls.
Little big things
I possess a philosophical inclination and believe that we can derive profound meaning from the world around us. This led me to write my book. My father has been a significant help in this venture, given his extensive reading habits.
Opinionated
At times, I feel like I have a dual personality. I can engage in meaningful conversations, but I can also chatter without much substance. My husband and daughter often caution me against blurting out things that might sound foolish. I can be mischievous and straightforward. It's just my nature. This has sometimes landed me in trouble. My family frequently advises me to watch my words.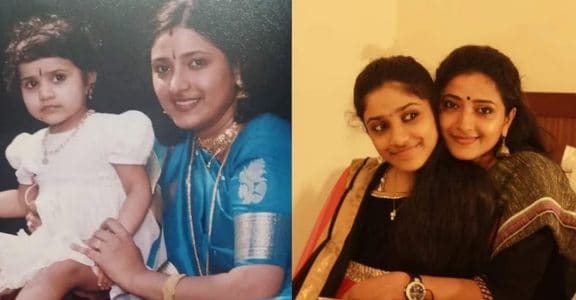 Although I'm now over 40, some might still perceive me as childlike. However, I believe that there's a child within every adult; we just need to channel it appropriately.

The goddess phase
The serial 'Devi Mahathmyam' achieved tremendous popularity. Many have shared that they envision my face while praying to the goddess. As a devotee, I've often wished that people wouldn't see me in that light. After that, I haven't participated in Malayalam serials. To be honest, there aren't many compelling stories. I believe artists have a responsibility when choosing roles. Playing negative roles is challenging, and many artists have confided that it's difficult to sleep well after performing such roles. In Tamil serials, I portray assertive characters. In reality, I'm not afraid of anyone. However, I think portraying characters that don't resonate with our lives can sometimes affect us. I've considered quitting, but they didn't allow me to. I managed to complete the serial somehow.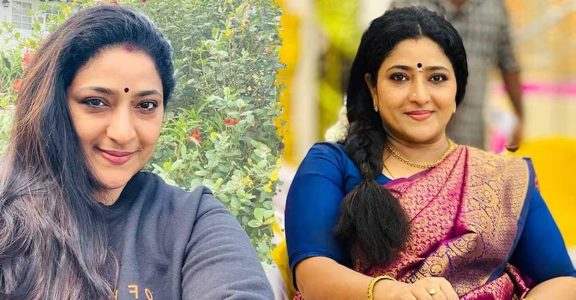 Dubbing artist
While there are numerous dubbing artists, only a few gain recognition. Dubbing artists strive for perfection in dialogue delivery, while actors convey emotions through their voices. I'm never fully satisfied when someone else dubs for me. As I'm not well-versed in Tamil, a dubbing artist is employed. This saddens me, but I'm powerless. I received the Best Dubbing Artist State Award for 'Electra,' where I dubbed Manisha Koirala. Subsequently, I received an award for dubbing for Padmapriya. Despite that, I haven't done much dubbing. Nevertheless, I deeply appreciate this field. It's a way to stay relevant in the world of cinema.
'Carbon'
While playing a minor role in 'Carbon,' I developed a blood clot in my eye. Director Venu sir encouraged me to use this situation effectively. The character had an air of mystery, and the redness in my eyes proved advantageous. The voice modulation was guided by him.
Jameera in 'Mowgli'
During my college days, I got the opportunity to dub the character Jameera in 'Jungle Book.' This marked the beginning of my career as a dubbing artist. At the time, I was a student of Omana teacher and used to sing at the V Track Studio. This led me to collaborate on the song 'Aal ayal thara venam' with Nedumudi Venu uncle. Sound engineer CR Chandran recommended me to David Kachappalli after hearing my voice.
Manju Warrier was working on a serial back then, soon after 'Sallapam.' They were in search of a voice artist to dub for Manju Warrier. When they approached me about dubbing for a role, I remember asking them to explain what dubbing entailed. This marked the beginning of my role as a dubbing artist for Manju. The dubbing for 'Jungle Book' was conducted in the same studio. Devi was dubbing for Mowgli. I volunteered to dub, and that was the turning point in my life. I also gained opportunities to work on two more films thanks to Chandran sir. I dubbed Chippi, which attracted the attention of the film industry. Subsequently, I received the opportunity to act in 'Kaliyoonjal.'
Fan trouble
Over the past five years, someone has been manipulating our family photos and causing us distress. He is a 23-year-old residing in Delhi. He claims that I am like his mother and demands constant calls and conversations. His parents are reluctant to acknowledge the issue. He morphed and circulated my photo and even misused images of my daughter and her friends. This was truly painful. Eventually, he was caught. He spent some time in jail before departing for Delhi. Nevertheless, he persists in tormenting us. He has created new accounts under the names of his family members to continue his harassment. I'm unsure how to put an end to this.