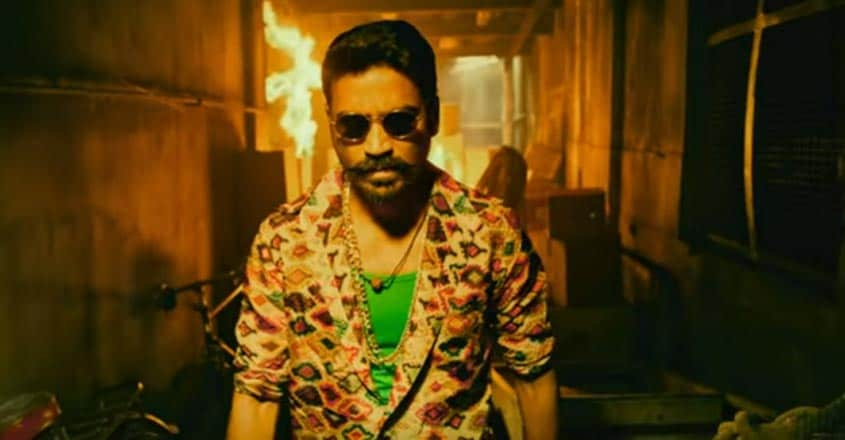 Action, drama, romance, thriller, friendship, 'Maari 2' is everything you would have expected from it. Director Balaji Mohan has weeded out the unnecessary from the first edition of 'Maari'.
We all know the Maari (Dhanush) who is a local rowdy causing trouble to all alike from the first part. In the second part you will see him rising in stature.
We have seen Dhanush's brilliant acting skills in movies like 'Pudupettai' and 'Maariyan,' but in Kollywood to be a star and have a fan base you need a film that caters to the masses in its dialogues, action scenes and songs. Like Rajinikanth in 'Baasha' and Surya in 'Singham', 'Maari' is the movie for Dhanush fans.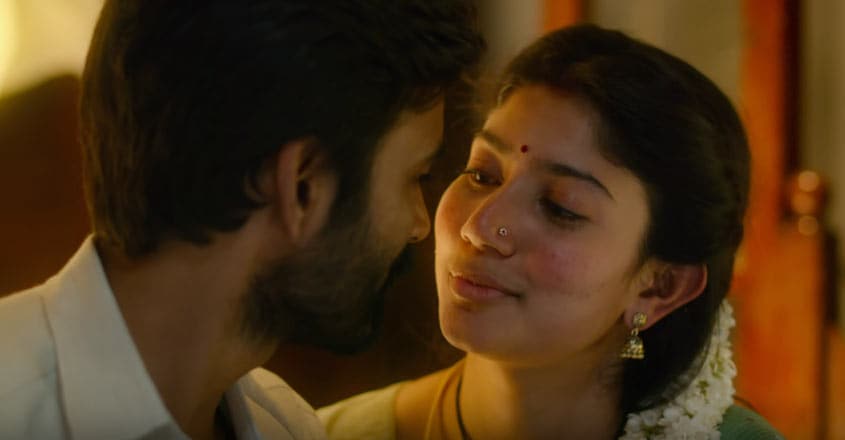 While the friendship between Maari and the erstwhile don's son Kalai (Krishna Kulasekaran) is touted as one like Devarajan and Surya in 'Thalapathi,' there are several more scenes handcrafted to make you feel the connection with the one and only Rajinikanth.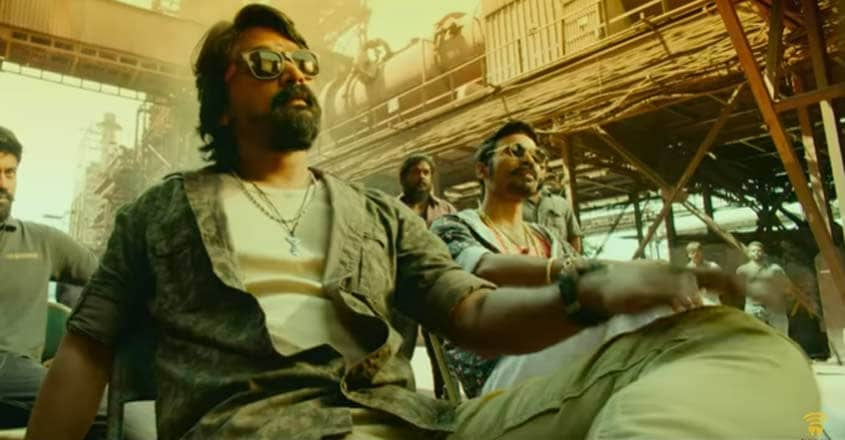 If in 'Maari' the scene where Dhanush sits and burst crackers while the men in the area realise who is the one in command reminded you of the iconic scene in 'Baasha' where everyone came and kissed Rajni's hand, in 'Maari 2' more such scenes have been integrated.
To ensure that nobody misses the connection there are also scenes from 'Baasha' itself woven into the movie leaving nothing to subtlety.
Life, love and more
Maari's philosophy in life is that if you don't fear death, you cannot be killed by anyone. The belief kept him alive even though over 100 attempts were made on his life. The story does not carry on remnants from its first part and is treated as a completely new one. Kajal Agarwal from the first part has no mention in 'Maari 2'.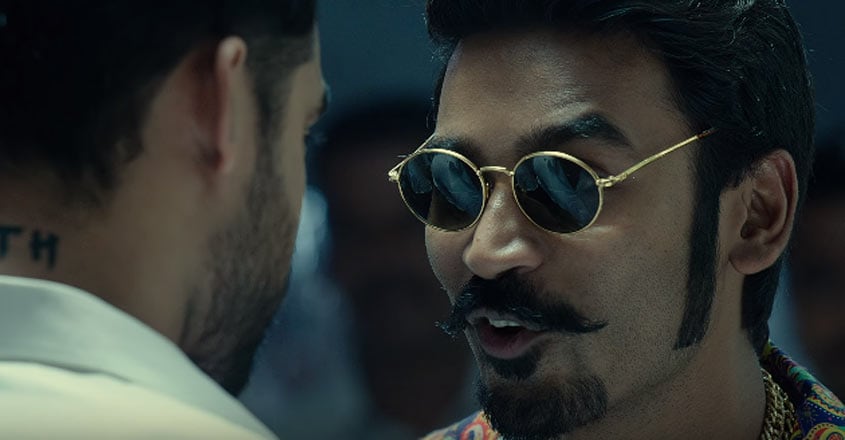 Sai Pallavi as Anandi, driving Maari's auto, plays Dhanush's love. She surely does a better job than Kajal. However, she is seen faltering in some of the emotional scenes. Romance has a more central role in the plot in the second edition. Sai Pallavi is not just a prop in the movie, she is as bold and daring as Maari himself and her words act as a guiding light to him. Maari might be a rowdy who tortures the whole area, but Anandi is the girl who can torture him.
The second half has got a punch in it in the form of Kaali. Saying anything more on Kaali will spoil the movie for you. Yuvan Shankar Raja's music and Dhanush's dance sequences would make you wanting to stand up and dance.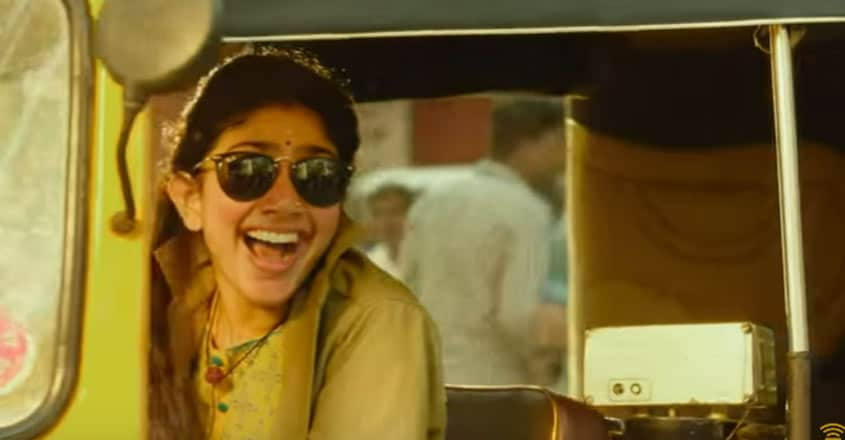 Robo Shankar and Kalloori Vinoth as sidekicks of Maari continue to evoke laughter. Varalaxmi Sarathkumar also plays a prominent role as the district collector.
The Tovino effect
An essential problem in the first part was the lack of a villain who could stand up against the stature of Maari. Tovino fills this gap efficiently in 'Maari 2' as Beeja aka Thanatos.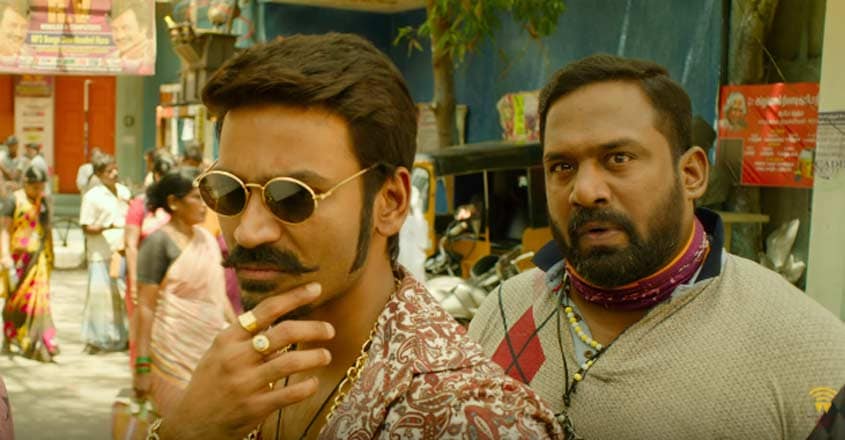 Not just that Beeja believes himself to be the God of Death, but he also has years of revenge and hatred stored against Maari. Thus, making him the right fit to pitch against the one who cannot be killed.
Though some bits of Tovino's dialogue delivery has a Malayalam touch, overall his character combined with Sai Pallavi's role is what makes 'Maari 2' better.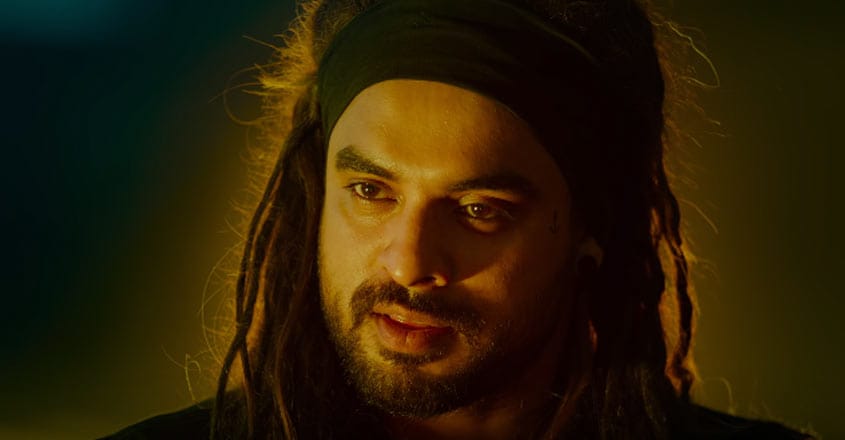 The verdict
'Maari 2' will continue to run houseful in theatres with cheers for both Dhanush and Tovino fans. It's an entertainer with all the elements rightly mixed.