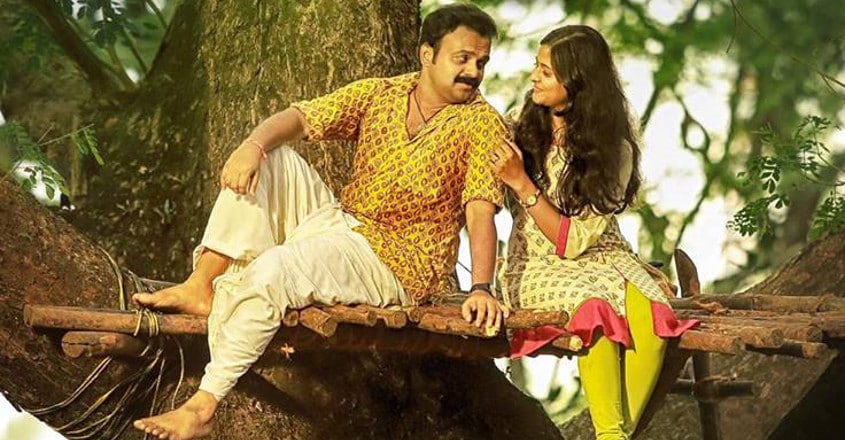 It is said that Lord Krishna caressed the feet of his Radha with peacock feathers. In the movie 'Thattumpurath Achuthan' Krishna-devotee Achuthan (Kunchacko Boban) tries to make his love Jayalakshmi (Sravana) find joy in the same manner.
'Thattumpurath Achuthan' is set in Chelapram village, which resembles the typical rural landscape cast in many movies from the 90s. Here lives a medley of characters - hard workers, devotees, happy ones, trouble-makers and those beset by troubles. Achuthan is one among them and is an ardent devotee of lLord Krishna. He was working at the village's temple premise when he finds a letter. When he asks the temple priest what to do with the letter, he replies, "You are the one who found it, so go find a solution by yourself" and thus begins Achuthan's search for happiness.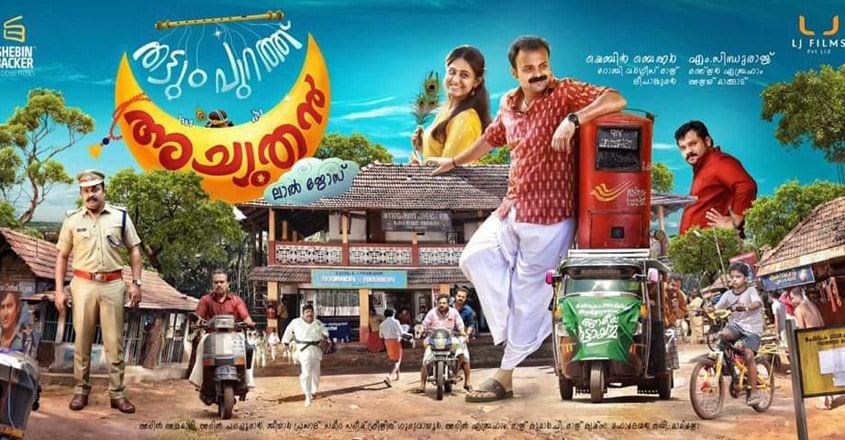 Although the love story of Achuthan and Jayalakshmi forms the basic plot, the Lal Jose film has two to three sub-plots to go with the main story.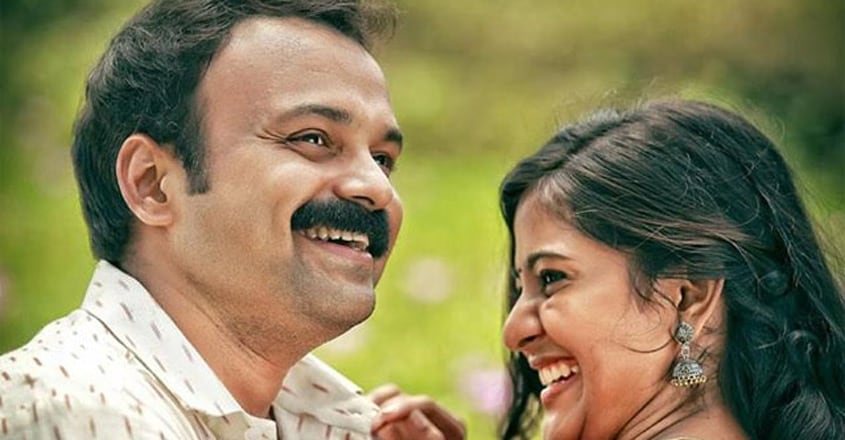 Technically, Lal Jose has done a good job in getting the best out of his actors and yes, hats off to the director for bringing out the best from new talents.
Actress Sravana who made her acting debut with this movie looked natural and it never occurred as the film was her first attempt. Equally good were newcomers R Vishva and Thejus Jyothi who impressed with their grey-shaded roles. The energy which lead actor Kunchacko Boban carried throughout the movie helped the script overcome the dull moments. Nedumudi Venu, Kalabhavan Shajohn, Hareesh Kanaran, Biju Sopanam, Bindu Panicker, Kochupreman, Ann Salim too justified their roles.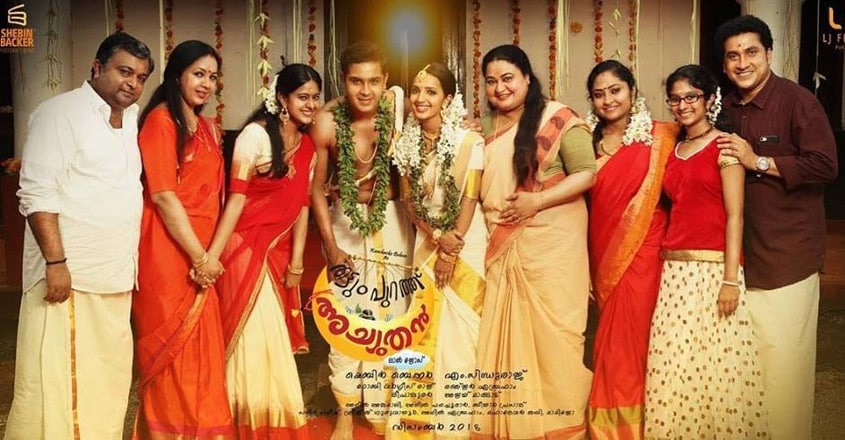 While Sindhuraj's script had mood variations, Lal Jose managed to carry the show on with his endearing characters. The first song in the movie stands as a tribute to the flood victims and one can't help but appreciate the director's creativity in infusing an apt situation amid the celebratory season.
Though the movie has few flaws here and there, the performances and their comic timings make one overlook the exaggerations at places.
Colourful song sequences and decent presentation precede a dramatic second half. The single-shot song well choreographed by Satheesh master deserves a special mention.
The dreamy sequences in the beginning and at the end by Kunjuttan (master Adish Praveen) give a good rhythm to the movie.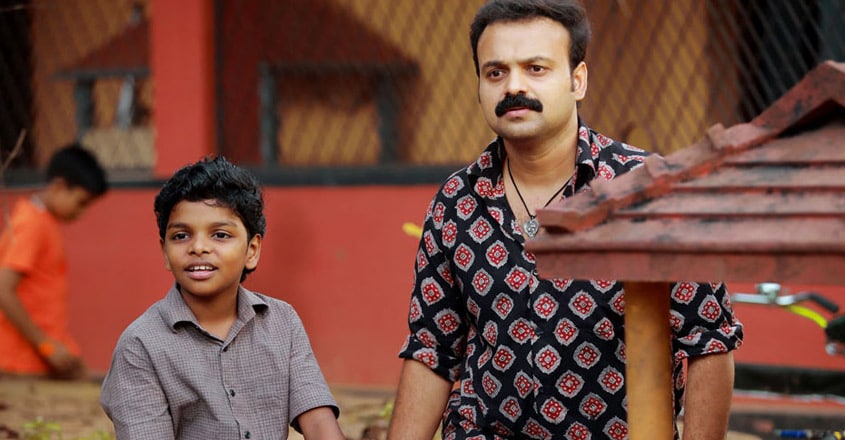 Deepankuran's music might remind of the movie 'Nandanam' for the songs are more or less based on Krishna and are soothing. Roby Vargese Raj's cinematography has helped make the frames fabulous. On the flip side, the movie duration could have been shortened.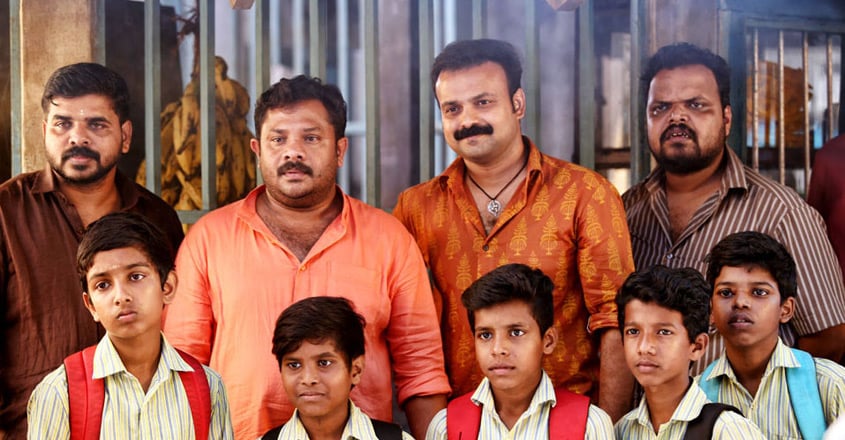 'Thattumpurath Achuthan' delivers what it intended and it has some genuinely good moments to offer for the audiences. This movie by Lal Jose is definitely a watchable affair with families as it genuinely attempts a neat entertainer.