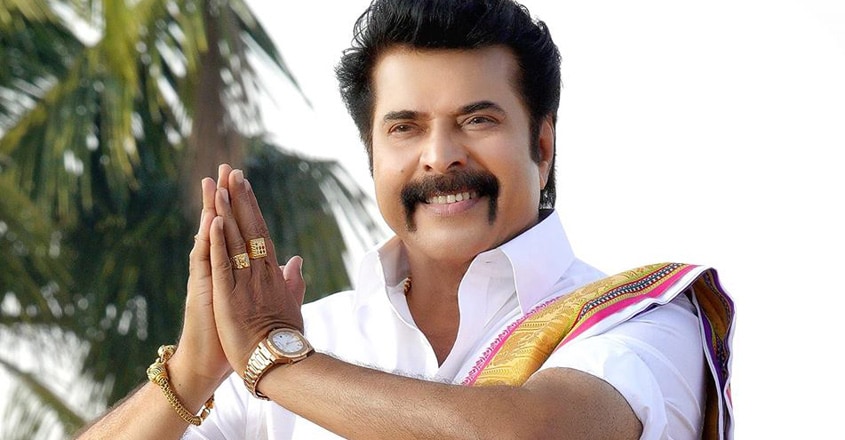 After the hit 'Pokkiri Raja', director Vysakh teams up with Mammootty after nine years for 'Madhura Raja' in which the megastar reprises his role as the titular character. It also marks the director's comeback film three years after his immensely successful 'Pulimurugan'
The movie as it begins, takes us back to the Vypin liquor tragedy that occurred in Kerala on the Onam day of 1982. About 77 people died and several were blinded or crippled thus reducing nearly 650 families to penury. Hundreds of people, mostly fish workers and other labour people, drunk spurious liquor supplied by several government-licensed arrack shops.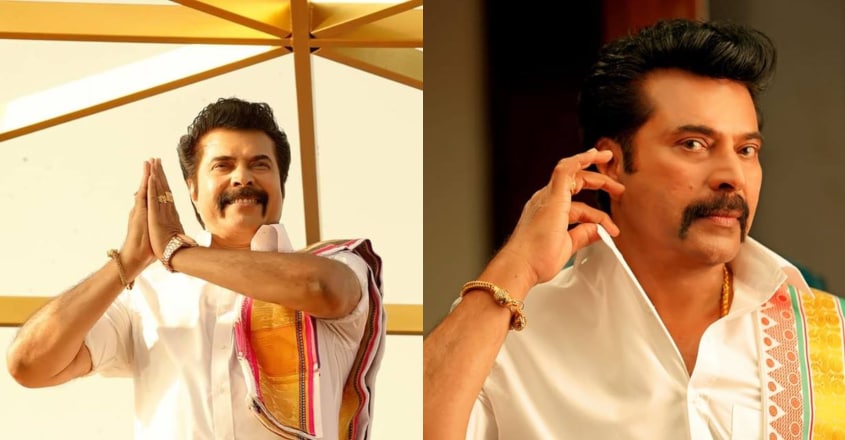 The movie portrays a liquor baron Nadeshan (Jagapathi Babu) who initiates the preparation and distribution of spurious liquor in an island called Pambinthuruth and how he escapes the law. Then, the movie forwards 25 years later and Nadeshan has reached his pinnacle where he would even decide the fate of people who opposes him.
Then, Madhu Raja's father (Nedumudi Venu), a school headmaster, tries to oppose Nadeshan who runs a liquor shop near a local school. But as Nadeshan has a strong hold in the area, he couldn't do anything about it. Though Chinnaraja (Jai) is sent to contain a skirmish on the island, everything goes out of hand.
Mammootty's 'Madhura Raja': Audience review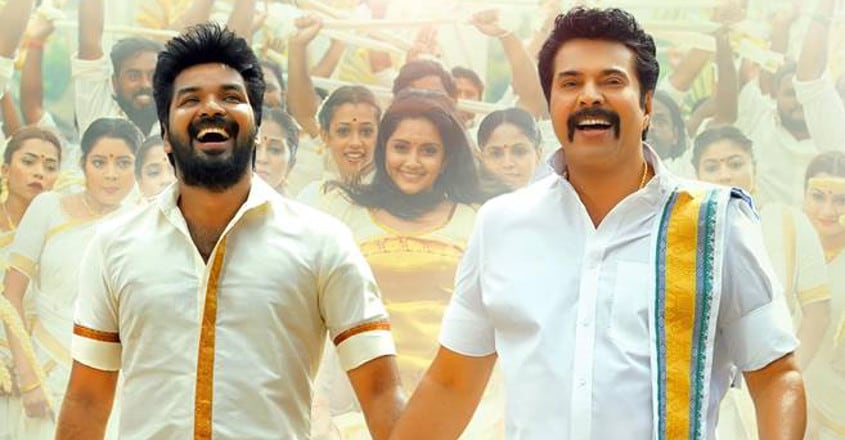 Now, Pambinthuruth needs their hero Madhura Raja (Mammootty) to fight the illegal activities of Nadeshan and then what follows forms the crux of the story.
Vyshakh takes his sweet time to play his trump card - Mammootty - in the first half. But once the anticipation hits the peak, he brings in his hero and the movie is a fun watch from thereon. Raja's mass getup and pidgin English are still a brutal mix that bowls fans over with fun.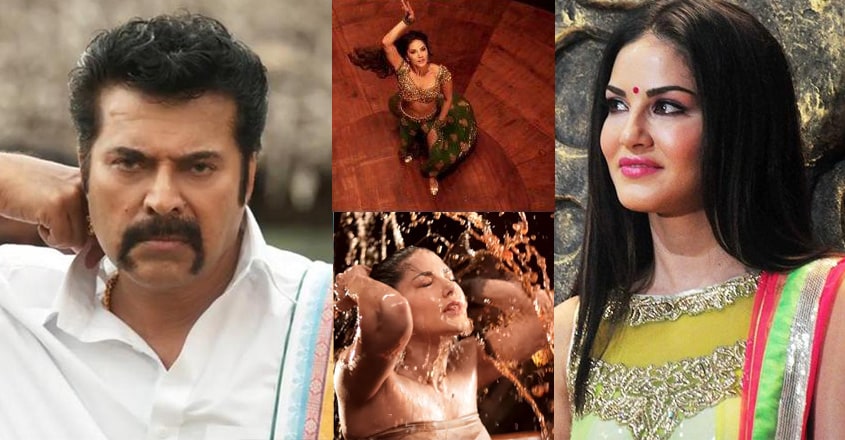 Prithviraj, who was the other male lead in the prequel, doesn't return for 'Madhura Raja'. Filling his space is Tamil actor Jai, making his Malayalam debut. His romance with Mahima Nambiar also hogs up much screen time in the first half.
Salim Kumar as novelist Ezhuthachan, aka Manoharan Mangalodayam, also makes the audience burst in laughter with his impeccable comic timing. Jagapathi Babu, who was also the villain of Vysakh's previous film 'Pulimurugan' impresses with his usual rough and tough look.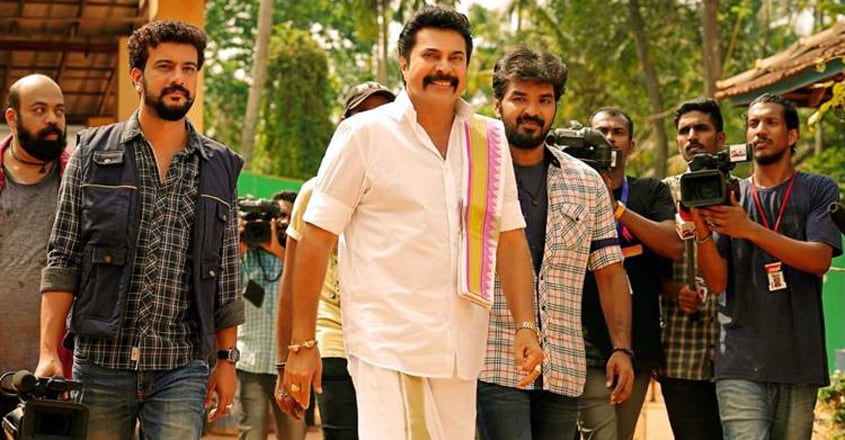 However, the surprise package in this movie is the brilliant performance of Anusree as Vasanthi. The actress was literally at her best, and it was a sheer pleasure to see her on screen.
Though Shamna Kasim, Anna Rajan and Mahima Nambiar play the other female characters in the movie, the narrative hardly give them a chance to expand. 
Bollywood diva Sunny Leone who appears in a dancer number, received a big round of applause when she appeared on the screen. Gopi Sundar's music is quite catchy and it gives a festive mood to the film.
The film's stunt coordinator Peter Hein had done justice to his role and he has pushed Mammootty a bit outside his comfort zone.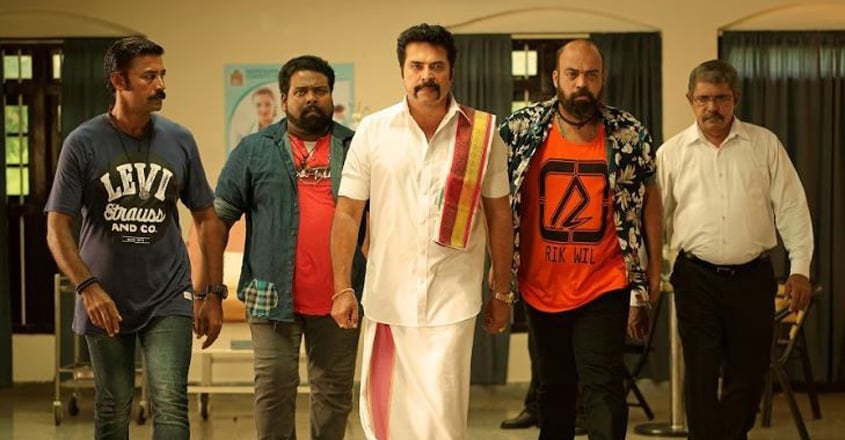 The second half seem disoriented, and there was a little lag too capable of pulling audiences to a state of boredom.
Overall, 'Madhura Raja' is a celebration of the megastar's masochism, mass appeal and is no less than a treat for the fans of Mammootty.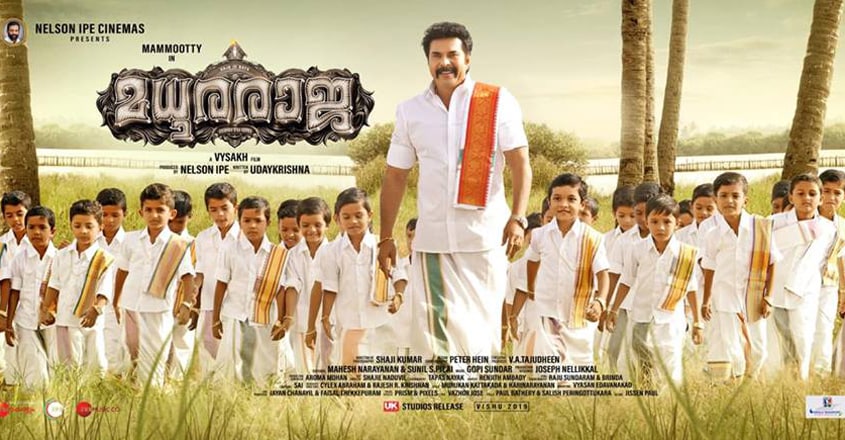 And, last but not the least, the end credits of the film promises a sequel, 'Minister Raja', in which the Mollywood star appears as a minister.