He who opens a school door, closes a prison' -- Renowned French poet Victor Marie Hugo 
In the movie '18am Padi' aka 'Pathinettam Padi', a character rephrases Hugo's statement and says, "School is nothing but an open prison". It is in this open prison that one moulds oneself to lead a life outside the prison.
The movie opens with yet another unique school – School of Joy under the leadership of Ashwin Vasudev (Prithviraj). And Ashwin has a reason for his special initiative – his past. This past includes just his school days sans parents (a sister played by Priyamani) and his friendship with Ayyappan (Arya).
His memories are linked to two schools specifically – one which gave him the freedom to choose whatever he wanted in life and the other which never gave him an option to choose, but to take what was given. 
While one is a Government Model boys school, the other one is a leading private school Christ International. These schools also nurtured their own gangs. Younger Ayyappan (Akshay Radhakrishnan) belongs to the former and younger Ashwin (Ashwin Gopinath) heads the latter. Apart from the school premises being close to each other, the rival gangs have just two common spaces – the bus stop and a double decker bus.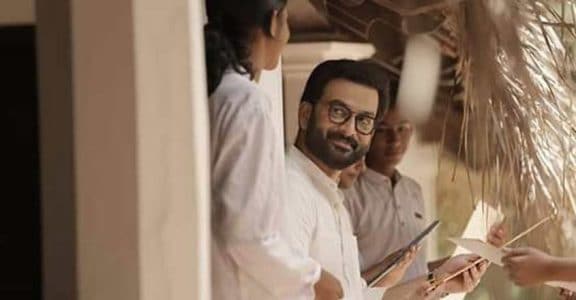 In the first half, the plot pans through the characters embroiled in revenge, with a sprinkling of romance. Though a majority of parents and teachers are nowhere in the plot at this point, two teachers Joy Abraham Palakkal (Chandunadh) and Annie (Ahaana Krishna) get a major role.
It so happens that Ashwin gets involved in a certain crisis and is made to leave his school and join the rival school.
And that precisely changes his life forever where he happens to meet John Abraham Palakkal (Mammootty), who later becomes his mentor. However, his character was less explored.
18am Padi swells on school days, friendship, fights, love, regret and reminiscences. There's no easy going life, yet there is happiness. It invokes the idea of an educational system beyond the four walls of a classroom.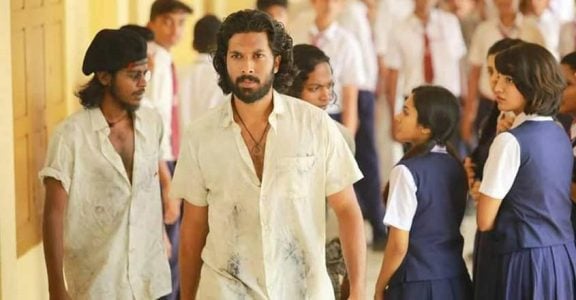 The Shankar Ramakrishnan directorial has all the right flavours for youth. But his style of writing still carries the 'Urumi' influence. As a craftsman, Shankar Ramakrishnan's effort in bringing 65 actors is exemplary. He has used all of them along with the superstars in the best possible way.
The movie belongs to Akshay and Ashwin and the bunch of newcomers who win hearts with their genuine performances. Cheers to Nakul Thamby (D4 Dance fame) too for doing justice to his role as a student with a negative shade. 
Kudos to action choreographer Kecha Khamphakdee for the full fledged action scenes, especially the fight inside the double-decker bus. 
Like a typical entertainer, 18am Padi too has ample number of songs. But it never hinders the flow of the movie. However, the lengthy duration is of concern. With too many subplots, the pace varies here and there.
18am Padi does not have an earth-shattering climax. The director concocts the right ingredients with dramatic tone and textured visuals.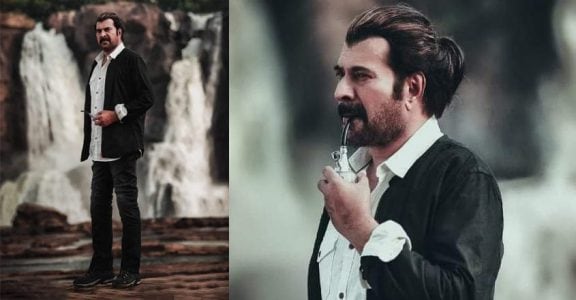 A well-made film that connects with the audience, 18am Padi is refreshing experience.