Shubharathri, in some ways, seem to be an extension of Vyasan K P's directorial debut 'Ayaal Jeevichirupundu'. The similarity between the two rests in the lead characters. If it was Murukan, it's Muhammed here. Both carried a goodness within them showing a desire to help the needy and release feelings of resentment or vengeance. Sounds too Godly? But Shubharathri is based on a real life story.
Muhammed is sincere and generous. Having lost his father at a young age, it becomes his responsibility to look after his younger sisters and mother and he does everything he could. Though he couldn't succeed in his love life, he is a happily married elderly whose major goal is to go for Hajj. According to Islam, Hajj is one of the five pillars and all Muslims who fulfill 'certain' conditions must perform Hajj at least once in their lifetime. And the certain conditions includes spiritual fitness and being emotionally happy. He makes sure to reconcile with his brother, seek forgiveness from his friend and even meets up with long lost love. Muhammed meets all these conditions and is jovial enough for the trip until the fateful night, when he encounters the stranger in his house Krishnan (Dileep).
Vyasan K P presents a simple family story in an old style where he takes his own time to establish the characters in the first half and then brings in the stranger. There's drama and there are emotions.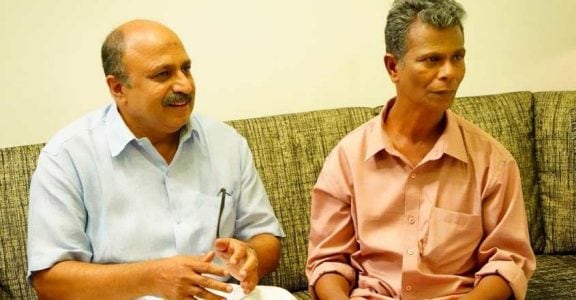 Though the lead star here is Dileep, the lead character belongs to Siddique. There is no denying the fact that Siddique is a skilled actor. He organically sinks into the character and one can definitely feel it. Thumbs up to Dileep for choosing a role that demanded less of the star and more of performance. Krishnan is a simple man with his own share of sorrows and limitations in life. There are no life altering moments, but one could constantly feel a positive vibe throughout. Shanthi Krishna and Anu Sitara too justify their roles. Saikumar, Manikandan, Vijay Babu, Sudhi Koppa, Prashanth Alex, Nadirshah, Nedumudy Venu, Indrans, KPAC Lalitha, Sheelu Abraham and Asha Sharath too deliver characters that build up the plot.
While Shubharathri's musical tracks are impressive, the script could have been tighter. The scenes just before the interval evoked mood of a perfect thriller and later shifted to a Good Samaritan's tale.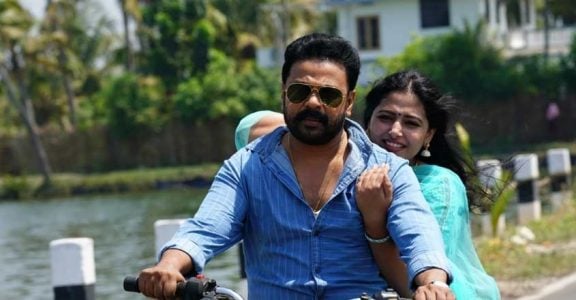 Apart from Ayal Jeevichirupundu,Vyasan K P has earlier written films like The Metro and Avatharam but Shubharathri stands out.
To sum up, Shubharathri is a simple tale of a man and an honest approach made with lots of goodness.