Movies become endearing for various reasons. When one loves a movie for a character in it, then that is the victory of the actor, who brings it to life on screen. Johnpaul George's Ambili is one such movie. Viewers would love this movie for Soubin Shahir's performance in the title role. Soubin's Ambili, by choice, stays unaware of what others feel or think about him, and act without bothering what happens around him and live a happy life.
As the movie title creative suggests, it revolves around the bicycle.
Ambili had a difficult childhood after the demise of his parents but we are not shown how he passed those tough times. The audience is reminded of Ambili's longing for his parents through glances or situations that remind him of them. All other moments, Ambili is a contented man who lives only in the present.
Ambili's life revolves around Bobby aka Bobbykuttan (Naveen Nazim) and Tina (Tanvi Ram) who he considers like family. But as time passes, the relationship between the trio changes its shades and attains different meanings.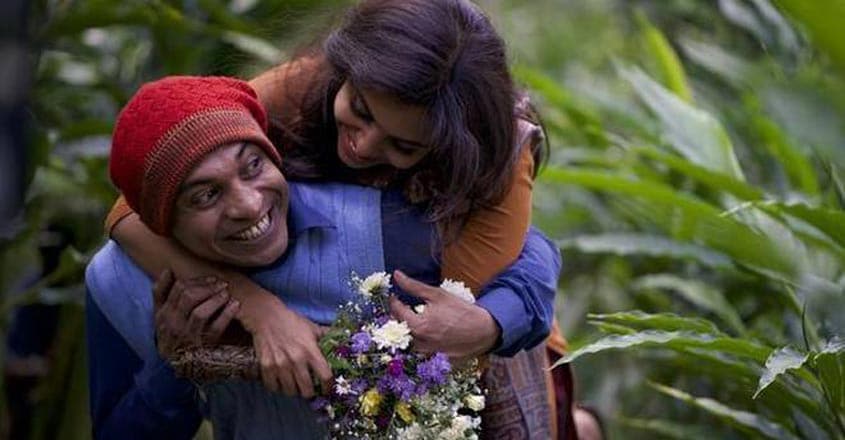 Bobby is a well-known cyclist and finds happiness in meeting new people and exploring new places. His outlook towards life gets changed when he embarks on a solo trip on bicycle from Kerala to Kashmir. Not just the trip, Ambili is also a reason in those changes.
If Johnpaul made ego to clash in Guppy, in his sophomore work, the writer-director pits one individual's ego against another's innocence to tell an endearing tale. He allows viewers to sync in with the characters and their world taking ample time. After an uneventful start, he picks pace revealing more of Ambili's character and how it influences people surrounding him.
If one were to find faults in Johnpaul's making style, then it can be said that he could have worked a bit more on the road scenes of the bicycle ride from Kerala to Kashmir. Some may find the too-good-to-be-true character Ambili a drag. Reality check: all trips you take wouldn't have to be a colourful one and chances of meeting a stranger with a caricaturish character can never be ruled out.  
The best part of the movie is, of course, the climax. Just like how he tactfully used the emotional factor in Guppy, John uses it in Ambili too.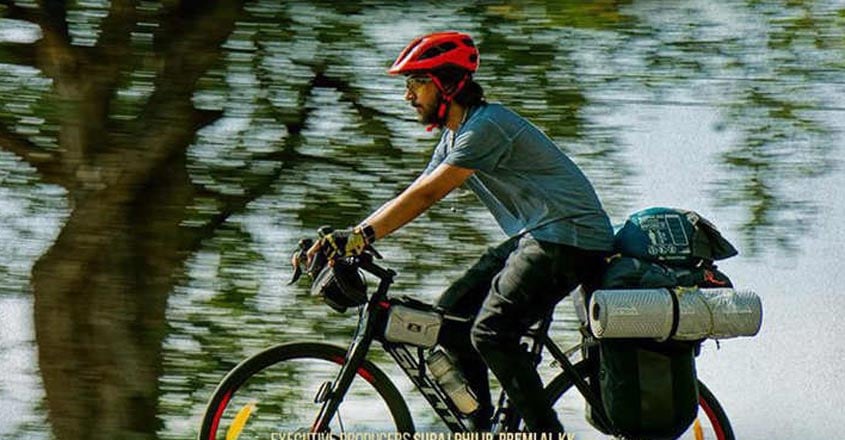 John has used cinematographer Sharan Velayudhan and music composer Vishnu Vijay in the best manner to convey the mood of his characters. It is always a delight to watch when a moviemaker uses cinematic ways for narration rather than wordy dialogues to convey the story.
Moments of silences, lone tones from an instrument and loud BGMs are used to express the mood of the protagonist. But the frames maintain a cool colour scheme staying true to Ambili's real nature and philosophy. The camera squeezes into tiny green patches in Kerala and then soars over the dry terrains of Pune and Punjab before shifting to the snowy mountains of Kashmir effortlessly.
The casting department needs a special mention for they took great care in finding actors who resemble a lot to depict different stages of the key actors including Soubin. The ease with which Naveen and Tanvi have handled their characters would make one wonder if it is their first movie.
Soubin has once again given us a superlative performance. From a supporting actor, the way he has matured to the lead role should inspire newcomers. If one has the talent and is ready to work hard then success is inevitable.
Soubin has done a fabulous work with his dubbing as well. The way he has moulded the character is a treat to watch and listen. He will make you laugh, make you root for him and even make you cry.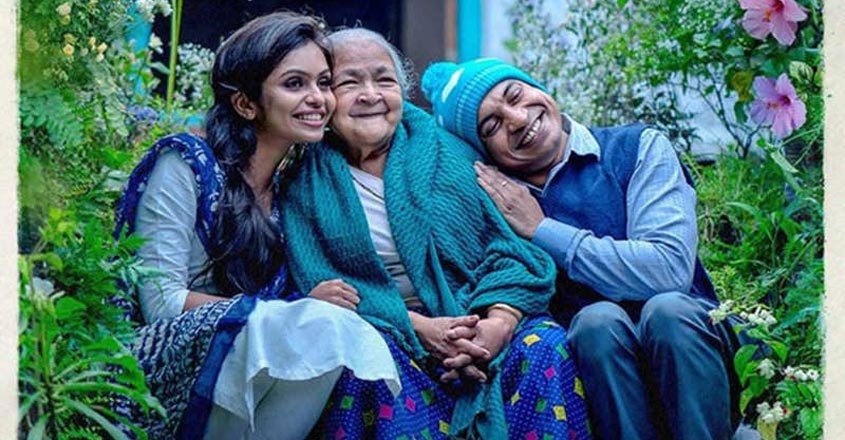 Ambili is Begum Rabia's last movie and she will forever be remembered as the 'Pookkaari Ammoomma'. Just like how she makes Ambili happy with her flowers, the movie will make viewers smile.