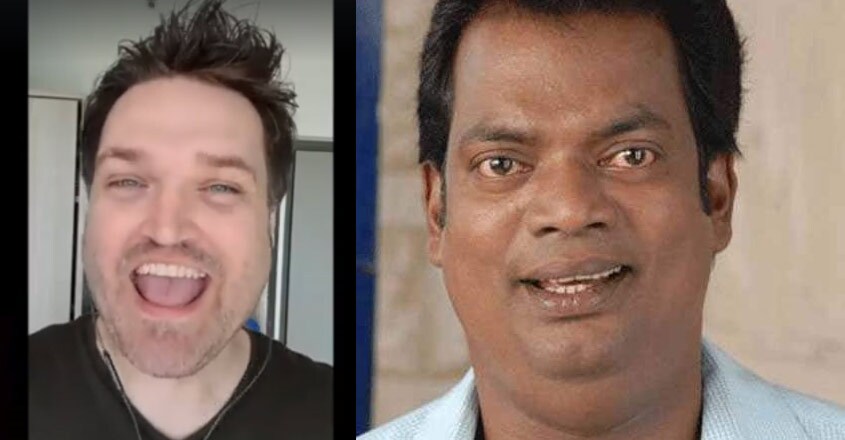 American singer Grady Long is now the favorite among Malayalam movie buffs. The reason: his musical gift for Malayalam actor Salim Kumar.
The vocalist took to his Facebook page and sang a fun-filled song for Salim Kumar and the latter shared Grady's song.
In an amusing video, Grady sang the song 'Vethyasthanamoru' from the 2017 movie 'Katha Parayumpol' and it's now viral on social media.
This is not the first time that Grady has managed to amuse Mollywood. Grady was first noticed at a stage show in Kerala where he sang the evergreen hit song 'Aayiram kannumayi' where the composer of the song Jerry Amaldev too was present. Later, Grady sang for composer Mejjo Joseph in 'Vaarikuzhiyile Kolapadhakam', making him the first foreigner to sing in a Malayalam film.
Interestingly, Grady is making his acting debut in Harisree Ashokan's directorial debut 'An International Local Story'. The movie also has Salim Kumar in a pivotal role and Grady revealed in this video that although they acted in the same film, he couldn't meet Salim Kumar in person and is looking forward.
Grady's love for Malayalam songs began after he married Keralite woman Suja. The duo are blessed with three kids who are currently in Kochi.