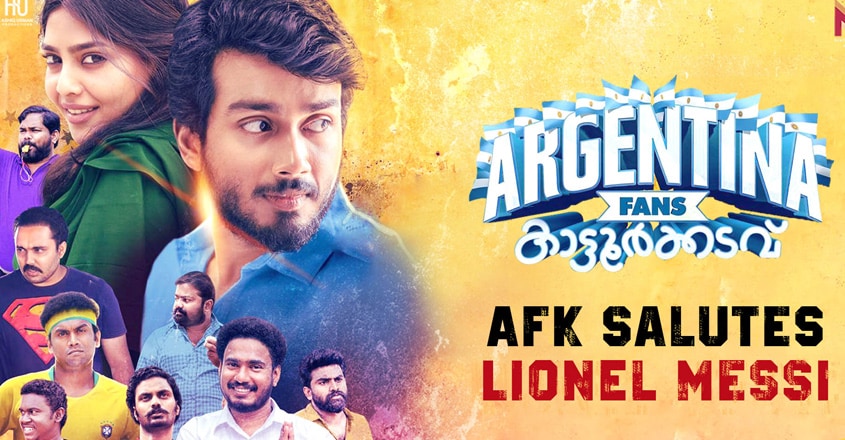 Midhun Manuel Thomas directorial 'Argentina Fans Kaattoorkadavu' will release this Friday. Ahead of that, the makers of the Malayalam film have released a tribute video for Argentina footballer Lionel Messi.
With footage of Messi's matches interspersed between movie scenes, it is an exhilarating video with Gopi Sundar's song perfectly syncing with the visuals.
"Then, now and until last breath... Vamos Argentina!" says voice-over by Kalidas Jayaram. The video even was listed at the 3rd position in the trending list on YouTube.
Starring Kalidas Jayaram and Aishwarya Lekshmi, the story of 'Argentina Fans Kaattoorkadavu' is by Asokan Charuvil with script written by John Manthrickal and Midhun Manuel Thomas.
The cinematography is handled by Rendive whereas the editing is done by Lijo Paul. Music is by Gopi Sundar. The movie is produced by Ashiq Usman under the banner of Ashiq Usman Productions. Muzik247 is the official music partner.