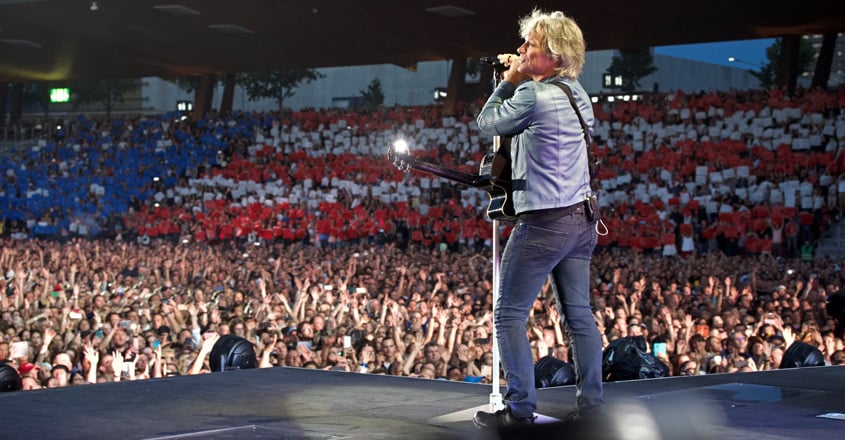 Los Angeles: The new album by rock band Bon Jovi is titled, "Bon Jovi: 2020", frontman Jon Bon Jovi has announced.
The rocker made the revelation on Tuesday on board the Runaway to Paradise Mediterranean Cruise, reported Variety.
"It's an election year, so why not? I couldn't do any worse," Bon Jovi said.
The singer also explained that he has a "clear vision" about naming the new LP after the release of the band's previous album -- 2016's "This House is Not For Sale".
"'This House is Not For Sale' dealt with personal matters, and now it's behind us. Now I have clear vision moving forward," he said.
Bon Jovi also said the album will focus on more "socially conscious" themes, including songs about veterans with post-traumatic stress disorder (PTSD) and the recent shootings in Ohio and Texas.
"I'm very happy with it. It's a different record," he said.